Dolly Parton Shares Her Excitement with Fans in Post after 10th Grammy Win for Best Contemporary Christian Song
Dolly Parton bagged her tenth Grammy on Sunday, and "God Only Knows" how grateful and "excited" she is at the achievement. For King & Country, who collaborated with Dolly on the song, it turned into a particularly special day.
Dolly, who turned 74 earlier this month, won a 2020 Grammy Award for Best Contemporary Christian Music Performance/Song alongside For King & Country for their collaboration on the song "God Only Knows" on Sunday. 
Elated by the Grammy win, the Queen of Country shared the news with her fans on social media. Alongside a picture announcement of the category's winner, Dolly wrote:
"I am so excited to have received my tenth GRAMMY yesterday with @forkingandcountry  for #GodOnlyKnows. Thank God and thank all of you!"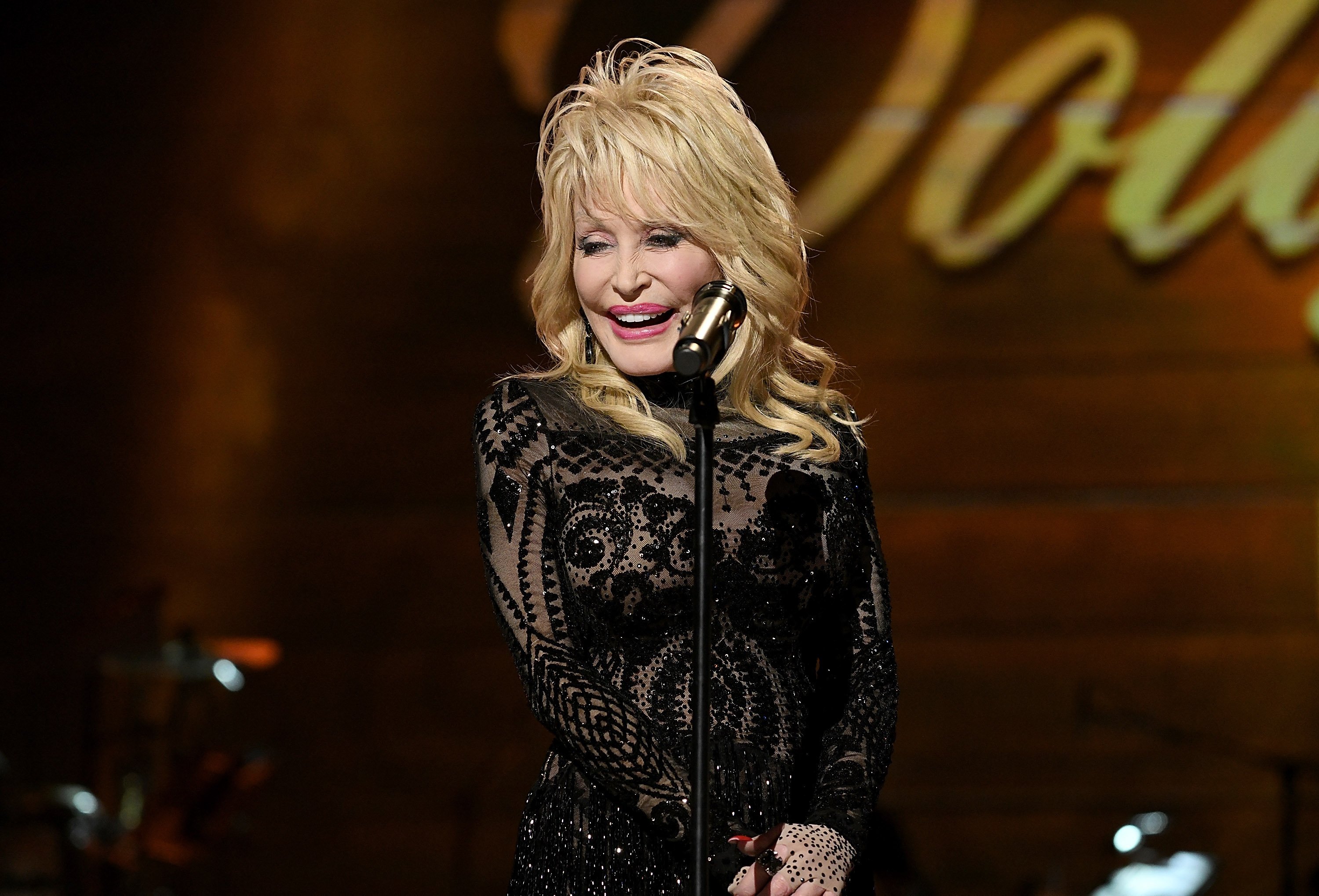 Although Dolly didn't attend the award ceremony, the Australian duo that makes up For King & Country, Luke and Joel Smallbone, wouldn't have missed it for anything.
With Sunday being Australia Day and having their parents in the audience, Joel and Luke reportedly began their acceptance speech by thanking everyone for the prayers and donations in support after their country suffered devastating bush fires.
Luke and Joel then redirected their speech to their collaboration with Dolly Parton and added:
"To dear Dolly Parton, who is an incredible human being, it's one of the great moments of our career to collaborate with her and her team."
The pair initially brought the song under Dolly's attention when her manager's sons in Sunday school passed it along on their behalf. 
Dolly fell in love with the song immediately, because it reached out to things "all of us" experienced at some point in our lives. Together, they reached the intended goal of taking the song "from Dollywood to Hollywood to Bollywood."
The Queen of Country earned her first Grammy back in 1978, for Best Country Vocal Performance, Female for "Here You Come Again" after receiving her 9th nomination. 
The country singer's classic song, "9 To 5" makes up two of her ten Grammy wins, while Dolly's songs, "I Will Always Love You" and "Jolene" found their place in the Grammy Hall Of Fame. 
When not winning awards, Dolly Parton had taken to starting trends on social media. Last week, the beloved country singer took to Instagram with a collage of photos depicting the different ways she would represent herself on Facebook, Tinder, Instagram, and LinkedIn.
Now known as the #DollyPartonChallenge, several celebrities jumped on board, including Sylvester Stallone, Ellen DeGeneres, and Will Smith, all of whom added their own splash of humor.