How Dolly Parton Inspired Other Celebrities to Take on a Funny Social Media Challenge
Dolly Parton is one of the most famous names in the music industry but her name and face go way beyond the entertainment business, especially now that she has become sort of a meme master.
Last week, the iconic country singer took to her Instagram account to share a collage of photos of herself that revealed four ways she presents herself on social media.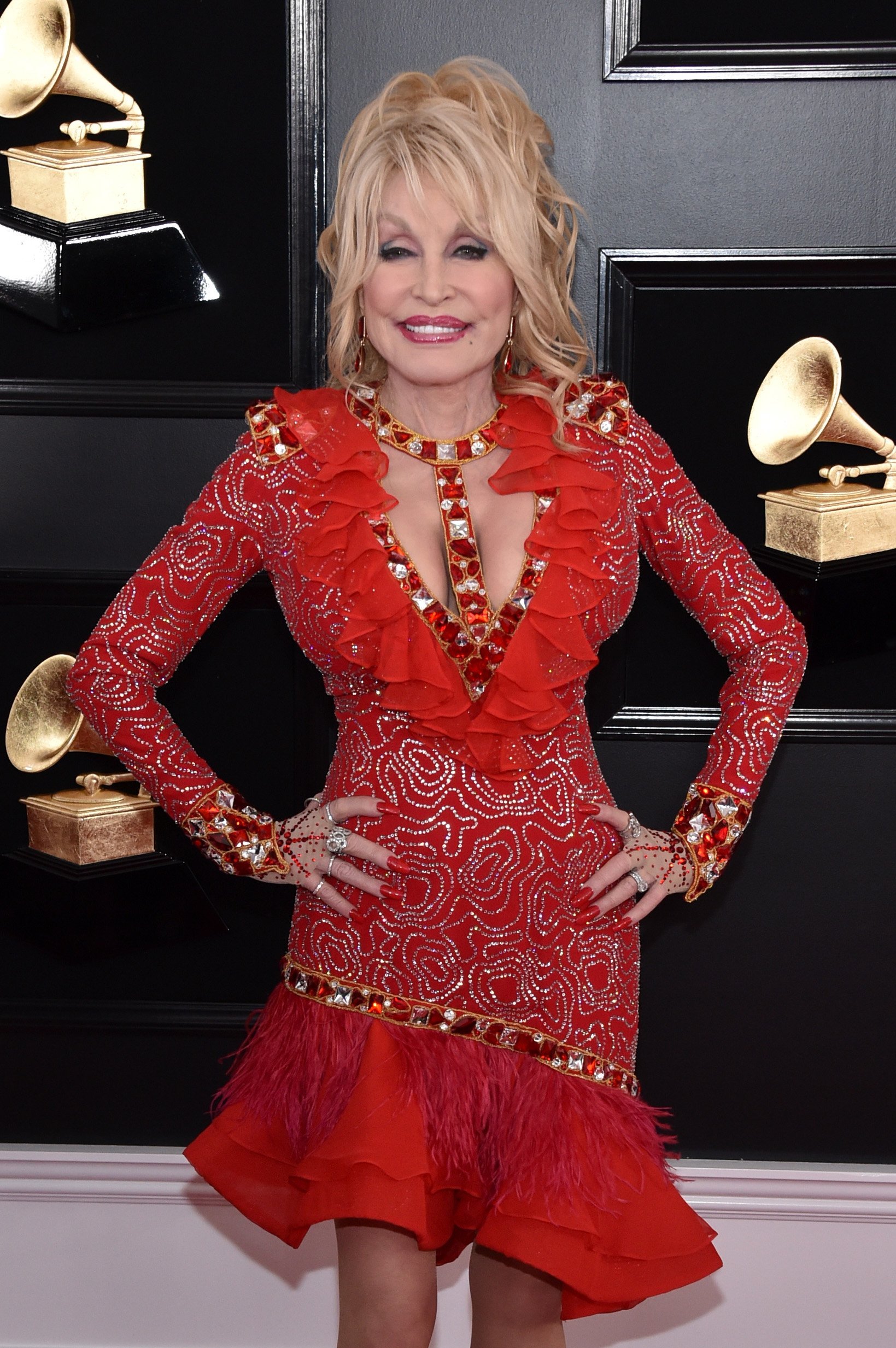 The meme is very simple to understand as it portrays different ways Parton, or people in general, appear on LinkedIn, Facebook, Instagram and Tinder.
In the first picture, Parton can be seen wearing a buttoned-up blazer which would be used on LinkedIn to appear more professional since it is a known business-based website.
FROM GOOD GIRL TO BAD GIRL
The Tinder picture, however, depicts the 74-year-old wearing a particularly frisky and seductive bunny suit, which matches the nature of the infamous dating app.
The singer's fans loved the post so much that they couldn't help but share it across multiple social media platforms, including Twitter, starting a trend.
Parton has been working hard on "9 to 5: The Musical," which is set to arrive in Australia in April
Parton has always been an influencer and this time she managed to get the majority of people online, including celebrities, to take part in the challenge, which is now known as the #DollyPartonChallenge.
FOLLOWING IN HER FOOTSTEPS
Superstars like Janet Jackson, Ellen DeGeneres, Reba McEntire, Arnold Schwarzenegger, Will Smith and Sylvester Stallone didn't shy away and shared their own versions of the challenge.
Surprisingly, even Oprah Winfrey decided to join in on the fun and used her official Instagram profile to share photos of herself posing with her dogs, holding a tray of shot glasses and a pair of melons.
ANIMALS CAN ALSO PARTICIPATE
But Parton's challenge isn't exclusively reserved for people. Animals can also be a part of it and it doesn't take long to find more than a handful of cats and dogs posing for the camera.
Apart from the funny meme, Parton has been working hard on "9 to 5: The Musical," which is set to arrive in Australia in April after a very successful tour around the United States.
Back in November, the singer shared a sneak peek of the cast, featuring names such as Caroline O'Connor, Marina Prior, Samantha Dodemaide and Erin Clare.