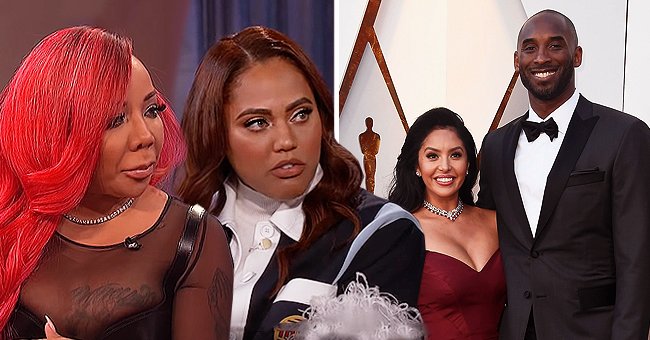 YouTube/The Wendy Williams Show YouTube/Jimmy Kimmel Live Getty Images
Ayesha Curry & Tiny Harris Send Love & Prayers to Kobe Bryant's Wife Vanessa Amid Family Tragedy
Ayesha Curry and Tameka "Tiny" Harris have joined other celebrities in mourning the tragic deaths of Kobe Bryant and his teenage daughter, Gianna. Curry and Harris are also keeping Vanessa Bryant, a fellow mom, in their prayers.
The deepest pain a mother can experience is the loss of their child, but for Vanessa, she is also mourning the death of her husband of nearly two decades.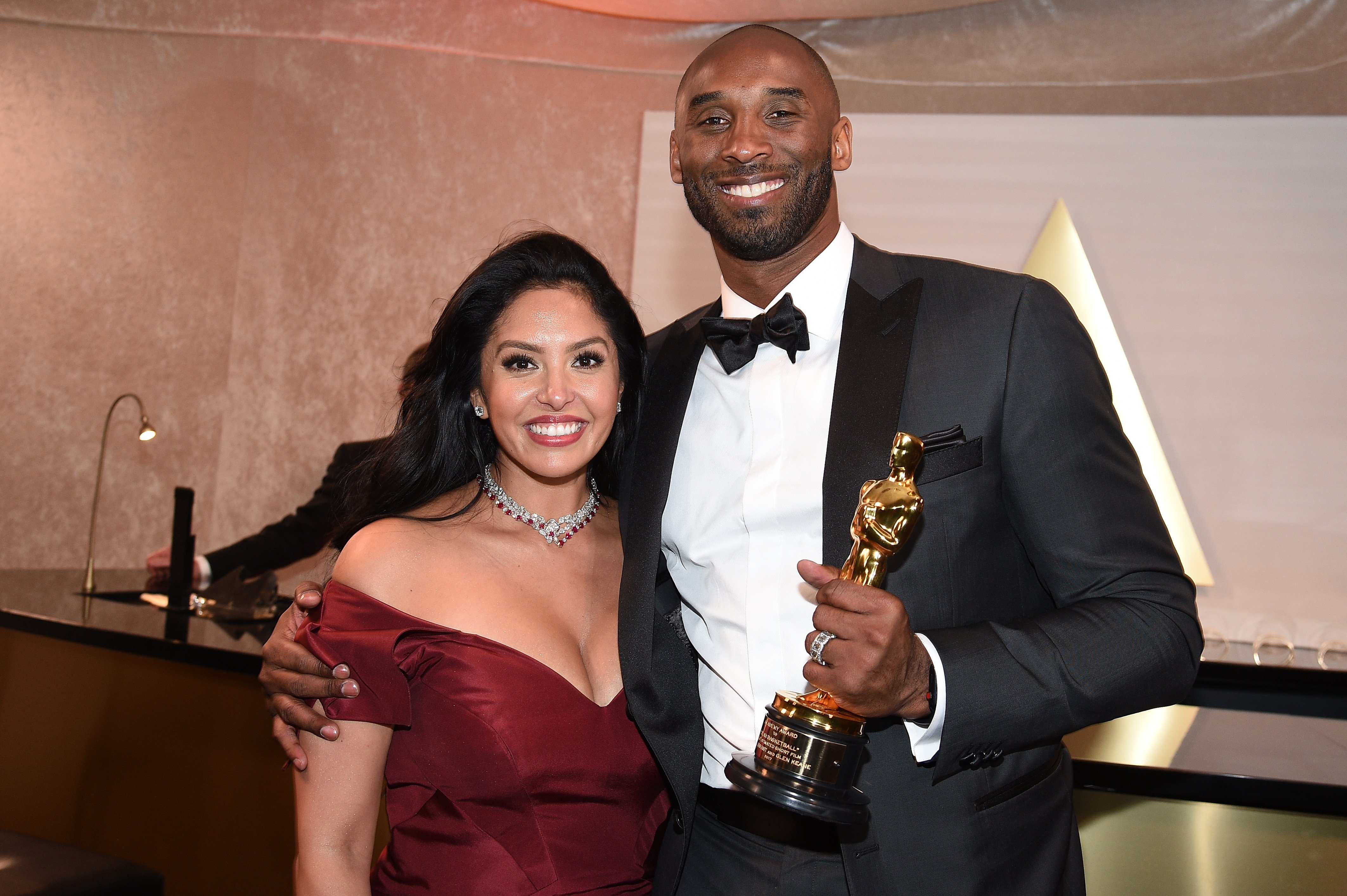 Kobe Bryant & Vanessa Laine Bryant at the 90th Annual Academy Awards Governors Ball on March 4, 2018 in California | Photo: Getty Images
Ayesha, the wife of NBA player Steph Curry, and a mom to three kids of her own reached out to Vanessa a day after Kobe and Gigi's deaths. Ayesha shared a picture of the father-daughter duo that shows just how close they were.
Vanessa remained by her husband's side even as that storm blew past but filed for divorce in 2011
"Dear Lord, please cover Vanessa and her family. Sending infinite prayers. My heart aches for her and the girls," Ayesha wrote. She then admitted to previously writing and deleting her post numerous times out of shock over the tragedy.
"I have no words, and they're never going to come out the way I want them to," Ayesha added. "Praying for peace and protection over this family and other families involved. Rest In Peace and power, Gigi, and Kobe."
Tiny, the wife of rapper and actor T.I., also mourned the loss of "another amazing Legend. One of the Greatest Of All Times." The Xscape singer prayed for God to cover Vanessa "with Peace, love & strength."
Vanessa is yet to break her silence since losing Kobe and Gigi, and it's only understandable that she's most likely still in shock. Processing such a devastating loss sometimes takes the rest of one's life.
Vanessa met Kobe when she was only 17, and the two had been through various highs and lows but always managed to pull through. Their love seemed like one destined to survive come what may.
The former couple met in 1999 in the music industry. Kobe, already an NBA player, was trying to push a music career that never really took off while Vanessa was recruited as a backup dancer for a music video.
The Latina beauty was still in high school at the time, but that did not stop their love. Per Global News, she and Kobe got engaged within six months of meeting, and in April 2001, they tied the knot.
Getting married to Vanessa meant Kobe going against his parent's wishes, but the Los Angeles Lakers icon did not mind. He reportedly confirmed many years ago that his parents disapproved of Vanessa because she was Latina.
Kobe and Vanessa went on to build their family, welcoming their first child, Natalia, in 2003. Shortly after, however, the athlete found himself confronted with sexual assault charges.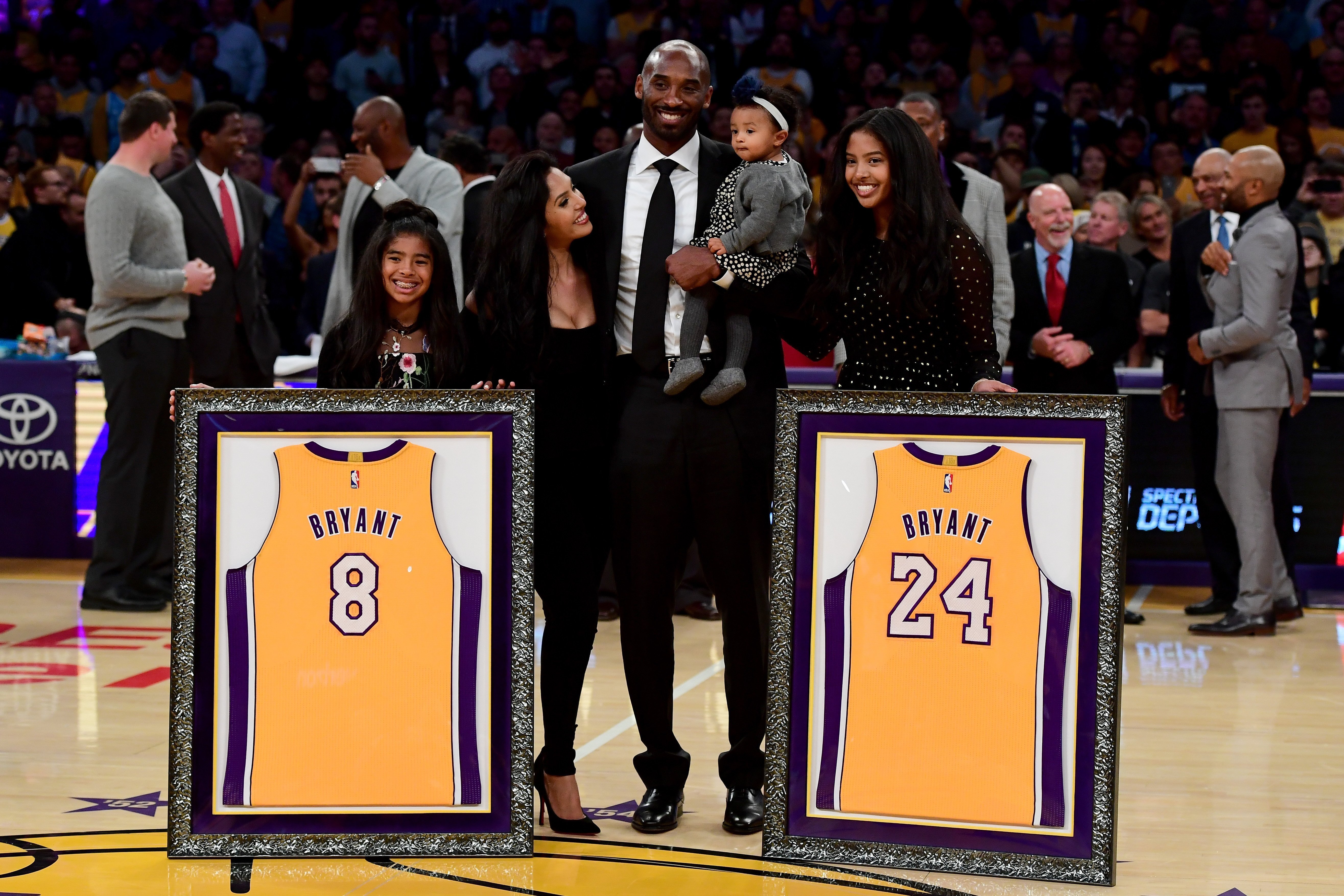 Kobe Bryant poses with his family after both his #8 and #24 Los Angeles Lakers jerseys are retired at Staples Center on Dec. 18, 2017 in California | Photo: Getty Images
Vanessa remained by her husband's side even as that storm blew past but filed for divorce in 2011, five years after their second kid, Gianna – fondly called Gigi – was born. The couple would eventually reconcile in 2013, however.
By 2016, Kobe and Vanessa became parents for the third time when their daughter, Bianka, was born. In June 2019, they welcomed their fourth baby girl, Capri Kobe Bryant.
Sadly, Kobe's life was cut short on January 26 when he, Gigi, and seven other people, perished when his private helicopter crashed in Calabasas, California. The group was reportedly headed to a basketball game where Gigi was expected to play.
Kobe was 41 at the time of his death, and Gigi was only 13. Their demise is still being mourned across the globe, with fans and celebrities paying tributes and setting up memorials to honor their memories.
Please fill in your e-mail so we can share with you our top stories!