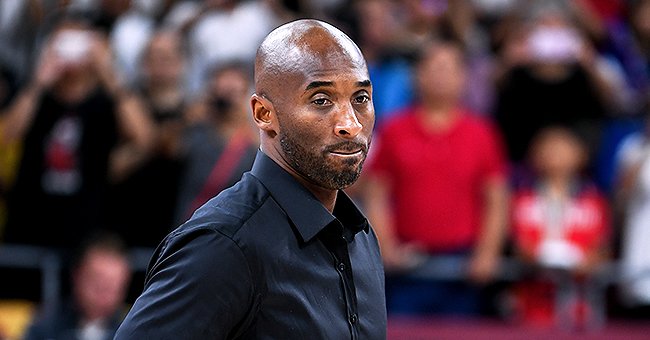 Getty Images
Tiger Woods Is Stunned in Video That Shows Moment He Learned About Friend Kobe Bryant's Death
In an interview after a tournament, Tiger Wood looked visibly shocked in the moments after he just found out about Kobe Bryant's tragic death from his caddie.
Shortly after playing a round of golf for the Farmers Insurance Open at Torrey Pines in California, Tiger Wood's caddie, Joe LaCava, shared the tragic news of Kobe Bryant's death.
A video that captured the two men walking from the eighth green showed LaCava telling Woods that he something shocking to tell him.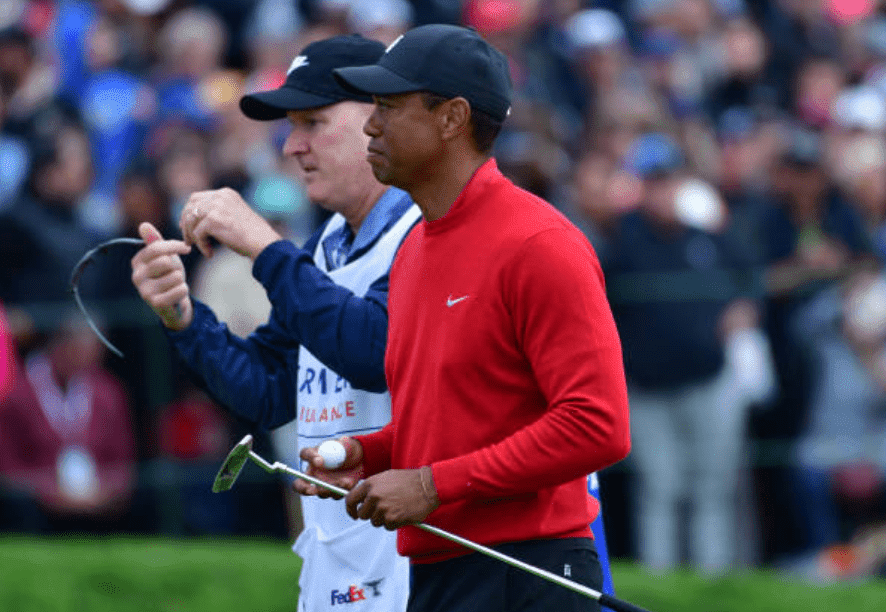 Tiger Woods and his caddie Joe LaCava walks from the 18th green during tthe Farmers Insurance Open, at Torrey Pines South, on January 26, 2020, in San Diego, California | Source: Donald Miralle/Getty Images
LaCava went on to tell Woods in a very matter of fact manner that Kobe had died in a helicopter crash the very morning. Shocked and confused by the news,
responded, "excuse me?" In an interview minutes later, a sober-looking Woods
"I didn't know until Joey just told me coming off the 18th green. I didn't understand why people in the gallery were saying, 'Do it for Mamba.' Now I understand."
As he spoke to CBS sports Woods appeared to be choked up and fighting back his tears, as he shared his feelings about Kobe's death, he said:
"It's a shocker to everyone. I'm unbelievably sad, and it's one of the more tragic days. The reality is setting in because I was just told about five minutes ago."
Woods has always been a Laker's fan, and over the years he had been seen sitting front row in the coveted sideliner courtside seats at some of their games.
He also admitted to the reporter that during their tournaments, he and LaCava spent a lot of time arguing over the Lakers and talking about Kobe's skill. Bryant was also a fan and tweeted a shout out to him when Woods won the 2019 Masters.
It is reported, Woods reflected on the tragedy saying that life was short, and anyone could be gone and any given moment.
He encouraged people to learn to appreciate the moments they have because he couldn't imagine what they Bryant family was going through.
In closing off his interview, he reflected on Kobe's legendary career saying that he will always remember the "fire" he had as a player because it burnt so "competitively hot."
He praised Kobe for his desire to win. He went into detail about his ability to dominate the defensive side, and to champion through a game, even when he ruptured his Achilles. Woods called his strength to power through an injury "tough."
Please fill in your e-mail so we can share with you our top stories!