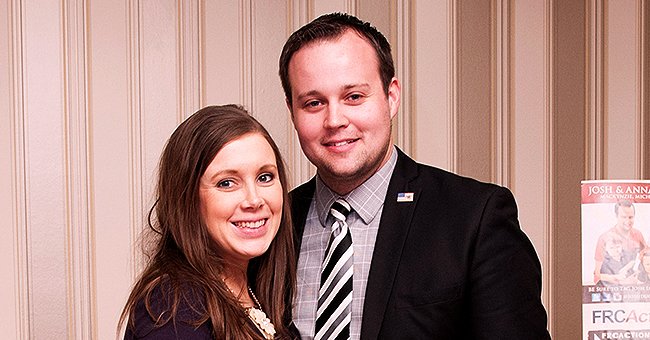 Getty Images
Anna Duggar From 'Counting On' Shares Photo of Daughter Mackynzie Holding Baby Maryella
Josh and Anna Duggar may have a mini-momma to help them out with their five other kids as daughter Macknynzie shines in her new role as a big sister. She really looks like a pro.
On Saturday, Anna Duggar, the wife of Josh Duggar, who previously starred in "19 Kids and Counting," shared the sweetest photo of her oldest and youngest children.
Josh, 31, shares six kids with his wife Anna: Mackynzie, 10, Michael, eight, Marcus, six, Meredith, four, Mason, two, and their newest, Maryella, two months.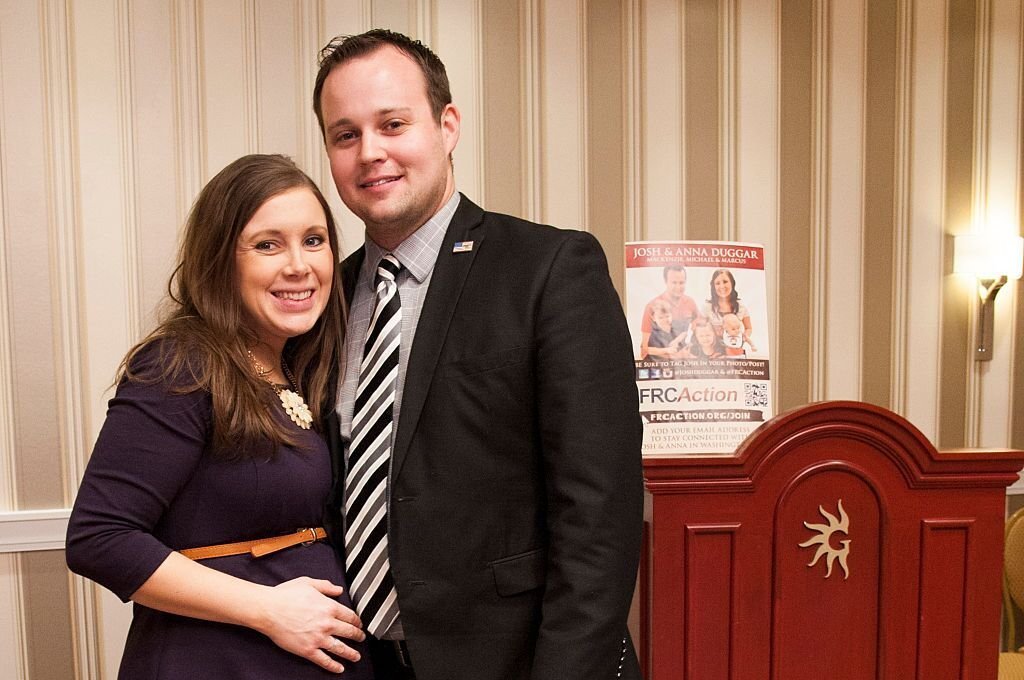 Anna and Josh Duggar at the 42nd annual Conservative Political Action Conference (CPAC) on February 28, 2015, in Maryland | Photo: Kris Connor/Getty Images
Sister, Sister
Although she's still young, Anna revealed in her caption that Mackynzie usually gets dibs on holding their precious newborn, Maryella. The doting mom didn't seem upset about it.
The photo she shared featured Mackynzie in a light pink long-sleeve sweater holding onto baby Maryella. The bundle of joy wore a gray onesie and a pink bow headband.
Maryella isn't camera-shy
One of her tiny balled fists rested just underneath her mouth, and the other was at her chest. Both of the gorgeous girls looked into the camera for the shot.
Soon after their youngest was born in late November last year, Anna was compelled to explain why she and Josh chose the name they did for their little girl.
What's in a name?
In a lengthy caption, Anna explained that the discussion about her coming baby's name began as soon as they learned the gender. When Mary Duggar passed away, they wanted to honor her.
Although they considered the name Mary, they didn't want it to seem like they were replacing Josh's grandmother. The two continued to search until they both fell in love with the name Maryella.
Her middle name, Hope, is reflective of their faith and belief in Jesus. Anna spoke about the emotional ups and downs she went through while pregnant before expressing her gratitude for her daughter.
Maryella's pink getup
Maryella entered the world weighing 8 pounds, 2 ounces, and measuring at 20 inches long. She was born at 9:12 am on November 27. Her delivery was a fast one without complications.
One of the first pictures Anna shared was, again, in response to fans' inquiries about her newborn's outfits. Maryella looked so sweet sleeping in a fuschia outfit with a matching headband and wooden pacifier.
Anna revealed that the ensemble came from Kickee Pants, which she's a big fan of for their quality. The little ones certainly deserve the best we can give them.
Please fill in your e-mail so we can share with you our top stories!