Kobe Bryant & Wife Vanessa Reportedly Had a Deal That They Would Never Fly on a Helicopter Together
Kobe Bryant and his wife Vanessa reportedly have an agreement that they were never going to fly in a helicopter together. This news was revealed after the NBA superstar and his 13-year-old daughter Gianna were tragically killed in a helicopter crash along with seven others on Sunday morning. 
Lakers icon Kobe Bryant used helicopters to get around Los Angeles to avoid the worsening traffic, but through the years, he and his wife Vanessa made it a point never to fly together, and it's a deal they both agreed to. 
What often caused him convenience ultimately caused his and his daughter's untimely deaths, as they traveled from Orange County towards Thousand Oaks, where his Mamba Academy was at. 
Kobe and Gianna left behind Vanessa, Natalia, Bianka, and Capri Bryant.
THE TRAGIC HELICOPTER CRASH
The father-and-daughter duo along with the families of some of Gigi's teammates was on board the helicopter when it met its demise in Calabasas, California. 
Due to the foggy weather, which grounded other helicopters, they tragically crashed into a hillside and caused a 180-meter crash site. 
THE BRYANT FAMILY
 The 41-year-old NBA player and his daughter, nicknamed "Mambacita," were on the way to a youth camp where Kobe was set to coach and Gianna was set to play. 
Kobe and Gianna left behind Vanessa, Natalia, Bianka, and Capri, who are all still mourning the loss of two of their family members.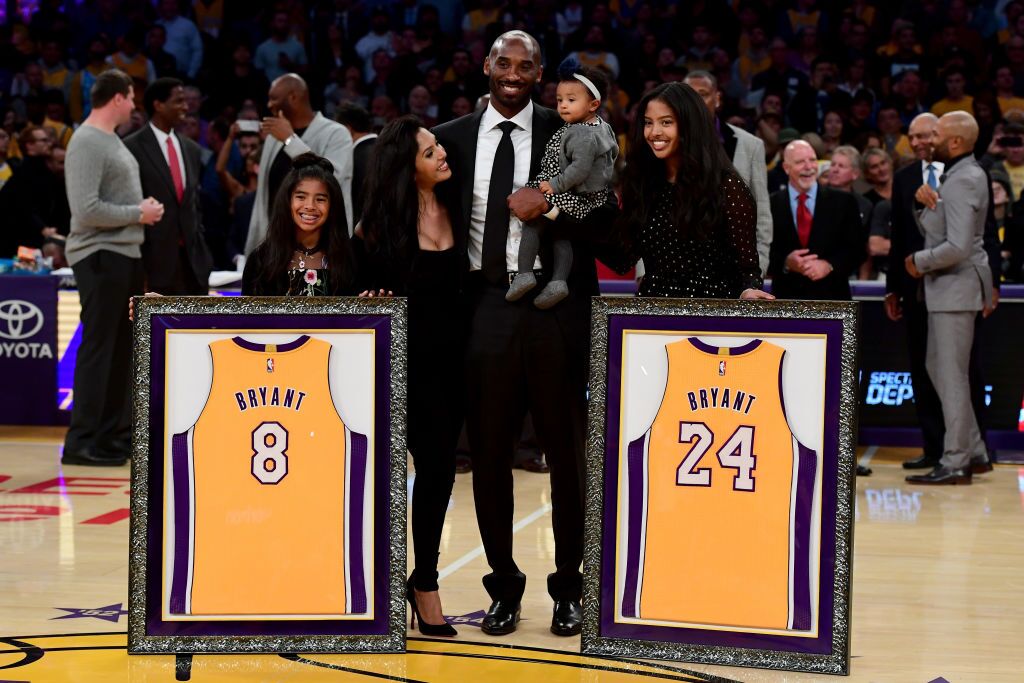 HONORING KOBE BRYANT
Fans, colleagues, and friends from around the world have constantly been reaching out to the family, offering prayers and support in such a troubling time. 
To celebrate the 20-year NBA career that Kobe Bryant had, he is set to be inducted into the Naismith Memorial Basketball Hall of Fame alongside Tim Duncan and Kevin Garnett. Kobe will not have to undergo the usual votation process and will be inducted automatically. 
AN EPIC CLASS OF 2020
The event will be held in August in Springfield, Massachusetts, and according to Hall of Fame chairman and former USA Basketball Director Jerry Colangelo, this year's class is one of the best in history. 
"Expected to be the most epic class ever with Kobe, Tim Duncan, and Kevin Garnett. Kobe will be honored the way he should be."
REMEMBERING KOBE BRYANT'S 20-YEAR NBA CAREER
Kobe Bryant retired from the NBA in 2016 after a 20-year career with the Los Angeles Lakers. He was a five-time NBA champion, 11-time All-NBA first-team selection, 2008 MVP, two-time Finals MVP, 18-time All-Star and four-time All-Star MVP. 
Aside from the NBA, he also won gold medals with USA Basketball at the 2008 Beijing Olympics and 2012 London Olympics. 
Rest In Peace, Kobe and Gianna.