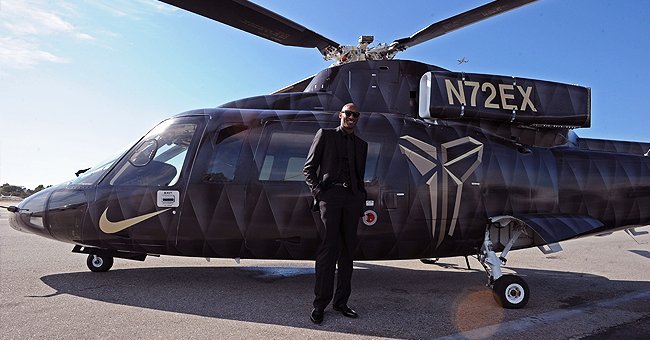 Getty Images
Kobe Bryant Once Revealed He Used Helicopters so That He Could Spend More Time With His Family

The late Kobe Bryant once revealed in an interview that his reason for traveling around in choppers was so he could spend more family time with his daughters and wife.
An old interview emerged online after his death on the 26th January 2020, where he explained why the aerial means of transportation was his preference.
Kobe died in an helicopter crash alongside Gianna, his 13-year-old daughter, and seven other passengers, including the pilot, on their way to practice at Mamba, Kobe's Academy.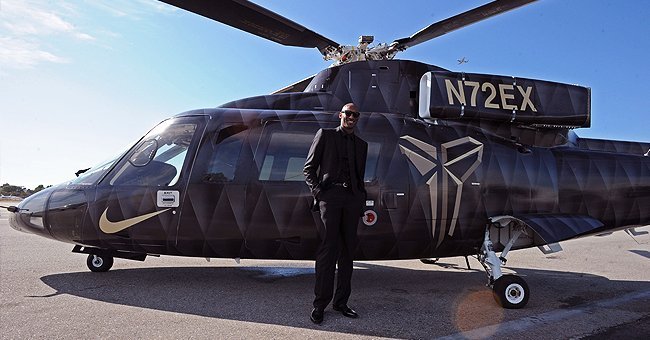 Kobe Bryant #24 of the Los Angeles Lakers poses for a photo in front of the helicopter he took to his last game against the Utah Jazz on April 13, 2016 at Staples Center in Los Angeles, California | Photo: Getty Images
In a 2018 interview, the NBA legend revealed that when headed for basketball practice in L.A, he was usually held back in traffic around his home from Orange County to Newport Beach.
The regular L.A traffic always got in the way of picking and dropping off his older daughters Natalia the late Gianna, and Bianka, from school before and after practices.
Bryant stated that traffic got terrible, and he would sometimes miss school plays because of it; he then had to come up with a way he could always beat traffic, make it to training on time, and still have some bonding time with the kids.
A-Rod hailed Kobe for being naturally gifted and also for having a passion for basketball like no one else he had ever seen.
Kobe Bryant during the FIBA Basketball World Cup 2019 draw ceremony in China in March 2019. | Photo: Getty Images
So when the father-of-four discovered helicopters and the brisk time he could board and alight and get things done, Kobe decided to for it.
There were times when his wife, Vanessa, would offer to pick up the kids from school, but he wouldn't let her. Kobe always wanted to be the one to do it. He said:
"Every chance I get to see them and spend time with them... even if it's 20 minutes in the car, I want that."
Like many others, the then-interviewer, Alex Rodriguez, expressed his thoughts and feelings in a very lengthy Instagram post on Sunday, when he heard of his friend's shocking demise. He wrote:
"My heart hurts so much right now. I still can't wrap my head around this, How can it be?"
He made mention of having learned so much from the retired NBA legend. A-Rod hailed Kobe for being naturally gifted and also for having a passion for basketball like no one else he had ever seen.
Lots of fans have expressed their sorrows on and off social media, and just like New York MVP concluded on his post, he called Bryant a role model to him and millions around the world.
Please fill in your e-mail so we can share with you our top stories!