Pat Sajak from 'Wheel of Fortune' Posts Photo of Himself in Sunglasses & Trench Coat after Returning to the Show
Pat Sajak took to Twitter recently to share a snap of himself in a black trench coat sporting some dark sunglasses.
The 73-year-old, who is best known as the host of the hit TV game show "Wheel of Fortune," captioned the post, "Extremely nervous waiting for my KGB interview."
As of this writing, the photo already garnered over 9,600 likes and 370 retweets. A lot of his followers also added their thoughts via comments.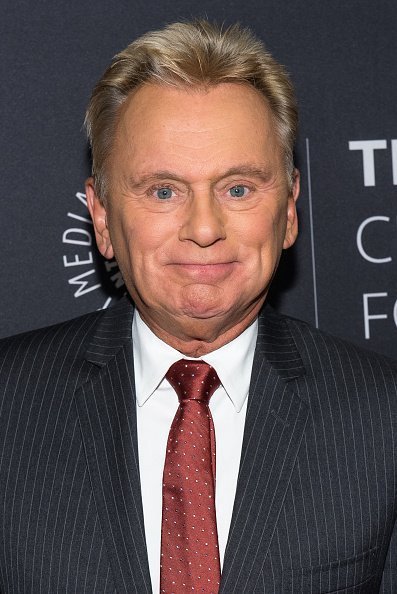 One fan wrote that Sajak looks phenomenal. Another fan thanked the famous television personality for making him laugh. Someone else wrote that he'll do great.
Not long ago, Sajak lit up Twitter with a tweet declaring he'd purchased an official impeachment pen, as reported by Pop Culture.
Meanwhile, subsequent to taking a short vacation so he could undergo an emergency medical procedure for a blocked intestine, Sajak came back to host "Wheel of Fortune."
Sajak got overwhelming applause from the crowd. Needless to say, they missed the talk show host very much. During his absence, his longtime co-host, Vanna White, filled in for him.
Sajak, who served in the U.S. Army as a disc jockey during the Vietnam War for the American Forces Vietnam Network, is currently enjoying family life with his children and his wife of three decades, Lesly Brown.
He rarely makes public appearances with his family.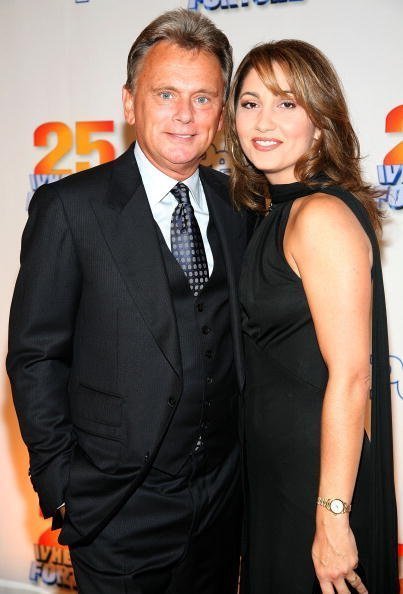 He married his first wife, Sherrill James, in 1979, but the relationship deteriorated over lack of quality time and conflicting personalities until they divorced in 1986.
Three years later, he married his second wife Lesly, and together they have two children — son Patrick and daughter Maggie.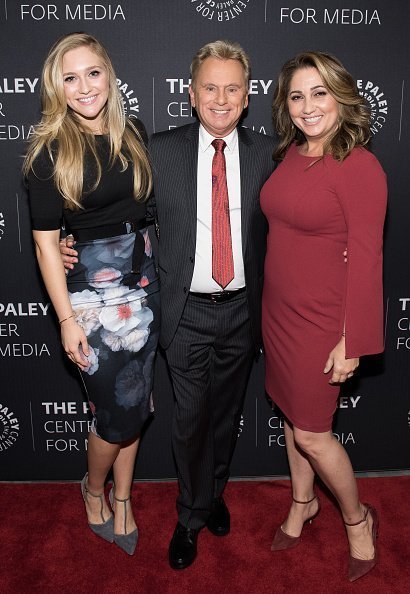 Patrick has mostly stayed out of the spotlight, as reported by Closer Weekly. He rarely makes public appearances with his family.
Unlike her older brother, Maggie enjoys the limelight. Recently, she made a surprise appearance on "Wheel of Fortune," as reported by The Oprah Magazine. She took over White's letter-turning duties after some last-minute training involving a refrigerator.
Too bad Jerry Meals photo bombed us. Thanks to Pat Sajak and son Patrick for stopping by. pic.twitter.com/ELCW5fKMQ0

— Joe Maddon (@MaddHalos) March 22, 2014
Maggie is making waves in the country music scene, with a few songs under her belt, including "If I Was Gonna Go," and "Pretty on the Inside," as stated in her personal website.
Maggie's passion for country music was influenced by her parents, who listened a lot to the genre. Her father had worked as a disc jockey at a country radio station in Nashville before starting a television career.