Kobe Bryant and Michael Jordan's Relationship Through the Years
For American basketball legend Michael Jordan, accepting the death of Kobe Bryant may take some time. Their bond had been deep and strong throughout the years.
On Twitter, Jordan released an emotional statement mourning the loss of Bryant. He treated the late basketball star as his younger brother.
"We used to talk often, and I will miss our conversations very much. He was a fierce competitor one of the greats of the game and a creative force," he wrote.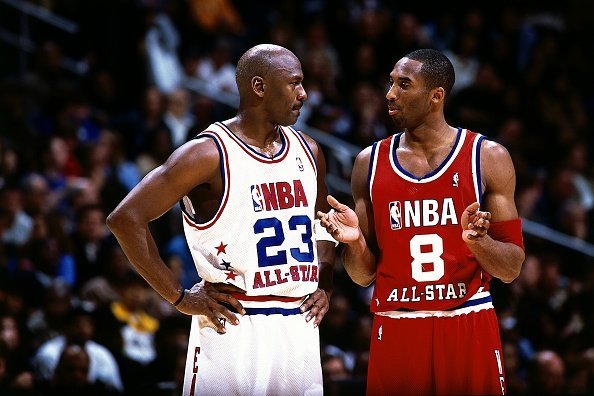 A FAMILY MAN
Aside from being a passionate basketball player, Bryant was a family man. According to Jordan, Bryant loved his family deeply.
The retired basketball champion was equally saddened over the death of Bryant's daughter, Gianna. Bryant, according to Jordan, took pride in her daughter's love for basketball.
He and his wife, Yvette, also expressed condolences to Bryant's wife, Vanessa. Bryant's death broke the hearts of basketball fans around the world as well as the Lakers organization.
Statement from Michael Jordan: pic.twitter.com/oI7w6e7HLI

— Estee Portnoy (@esteep) January 26, 2020
THE NEXT JORDAN
Bryant was deeply revered by aspiring basketball athletes. His pursuit to match Jordan's accomplishments in the highly popular sports is one of the highlights of the entire NBA history.
CBS Sports wrote: "Bryant never quite reached Jordan's six, ultimately retiring with five, but his pursuit of Jordan's title as the greatest player in NBA history was one of the defining stories of the past 20 years in the NBA."
Just before his death, Bryant made way for LeBron James, who took his spot.
FOLLOWING IN HIS IDOL'S FOOTSTEPS
Both Bryant and Jordan were basketball superstars of their time. They did not only prove their dominance in court, but they have also formed a meaningful relationship.
While Jordan played for Chicago Bulls and Bryant was loyal to Los Angeles Lakers, they have similarities in their professional lives. As reported by Nicki Swift, Bryant was following in the footsteps of Jordan.
Bryant was an 18-time NBA All-Star and a five-time champion. In 2014, he surpassed Jordan as third on the NBA's all-time scoring list.
Just before his death, Bryant made way for LeBron James, who took his spot. Although he had retired, Bryant continued being active in sports, even acting as a coach to his daughter Giana's basketball team.
James, meanwhile, said Bryant is the greatest player in the basketball court of all time. He added that Bryant had two jerseys, which means he really loved the game.
In 2018, basketball fans gushed over the sweet photos of  Bryant and wife Vanessa in Paris, France. The lovely couple went on a vacation together with their children.