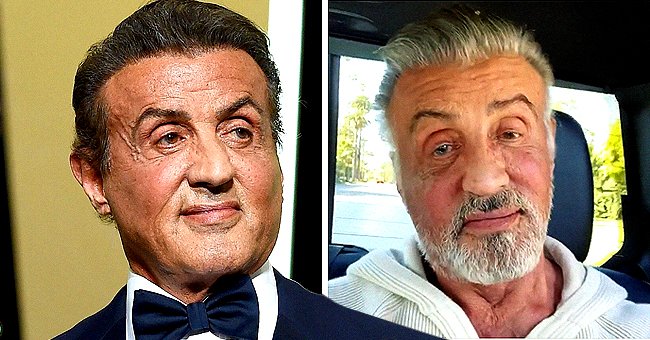 Getty Images. | Instagram/officialslystallone.
Sylvester Stallone of 'Rambo' Fame Encourages Fans to Keep Punching as He Debuts His Natural Gray Hair
73-year-old Sylvester Stallone rolls with the punches of time as he embraces the natural gray that has taken over from his previously black dyed hair.
On Tuesday, Sylvester showed of his naturally colored hair in a video clip wherein he shared his "favorite" go-to phrase in life.
From the comfort of his vehicle, the Oscar-nominated actor smiled and advised his fans to "keep punching" as he waved a fist through the air.
In the video's caption, Sylvester explained that it's "human nature" to want to relax and not do anything. But as enjoyable as it is, it won't get anyone "anywhere," as he wrote:
"To get anywhere you've got to make a deposit in the GOAL BANK. So, I'll go back to my favorite phrase and do it!! #KeepPunching."
Over the last few weeks, Sly's hair slowly transformed from his customary jet black to salt and pepper, and then to mostly salt. But the impact he's had on his fans during this time had much more of a lasting impression.
"Some people say you should never meet your celebrity heroes because you'll be disappointed."
In December, a group of students from Eastside High School's Culinary Arts, Hospitality, and Tourism School (CAHTS) in Paterson decided to stop at the Rocky Balboa statue on their way home from a field trip.
The statue from the classic "Rocky" films is situated close to the bottom of the steps of the Philadelphia Museum, and when the students arrived, someone noted that they just missed Sylvester Stallone.
But then "two black SUVs pulled up" and none other than the legend himself jumped out. The excited students looked on as the "Rocky" star ran through them and jumped up on the statue.
In a video Sylvester posted afterward, he thanked the fans for making him "a lucky man," and he posed for a group shot before heading back to the vehicle.
However, when Sylvester heard the group to be a bunch of high school students, he jumped out of the SUV again for a round of selfies with the children.
"Some people say you should never meet your celebrity heroes because you'll be disappointed. But in this case, I'm glad to have met Mr. Stallone," Darin Johnson, an instructional assistant with the school told CNN.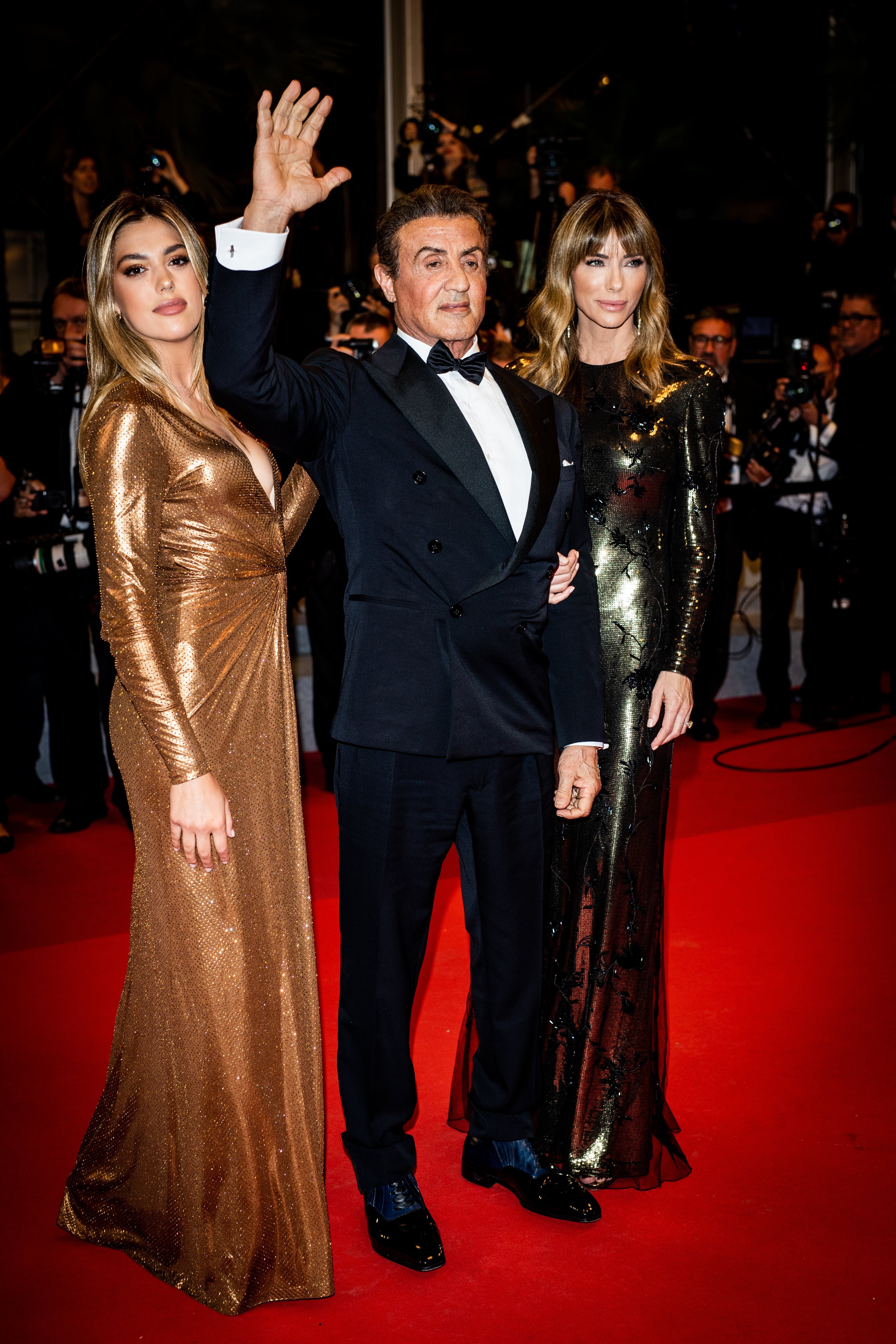 Sylvester Stallone, Jennifer Flavin and Sistine Rose Stallone attend the screening of "Rambo - Last Blood" during the 72nd annual Cannes Film Festival on May 24, 2019, in Cannes, France. | Source: Getty Images.
The iconic actor made headlines for his rise to success, but Sylvester Stallone's private life drew a lot of attention as well.
Not just because of his life in the spotlight, but also because of his three marriages and five children, and the consequent relationship woes and parenting blunders that went along with it.
Please fill in your e-mail so we can share with you our top stories!