Sylvester Stallone's Three Marriages and Five Children
From a struggling actor to critically acclaimed star, Sylvester Stallone has become a Hollywood heavyweight. Like most stars, he has had his fair share of relationship woes and parenting stumbles.
"Rocky" actor Sylvester Stallone is no stranger to the spotlight. His fame resulted in many of his relationships, marriages, and divorces to be highly publicized affairs.
Stallone has been married three times.  Even though his marriages did not work out, he did gain five children as a  result of them. He has three girls and two boys.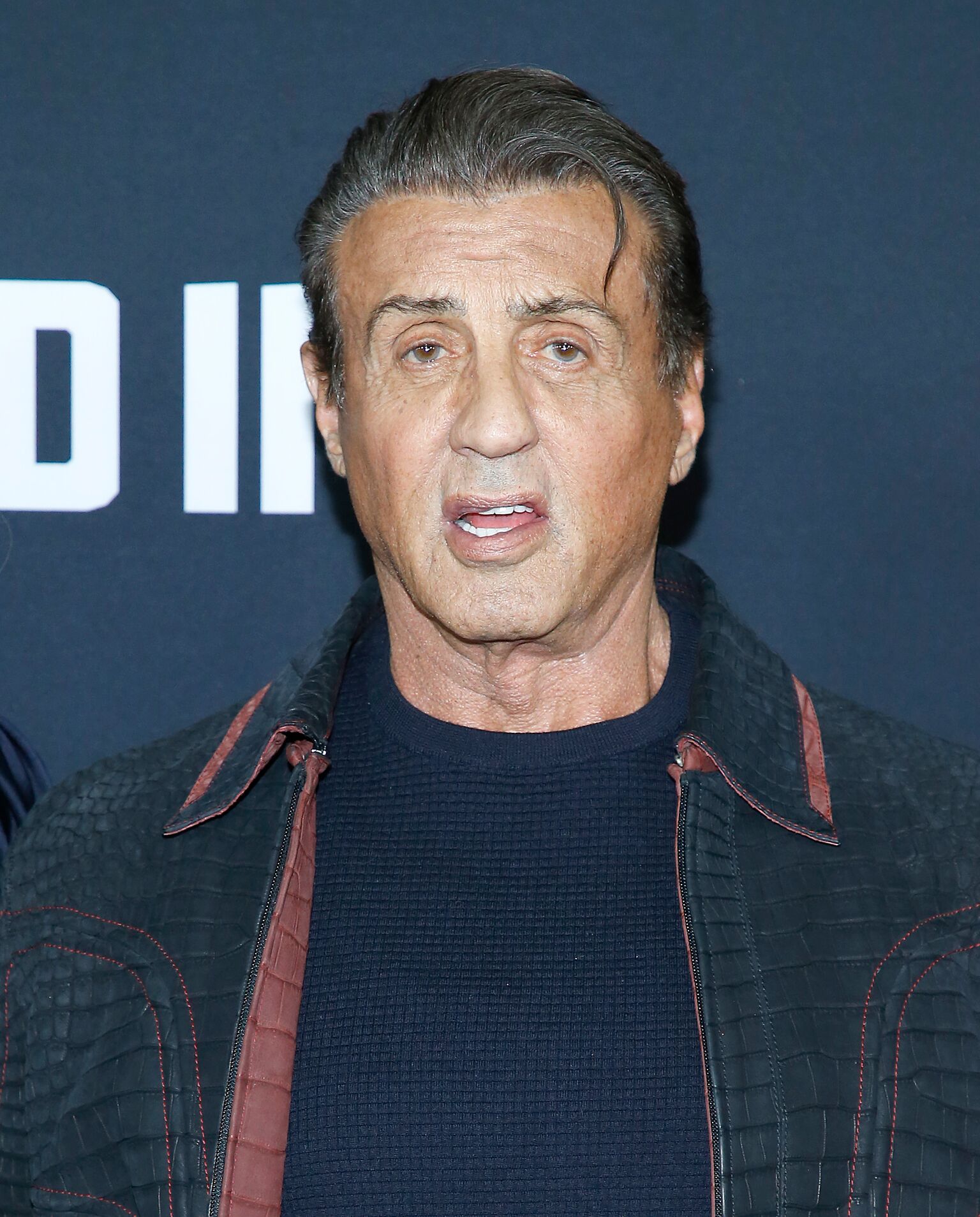 First Marriage
Since Sylvester's life revolved around Hollywood it was no surprise that he fell for someone in the same industry. Sasha Czack started out on the CBS Network's soap opera called "Love of Life" before landing a few other roles in TV and films before she met Sylvester.
After 11 years of bliss, their relationship came to a screeching halt ​​​​​​.​
The pair hit it off and by the time Sylvester was getting popular in films, they were engaged. At the same time, Sasha landed a lead role in the 1972 film named "Play it as it Lays" but gave up the role to help her fiance type screenplays which he insisted he needed help doing.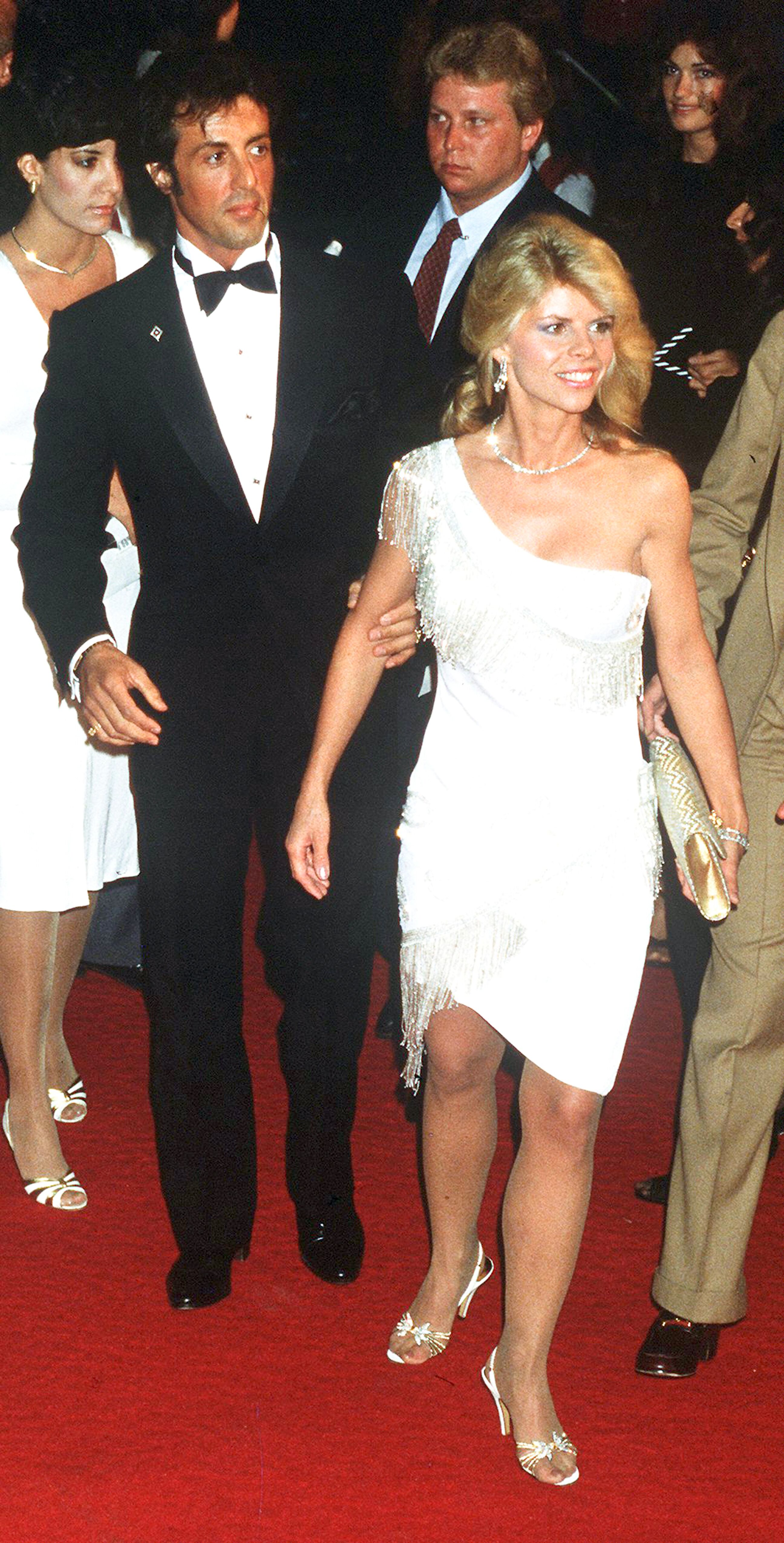 At age 28, the Golden Globe winner tied the knot with his girlfriend Sasha Czack on December 28, 1974, in a highly publicized ceremony. They had two sons, Sage Moonblood Stallone and Seargeoh.
Seargeoh was diagnosed with autism from a young age. After 11 years of bliss, their relationship came to a screeching halt when they decided to separate. Their divorce was finalized on 14 February 1985.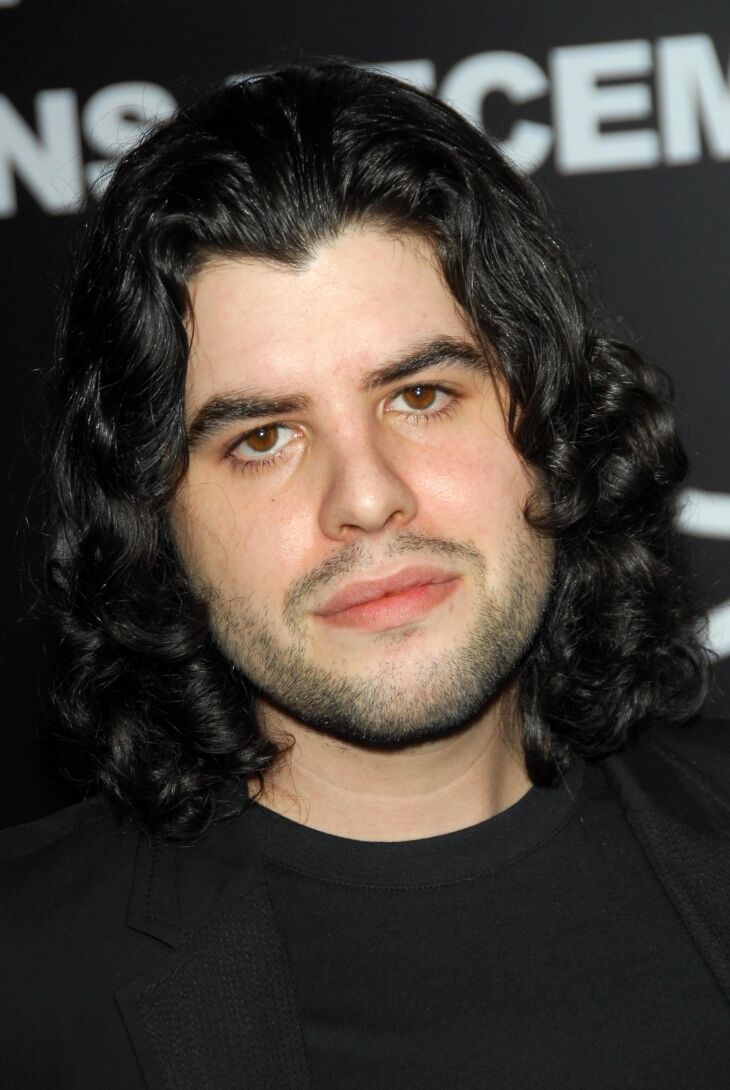 The divorce also caused major tension between Sylvester and his son, Sage. It was only when then two started working together that their relationship improved. 
When Sage passed away tragically at 36 from heart disease, his father was heartbroken and devastated. In a statement to TMZ, he said: 
"When a parent loses a child there is no greater pain. Therefore I am imploring people to respect my talented son's memory and feel compassion for his loving mother Sasha.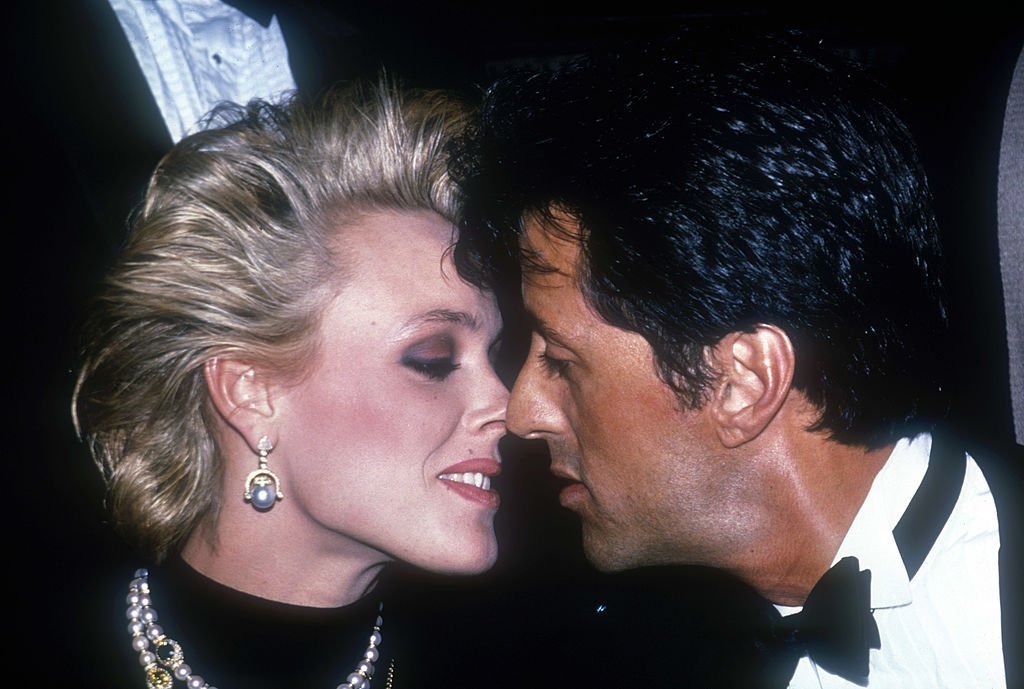 Second Marriage
While still going through his first divorce, Stallone was trying to figure out where he stood when it came to love. However, a bold move from model and actress Brigitte Nielsen certainly caught his eye.
She slipped a promo shot under his Manhattan hotel room door, that said:
"My name is Brigitte Nielsen…. I'd really like to meet you. Here's my number."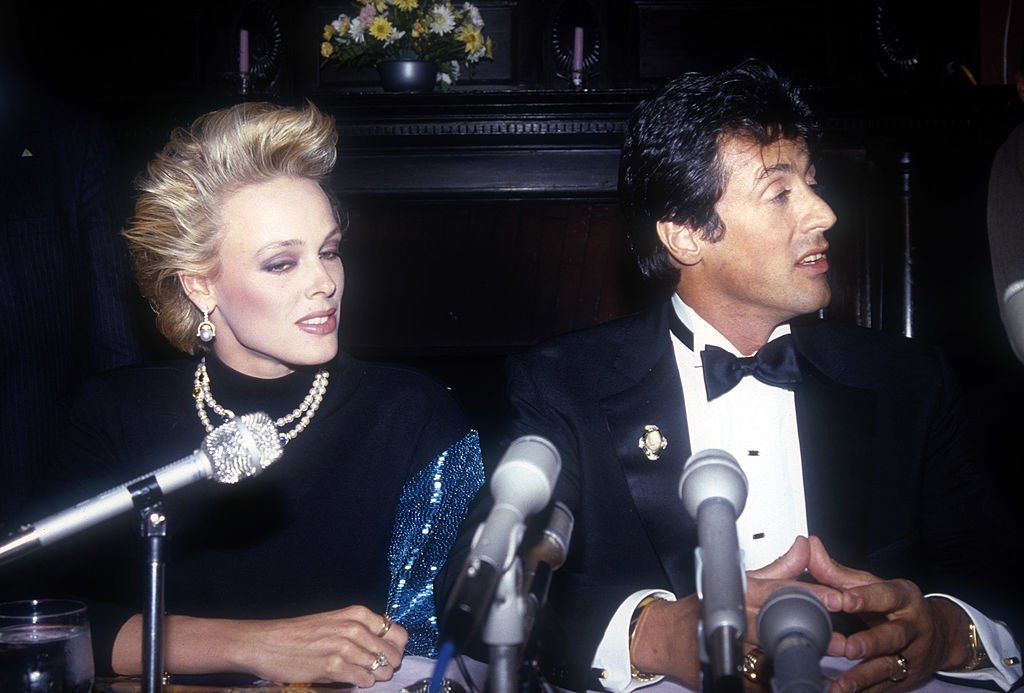 Stallone gave in to temptation and they met up. When he met the Danish actress he knew he had to get to know her better.
By December 1985, they were madly in love and the future Cobra costars got married at the Beverly Hills home of Irwin Winkler. However, their marriage only lasted two years and ended in a messy divorce that was splashed across tabloids countrywide.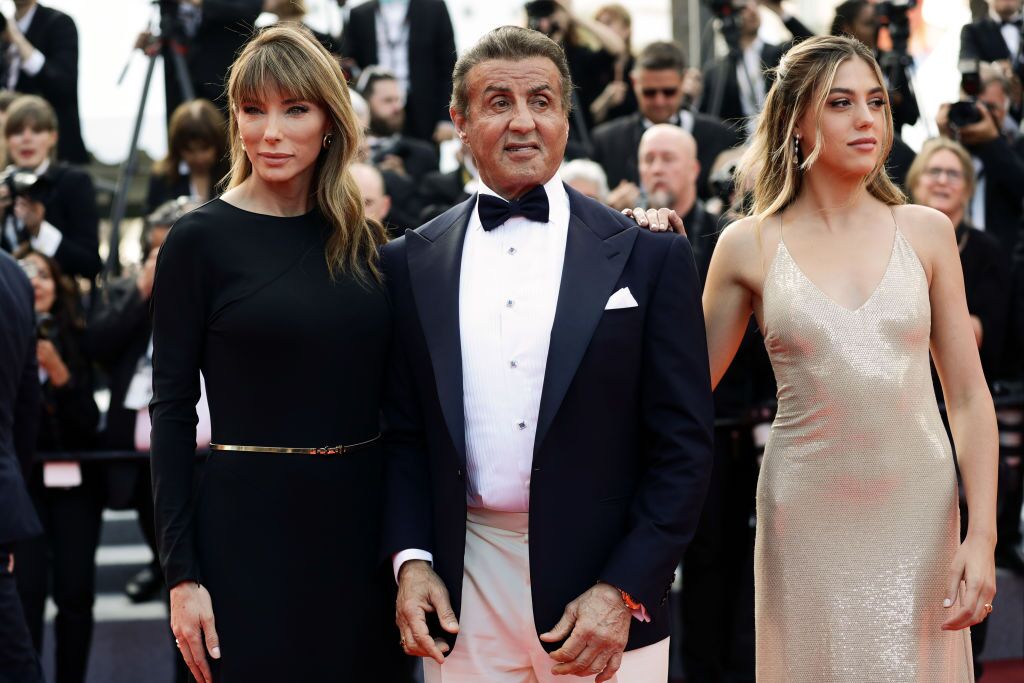 Almost Happily Ever After
Sylvester Stallone, it seemed to find the perfect woman in Jennifer Flavin. However, his relationship with Jennifer Flavin was nearly destroyed before they ever made it down the aisle.
A not-so-special delivery via FedEx on March 11, 1994, broke Flavin's heart.
In 1988, Sylvester, then 42, met aspiring model Jennifer Flavin, 19, at a Beverly Hills, restaurant. They hit it off and started dating. 
Just when things appeared to be getting serious, everything fell apart. A not-so-special delivery via FedEx on March 11, 1994, broke Flavin's heart.
Flavin received a FedEx package with a six-page handwritten letter from the actor ending their five-year relationship. Flavin  opened up to People Magazine about the break up saying,
"I cried a lot…  You can't just write somebody off in a letter after six years. It's not like I was going to try to beg him to come back to me or anything. I just wanted to talk."
Janice Dickinson
It was later revealed that Stallone ended his relationship with Jennifer Flavin via FedEx to be with Janice Dickinson. Dickinson had just given birth to her daughter Savannah and claimed she was Stallones, daughter.
Savannah was even given his surname at birth. The pair got engaged but split up less than a year later when Stallone discovered Savannah was not his daughter.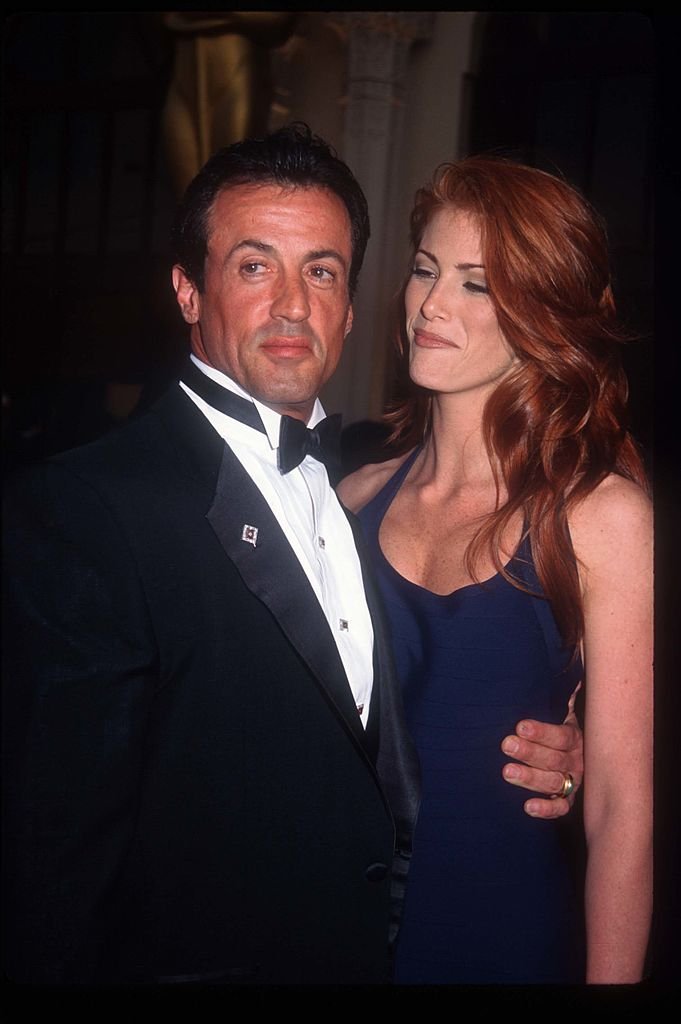 Short Romance
Stallone moved on and began dating Austrian model Andrea Wieser, 22. However, he already had his eye on Angie Everhart who had just broken her engagement to a Lebanese businessman.
Without warning, the pair arrived together at the opening of Planet Hollywood and then again at the Academy Awards. They got engaged shortly after leaving fans stunned.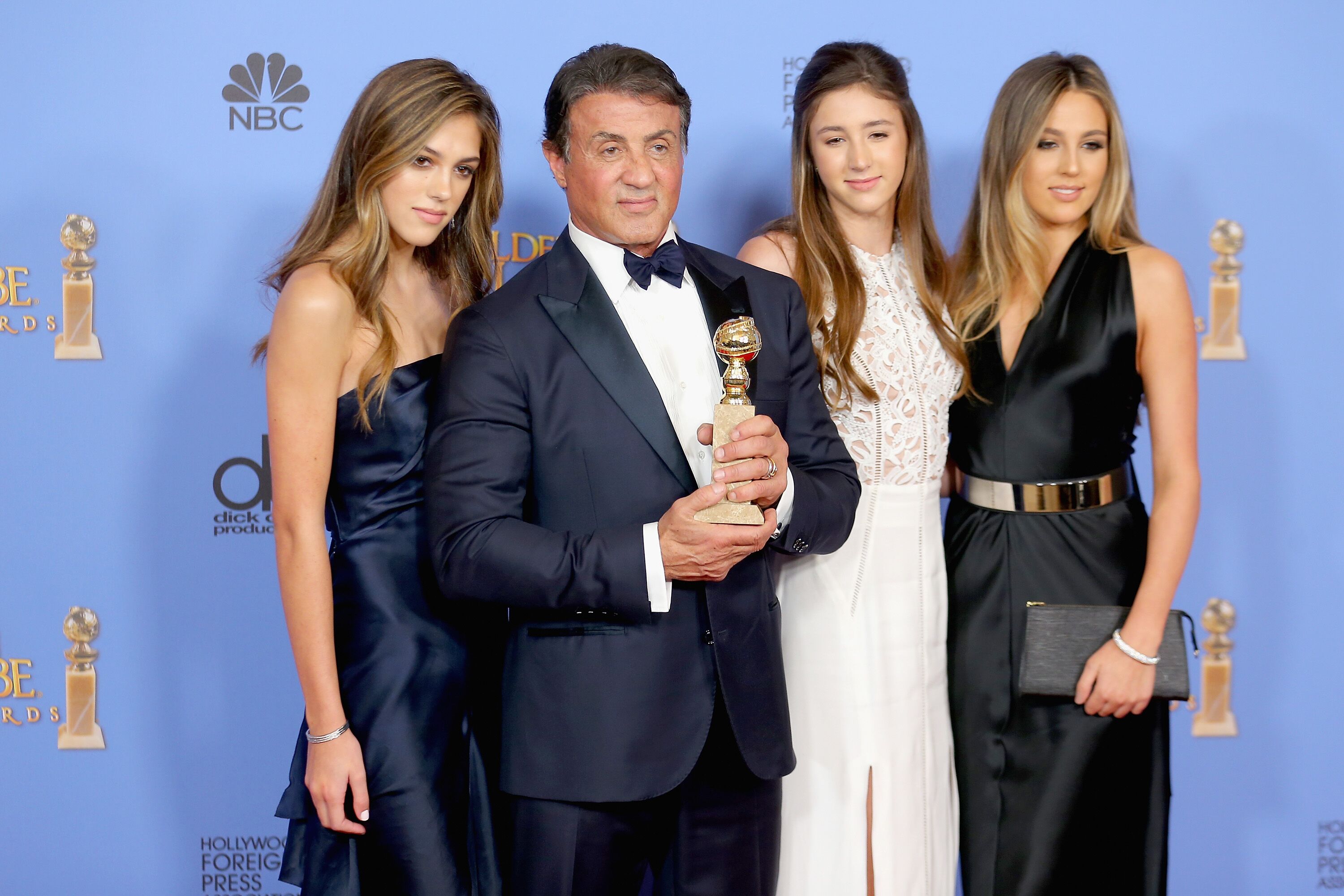 Third Time's The Charm
Their engagement was short-lived and they parted ways. Stallone ended up rekindling his relationship with Flavin.
The pair finally made it down the aisle on May 17, 1997, in London. Sylvester later said in a statement:
"I have had two great things happen to me in the past year: the birth of our beautiful daughter Sophia Rose, and now my marriage to Jennifer, who is a great mother and I know will be a wonderful wife." 
They now have three grown-up daughters: Sophia, 22, Sistine, 20, and Scarlet, 16. The stunning girls are all currently pursuing careers in modeling and studying simultaneously.
They were declared as Miss Golden Globe at the 74th Golden Globe Awards and were the official ambassadors of the awards show. As part of their responsisibilities, they were required to hand each winner their trophy.