Duane 'Dog the Bounty Hunter' Chapman Shares Last Photo That Son Garry Took with Late Beth Chapman
"Dog the Bounty Hunter" star Duane Chapman celebrated his son's birthday by uploading an image featuring his late wife, and their son, Garry.
The father took to the gram to express his undying love for both his wife and the celebrant. The upload saw mother and child enjoying each other's company as they looked happy in the photo.
Losing his wife, Beth, to cancer in 2019 wasn't a smooth experience. However, the "Dog's Most Wanted" actor has continued to remember her, and he never fails to mention her briefly in his posts.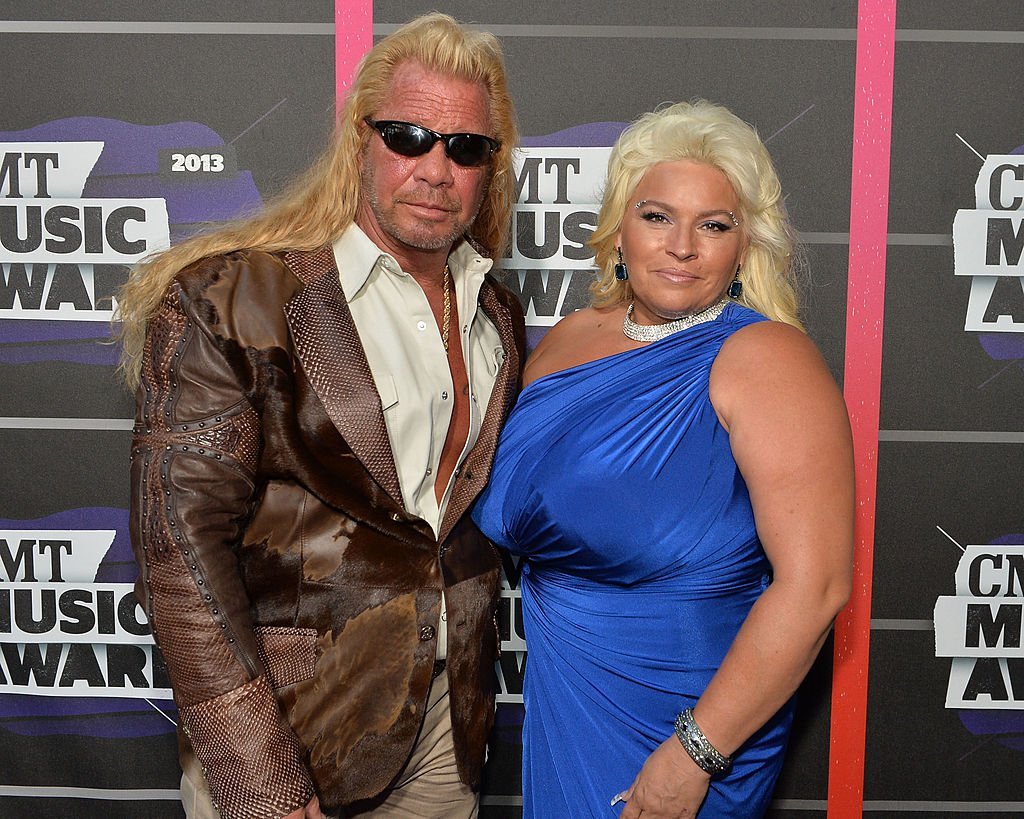 Duane "Dog" Chapman told his Instagram followers that his recent upload was the last photo Garry took with his late mother, Beth.
It garnered a lot of heartwarming comments from his fans who couldn't help but admire the mother and son bonding time. It's caption read:
"The last picture Garry Boy, took w/his Mother!!! Happy Birthday, Son Love You… Dad."
Things seem to be fine with the Chapman family this year, compared to 2019 when the family struggled slowly with grief. With support from loved ones and loyal fans, Duane was able to deal with the situation, although it wasn't an easy task.
Apart from promoting love for animals as his show depicts, he also has a kind heart that never forgets loved ones.
Opening up about his struggles and family ordeals isn't a big deal for the TV personality who posted on the day his wife and business associate died, that:
"...This is the time she would wake up, only today; she hiked her stairway to heaven. See you on the other side."
Duane Chapman's family is doing great and keeping memories of the former 51-year-old "Dog the Bounty Hunter" star, they have also reached out to other families with a similar experience.
While fans have expressed that Duane's family helped them through their time of grief, the Chapman patriarch has shown his concern and care to families suffering from tragedies such as death.
Following the news of former basketball player, Kobe Bryant's death alongside his daughter and a few others after a helicopter crash, Duane posted a comforting message on the internet.
He reached out to the victims and paid tribute to the sports icon, Kobe, by uploading an image of him. Apart from promoting love for animals as his show depicts, he also has a kind heart that never forgets loved ones.