Whoopi Goldberg on the Signs of Getting Old: 'Many Animals and Swollen Feet'
Actress and comedian Whoopi Goldberg, best known for "The Color Purple," once hilariously talked about getting old while listing some common signs of it.
Whoopi, whose real name is Caryn Elaine Johnson, is 64 years old at the moment. She has had an impressive career in the entertainment industry since the early-80s when she started working on "The Spook Show."
"Every time I try to avoid becoming a lil' old lady, I realize I'm getting closer to being a lil' old lady."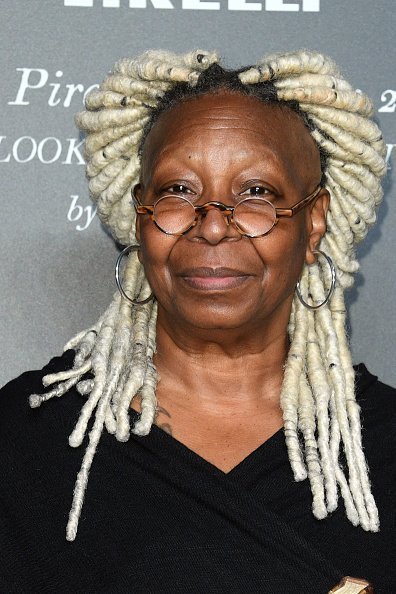 WHOOPI'S CAREER
Due to her success, director Steven Spielberg gave her the leading female role in the film "The Color Purple." The highly-acclaimed movie skyrocketed Whoopi's career as she received an Academy Award nomination and a Golden Globe award for Best Actress.
Her first Oscar for Best Supporting Actress came for the 1990 movie "Ghost," for which she also took home a Golden Globe, a Saturn Award, and many more accolades.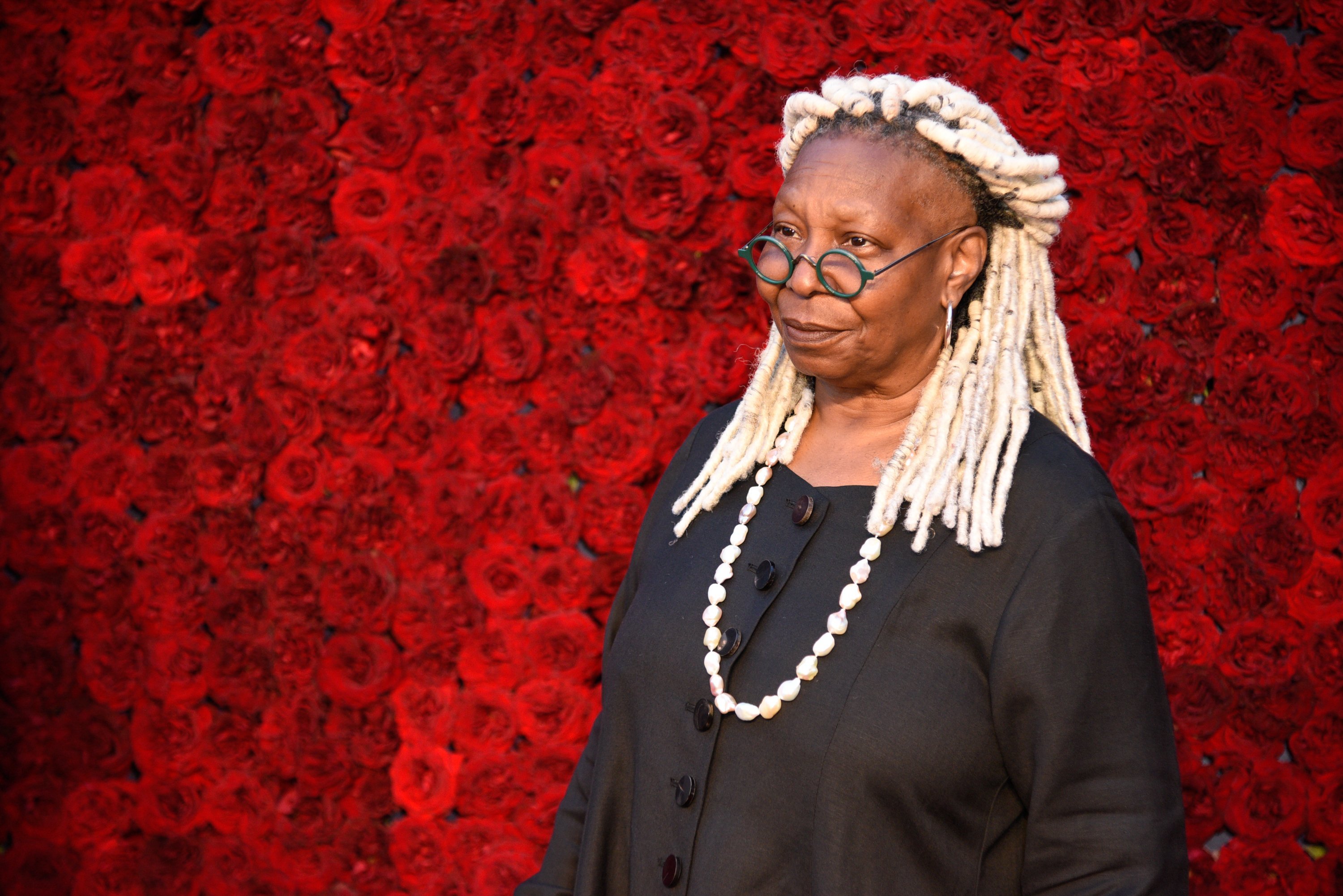 Whoopi Goldberg's career has been so outstanding that she is one of the few entertainers to have won at least one Grammy, Oscar, Tony, and Emmy.
At the moment, the "Sister Act" star is one of the co-hosts and moderators of the talk show "The View." She has been an essential member of the project since 2007.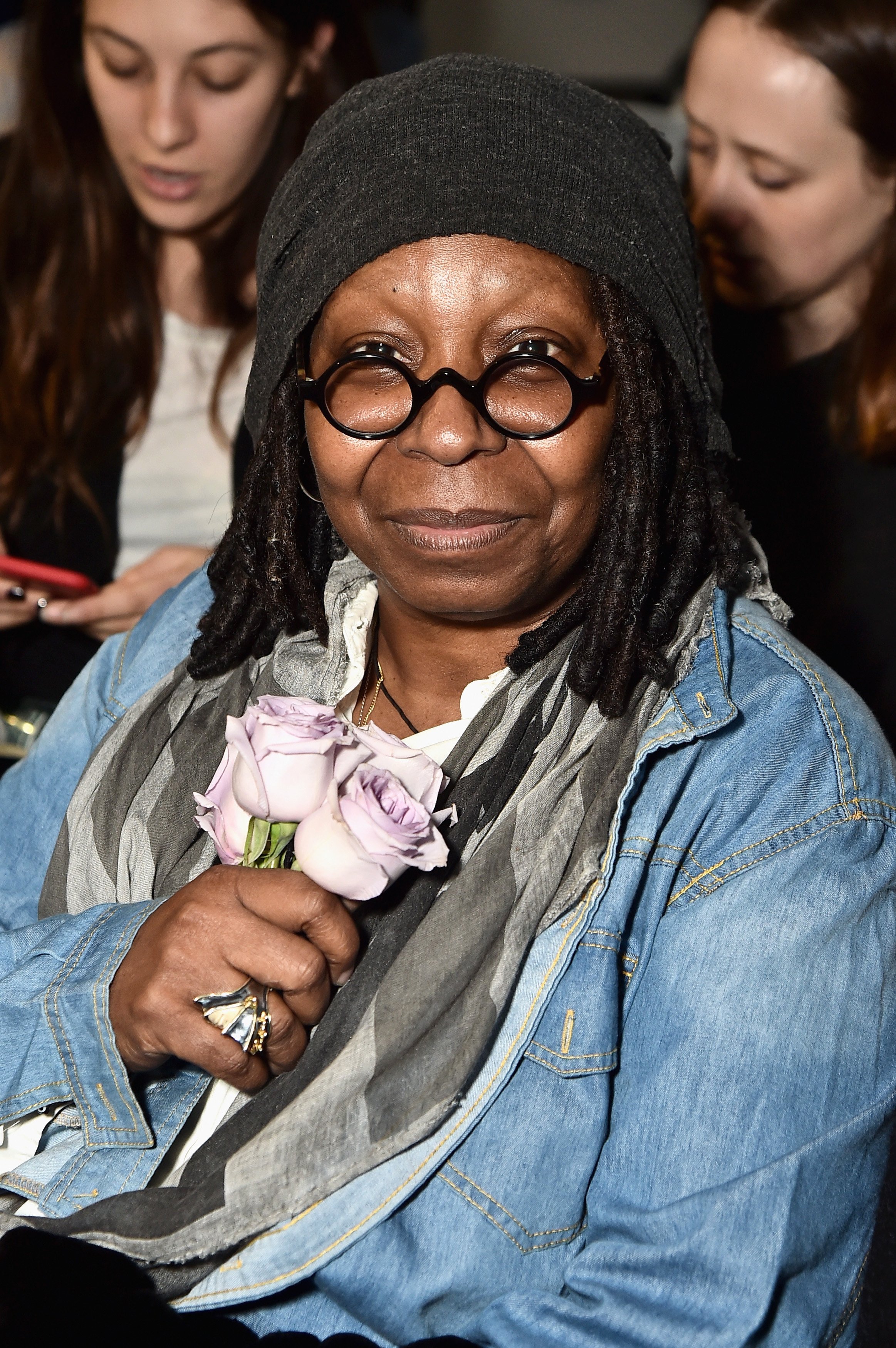 WHOOPI GOLDBERG'S SPOUSES
As per her romantic life, the actress has been married three times. Her first husband was Alvin Martin. They tied the knot in 1973 and got divorced in 1979.
Whoopi Goldberg's daughter, actress and film producer Alexandrea Martin, was born in May 1973 as a product of the previously mentioned relationship.
David Claessen was the second husband of the "Star Trek: Generations" star. They were married between 1986 and 1988 but didn't have children together.
The actress' third and last husband was Lyle Trachtenberg. Their marriage lasted only one year.
WHOOPI ON GETTING OLD
One of the most characteristic aspects of Whoopi is her unique sense of humor and her ability to be funny with almost every topic. This feature was evident in a video that the actress uploaded to her YouTube channel in August 2015.
In the two-and-a-half-minute clip, titled "Rollin' With Whoopi | Gettin' Old," the actress was in a vehicle with her makeup artist Karen and her hairstylist Yancey talking about aging.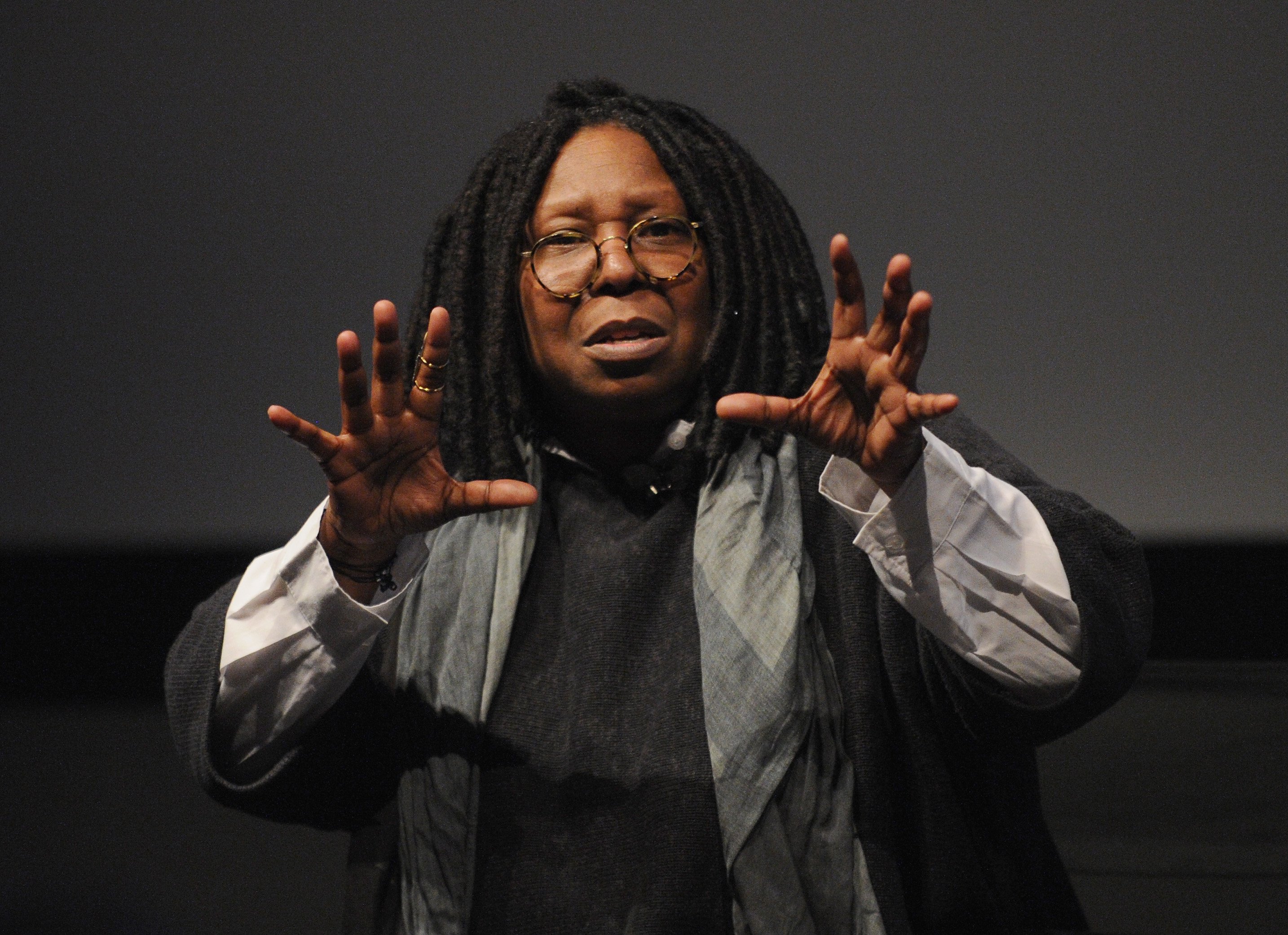 After Yancey highlighted the fact that Whoopi had a cat and a dog, the comedienne said:
"Every time I try to avoid becoming a lil' old lady, I realize I'm getting closer to being a lil' old lady."
The actress then started listing the things that, according to her, made her a "lil' old lady," including having "many animals," her grand and great-grandchildren, her "swollen feet," and "boobs playing hangman."
It was not the only time Whoopi Goldberg addressed aging, though. In a 2017 interview with the "Graham Norton Show," she mentioned what she called "balding pudenda" as another sign of aging.
Keanu Reeves was one of the guests during the show, and he didn't know what the actress meant by balding pudenda, so she explained that she was referring to the lack of pubic hair.
WHOOPI GOLDBERG FIGHTING PNEUMONIA
Unfortunately, 2019 was a challenging year for the comedienne as she had to take a long break from "The View" due to a nearly fatal case of double pneumonia and sepsis.
Since the audience was worried about her health, the show displayed a video that Goldberg recorded in which she shared some details on her condition, including that she "came very, very close to leaving the Earth."
Days later, she surprised the panelist of "The View" by joining them for a while. The actress said that the scariest moment she experienced throughout the entire process was when her doctor asked her:
"You do realize how close to death you were?"
Thankfully, Whoopi Goldberg managed to beat the illness and is a lot healthier. Nowadays, she is focused on her career while also spending time with her great-granddaughter, Charli Rose, who was born when the comedienne was 58 years old.