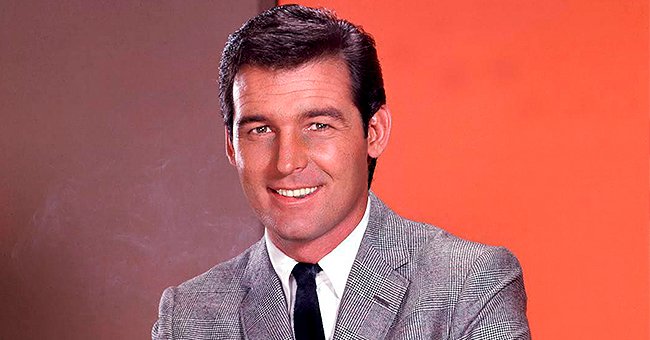 Getty Images
Brian Kelly's Final Years after Playing Widowed Dad Porter Ricks on 'Flipper'

Remember Porter Rick's from "Flipper?" The man behind the character is dead. Here's a recap of his final years.
If you're from the '60s, then you probably grew up watching "Flipper." "Flipper" was the name of a children's TV series back in the 1960s.
The series ran for 88 episodes, and it followed the adventures of Flipper, a tame bottlenose dolphin who belonged to Porter Ricks, Chief Warden at the fictional Coral Key Park and Marine Preserve.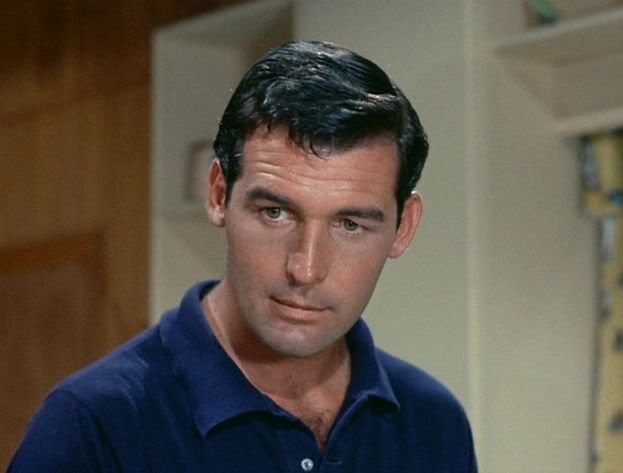 Brian Kelly acting as Porter Ricks on the set of "Flipper" | Photo: Wikimedia Commons
The lovable character, Porter Ricks, was played by late actor Brian Kelly. Brian Kelly was an actor and producer popularly known for his role as Porter Ricks in the TV series "Flipper." He was born in Detroit, Michigan, on February 14, 1931.
He was born to Harry F. Kelly, who would later serve as the state governor. During the Korean war, Brian joined the Marine Corps.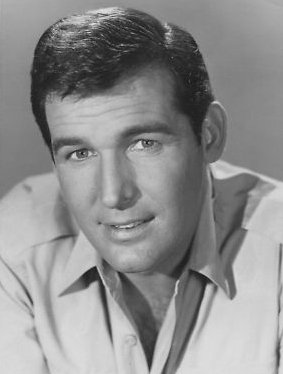 Late actor, Brian Kelly who played Porter Ricks in the series, "Flipper" in 1966. | Source: Wikimedia Commons.
Throughout his lifetime, Brian has married a total of 3 times.
Afterwards, he studied law at the University of Michigan. At the university, he took a shine to act and left his studies to make radio and television commercials in Detroit.
It was during one of his commercials he was spotted by a Hollywood talent scout who gave him his start in the movie industry. His first break came with the role he played as Brian in the police drama "21 Beacon Street," which premiered in 1959.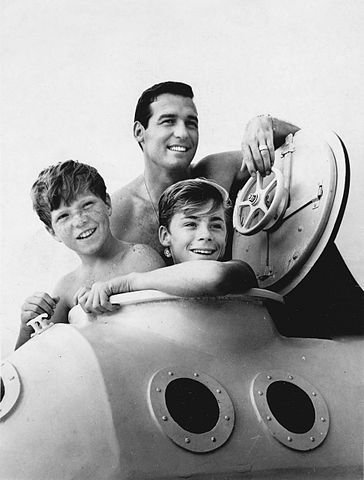 Brian Kelly, Luke Halpin and Tommy Norden promoting the television series Flipper. | Source: Wikimedia Commons.
Afterwards, he took up a role as a race car designer in the movie series, "Straightaway." The series aired between 1961 and 1962. Before he finally landed the role he is most popularly known for, Kelly made his feature film début in "Thunder Island."
He returned for "Around the World Under the Sea," an adventure movie that premiered in 1966. In the film, he played the role of one among a team of six scientists in an experimental submarine.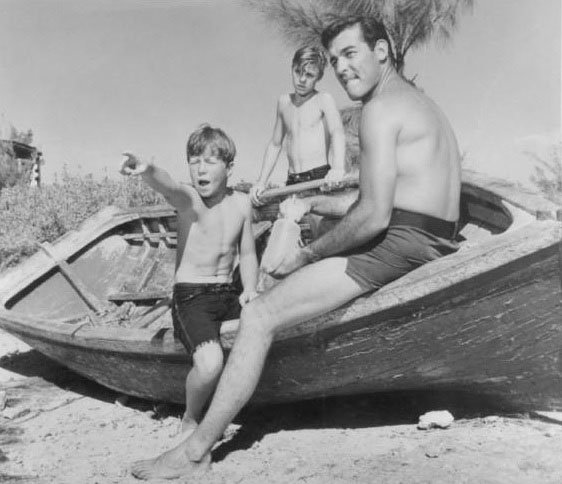 Tommy Norden, Luke Halpin, and Brian Kelly in "Flipper" in 1964. | Source: Wikimedia Commons.
He would later go on to appear in a ton of other hit movies such as "Bladerunner," "Around the world under the Sea," and "Flipper's New Adventures."
Throughout his lifetime, Brian has married a total of 3 times. In 1966, he married Laura Devon, with whom he had one son before the marriage was dissolved.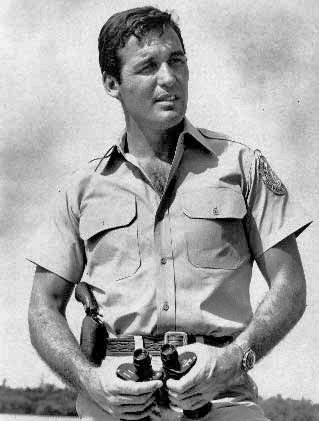 Brian Kelly in 1965. | Source: Wikimedia Commons.
In 1972, he married Valerie Ann Romero; they also had a daughter together before dissolving their marriage. Brian died in Voorhees, New Jersey, on February 12, 2005. Rest in peace, Brian!
Please fill in your e-mail so we can share with you our top stories!