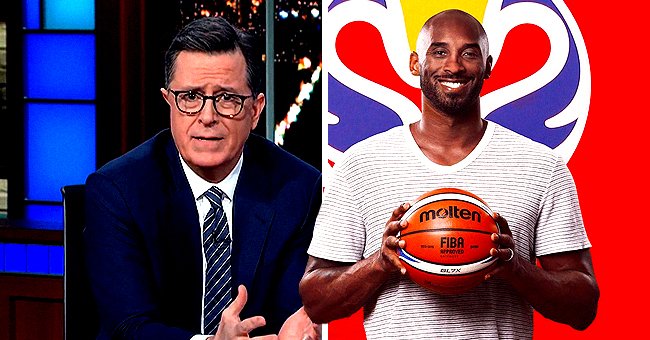 Instagram/kobebryant. | YouTube/The Late Show with Stephen Colbert.
Stephen Colbert Talks about Connection He Feels to Kobe Bryant's Family after Losing Dad & Brothers in a Plane Crash
Stephen Colbert lost his father and two brothers in a plane crash as a child. Even though he didn't know Kobe Bryant personally, Stephen's experience gave him a "strange connection" to the late basketball legend.
During Tuesday's episode of "The Late Show," Stephen Colbert brought up the tragic death of Kobe Bryant and his 13-year-old daughter Gianna.
It's their first episode the helicopter crashed, and the show's maestro Jon Batiste had just returned after attending the Grammys on Sunday.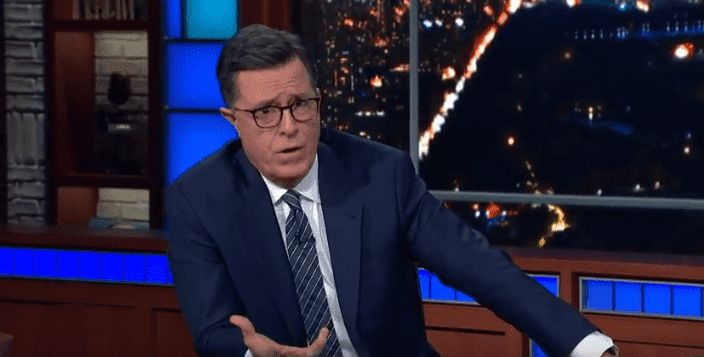 Stephen Colbert reflects on the death of Kobe Bryant during his show on January 28,2020. | Source: YouTube/ The Late Show with Stephen Colbert
THE CONNECTION
"I never got a chance to meet him, but I do feel a strange connection in this moment. One that I wouldn't wish on anybody," Stephen said to Jon.
Stephen went on to explain that as the youngest of eleven children at the age of ten, he lost his two brothers the closest to him in age, Paul and Peter, along with his father in a plane crash in 1974.
The crash happened during "heavy fog," just like it had been on Sunday, and Stephen recalled how the shock of losing those close to him took on a "nightmare quality."
A massive chunk of his life and the "center" of his love vanished without knowing what happened and therefore found Sunday's tragedy relatable.
THE ACCEPTANCE OF HIS LOSS
Despite the way Stephen lost close family members that day, he feels no anger, as he said during an interview with GQ in 2015:
"I'm mystified. But I'm not angry. I learned to love it. So that's why. Maybe, I don't know. It's that I love the thing that I most wish had not happened."
AIRPLANE VS. HELICOPTER
However, the two crashes had two significant differences pertaining to safety features. Stephen went on to explain that airplanes, unlike helicopters, all have flight recorders, otherwise known as "black boxes."
During a trip to New Zealand, Stephen met a helicopter pilot named Louisa "Choppy" Patterson, who reportedly told him the reason for helicopters going down is not always known.
Stephen said that it's "crazy" for helicopters not to have their "black box" equivalent because if the causes for the crasheS remain unknown, the helicopters can't be improved.
THE LACK OF SAFETY FEATURES
During an interview with CNN, National Transportation Safety Board member Jennifer Homendy said the helicopter wasn't equipped with warning and terrain awareness system, which gives the pilot information about the terrain.
According to Jennifer, the NTSB recommended that similar helicopters be updated with the safety feature back in 2004, after ten people died in a helicopter crash in Galveston, Texas.
Avian analyst Miles O'Brien told the outlet that "corporate helicopter aviation is built" on the Sikorsky helicopter, which is the same type as the one that crashed on Sunday. Miles called it a "workhorse" and added that the type of helicopter is "safe and capable."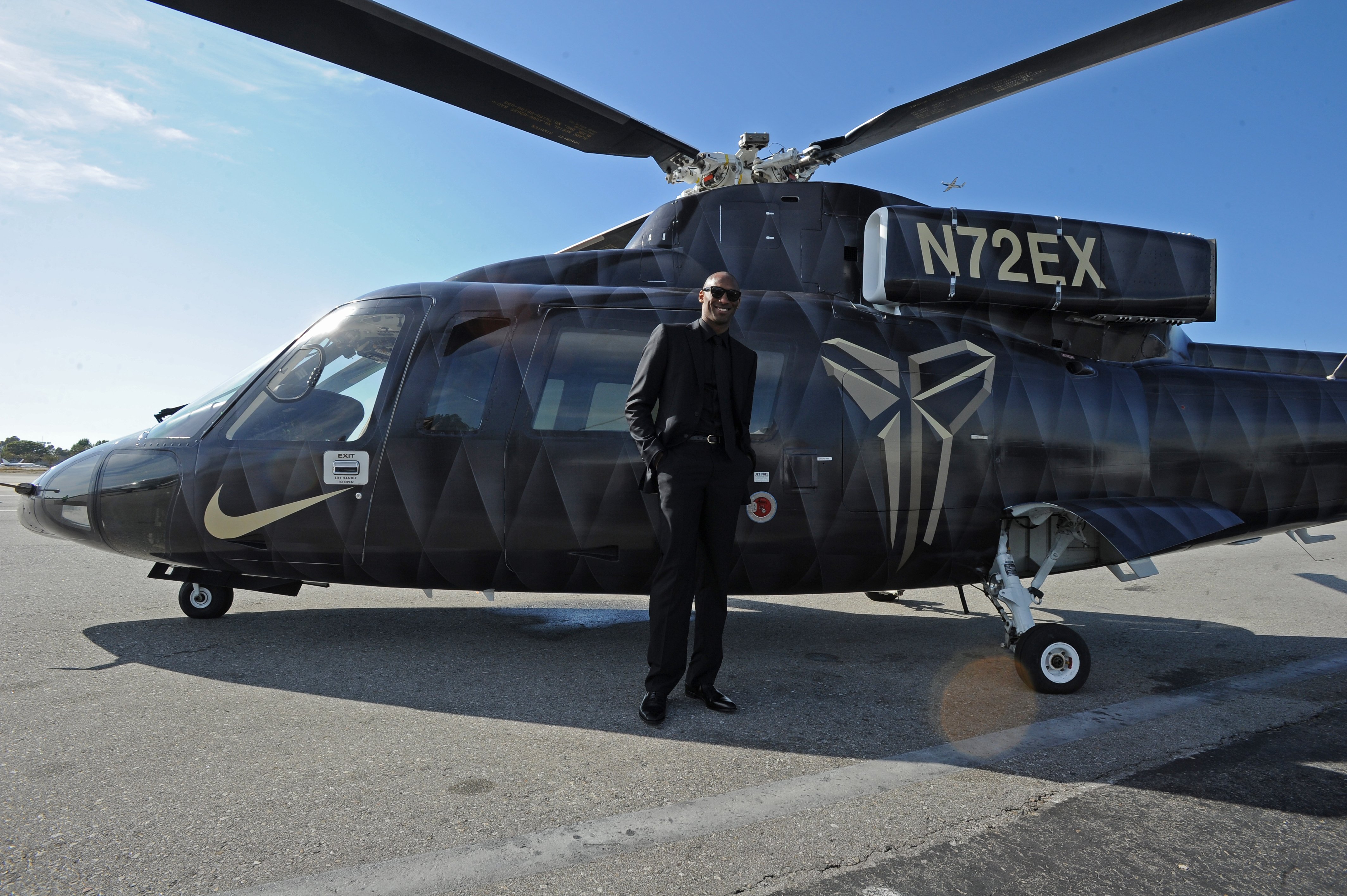 Kobe Bryant poses for a photo in front of the helicopter on April 13, 2016, at Staples Center in Los Angeles, California. | Source: Getty Images.
KOBE'S DEATH PREDICTED IN 2012
A Twitter user named Noso posted a tweet back in November 2012, where he said that the legendary NBA player Kobe Bryant will die in a helicopter crash.
The tweet resurfaced and Noso posted a tribute to the basketball player who became a "huge' part of his life. Noso's prediction, however, has netizens baffled.
Please fill in your e-mail so we can share with you our top stories!