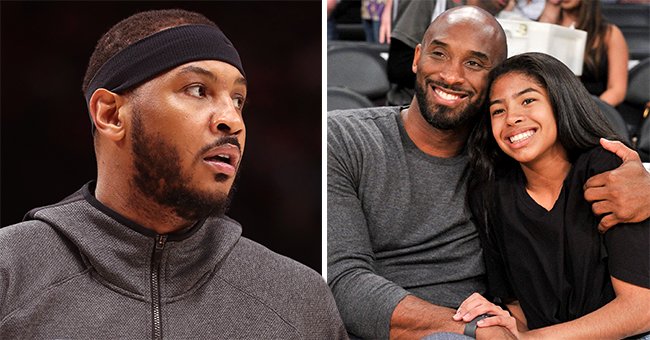 Getty Images
Carmelo Anthony Devotes Post to Late Kobe Bryant & Recalls Their Last Conversation about Gigi
Carmelo Anthony mourned the death of his friend and former colleague Kobe Bryant in an emotional post. The NBA player also recalled their final conversation, which, sadly, involved Kobe's daughter, Gigi, who died alongside her dad.
Emotions have been at an all-time high across the globe after news broke that Kobe and his teenage daughter perished in a helicopter crash. The pain hits hardest for people who interacted directly with them during their lifetime.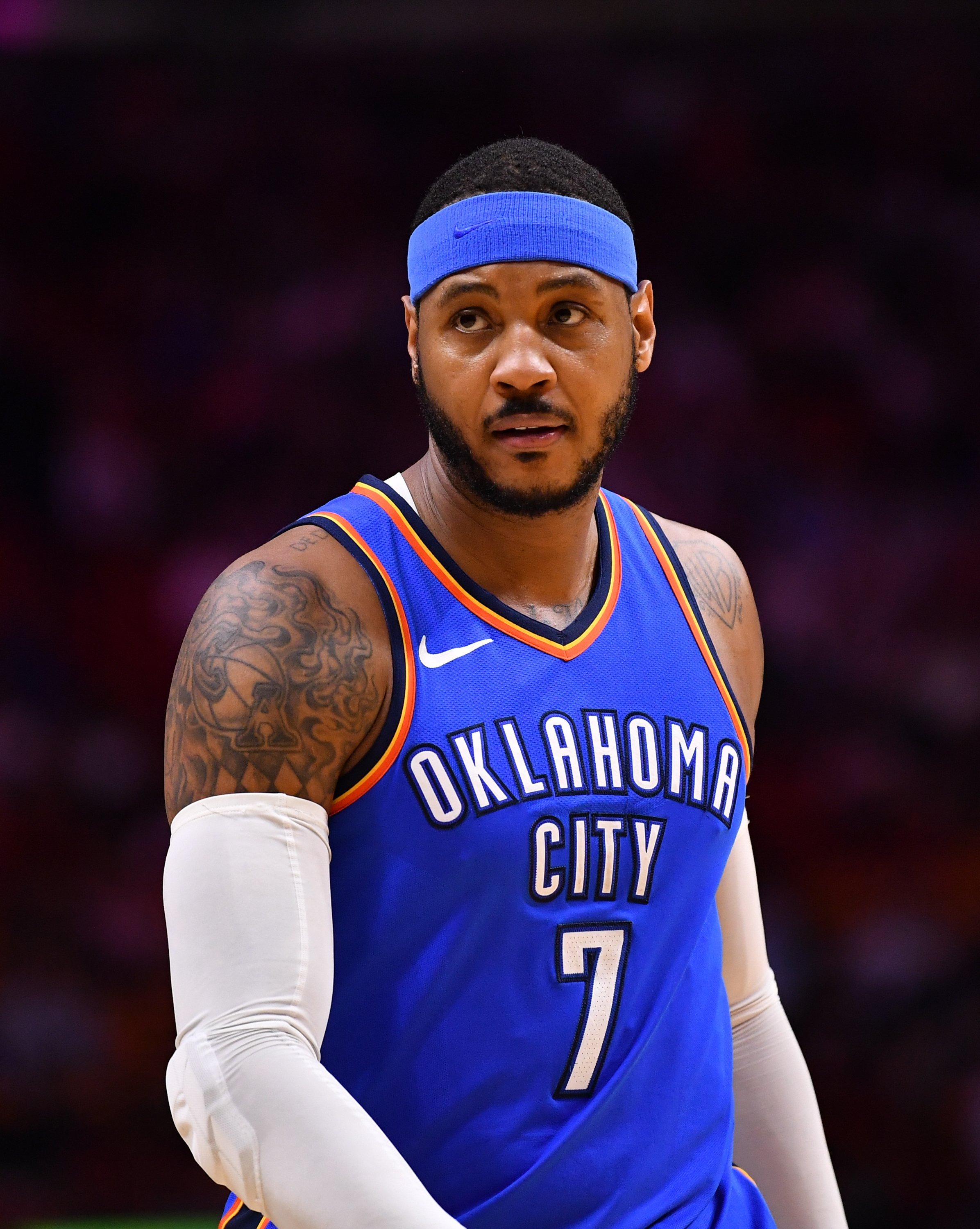 Carmelo Anthony during a game against the Miami Heat on April 9, 2018 in Florida | Photo: Getty Images
Carmelo, who per Hollywood Life played at the Olympics with Kobe, took to Instagram on Wednesday, admitting that he was at a loss for words. "I hate when I have so much to say, but I can't put any of it into words," he said.
The management of all the schools attended by the late teenagers provided psychologists on campus to help students
The Portland Trail Blazers forward posted a heartbreaking photo of he and Kobe sharing a hug after one of the many times they played against each other in the NBA. Carmelo, at the time, was with the Denver Nuggets.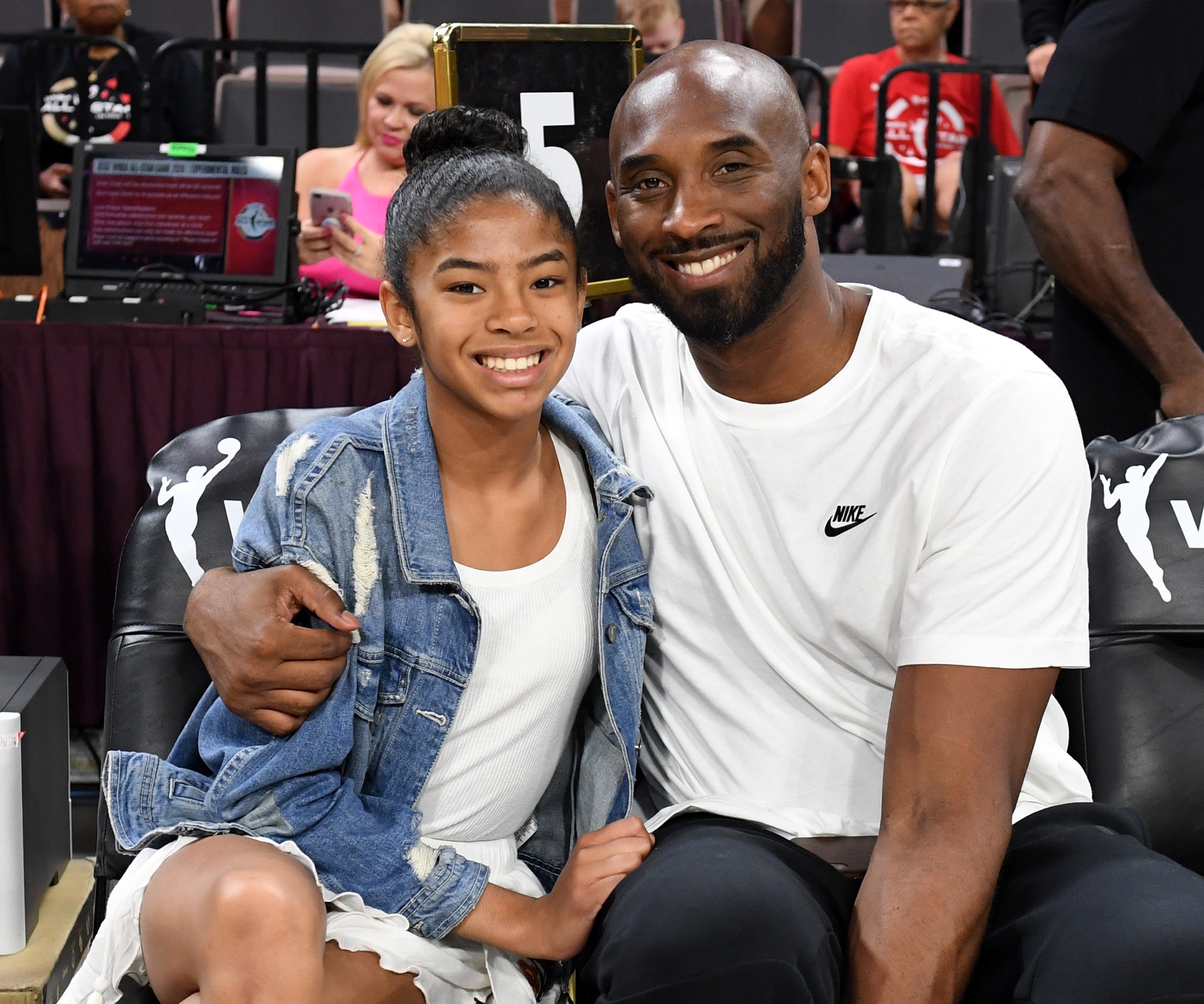 Gianna Bryant and Kobe Bryant at the WNBA All-Star Game 2019 on July 27, 2019 in Nevada | Photo: Getty Images
Recalling their last conversation which seems to have happened shortly before Kobe's death, Carmelo wrote:
"YOU just called me and told me you were coming to the game Friday and that you were proud of me and 'regardless of anything, stay true to myself and STAYME7O.' We were just laughing about how hard YOU was working GiGi and her teammates and I told YOU they need a day off."
Since his 2016 retirement, Kobe had been putting in work with Gigi's AAU basketball team, which he coached at his Mamba Sports Academy in Thousand Oaks. The 13-year-old was a rising basketball star who many predicted would continue her father's legacy.
Unfortunately, that would never be a reality after father and daughter, alongside seven other people, died in a helicopter crash on Sunday in Calabasas, California. Ironically, the group had been headed to Kobe's academy for a game.
Carmelo went on to question why Kobe, at 41, had to die with his daughter, concluding that the tragedy would never make sense. "There are moments in life when there's simply NO words to describe the pain within. This is one of them," he wrote.
Carmelo, 35, concluded his tribute by promising that Kobe's legacy would never die and that the friendship they shared will never be forgotten. "I know YOU will be near, Even if I don't see YOU," he finished.
Kobe and Gigi's sparked a wave of mourning that went beyond the sports universe. The circumstances of the tragedy are even more devastating as two more 13-year-olds died with their parents in the crash. A female basketball coach and the pilot were the others.
According to the Daily Pilot, the management of all the schools attended by the late teenagers provided psychologists on campus to help students deal with the tragic loss of their friends.
Kobe leaves behind a wife, Vanessa Bryant, and three daughters, Natalia, 17, Gianna, three, and seven-month-old Capri. Vanessa is said to be completely shocked and feeling numb towards everything at the moment.
The newly-widowed mom has, however, released her first public statement since the incident. She confirmed their family was "completely devastated" and called Kobe and Gigi "beautiful blessings taken from us too soon."
Please fill in your e-mail so we can share with you our top stories!