Jason Aldean Reveals Daughter Keeley Is into Music & Can Already Play the Guitar
Jason Aldean, 42-years-old, was recently promoting his Corona Light partnership for the summer leg of his 2020 "We Back Tour" where he opened up about his children loving music.
The country singer spoke about his oldest daughter, Keeley, 16-years-old, and revealed that she was following in his footsteps. He shared: "My oldest daughter started playing guitar a couple of years ago."
Aldean also revealed that his older children were now only realizing how big his career has been over the years. According to the country star, Keeley was now "getting the music bug."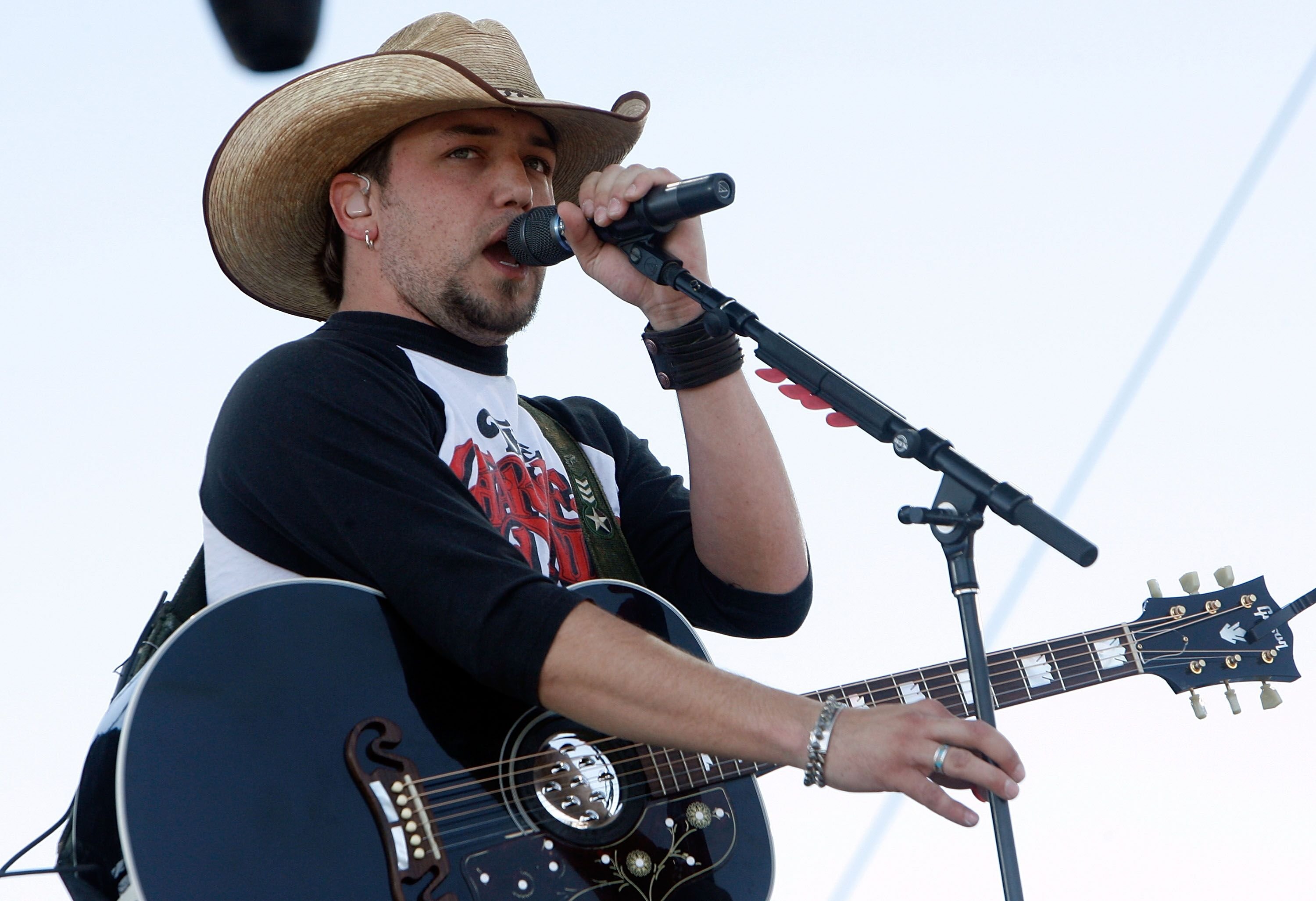 Aldean's four children
The teenager was born in 2003 and is shared with Aldean's ex-wife, Jessica Ussery. Her younger sister, Kendyl, 12-years-old, was born four years later.
The Grammy Award nominee is now married to Brittany Kerr, 31-years-old, who was an "American Idol" alum. In December 2017, she gave birth to son Memphis and daughter Navy came along in February 2019.
"I hope they think I'm cool"
The Tennessee native also shared that Memphis was already "starting to figure out" what he does for a living. Aldean added: "He knows it's me. … I hope they think I'm cool. I don't know."
Navy is more interested in Mickey Mouse
The "You Make It Easy" musician revealed that the boy enjoyed playing with Alexa in their home and was more into Mickey Mouse at the moment. Navy, on the other hand, was working on learning how to walk and couldn't quite understand her father's fame.
His lastborn is learning to walk
Her father noted that she'd taken a few steps recently and was getting closer and closer to the point when she could walk. The little toddler now has two "two and a half teeth."
Navy is already teething
Two of the teeth are at the bottom while one appeared on the top. Aldean shared that he didn't just take his children on tour but let his wife decide on that.
Aldean's "American Currents" exhibition
Another great achievement that the singer's children probably don't understand is him being chosen for the "American Currents: State of the Music" exhibit. The exhibition will be held at the Country Music Hall of Fame.
The summer leg of Aldean's 2020 "We Back Tour" will start off on Thursday, July 23, 2020.