Meek Mill Slams Music Companies for Alleged Exploitative Contracts with Young Black Artists
Meek Mill calls out the music industry for using record labels as a way to steal from young black artists. This is the second time the rapper is calling out record companies for offering "slave deals." 
In December 2019, Meek Mill slammed record companies for offering black kids from underdeveloped communities "slave deals," or unfair contracts that are in no way beneficial to the artists. 
Acknowledging this sad fact to be true, Meek Mill spoke out about the issue once again, offering young artists assistance if they are in the situation he described.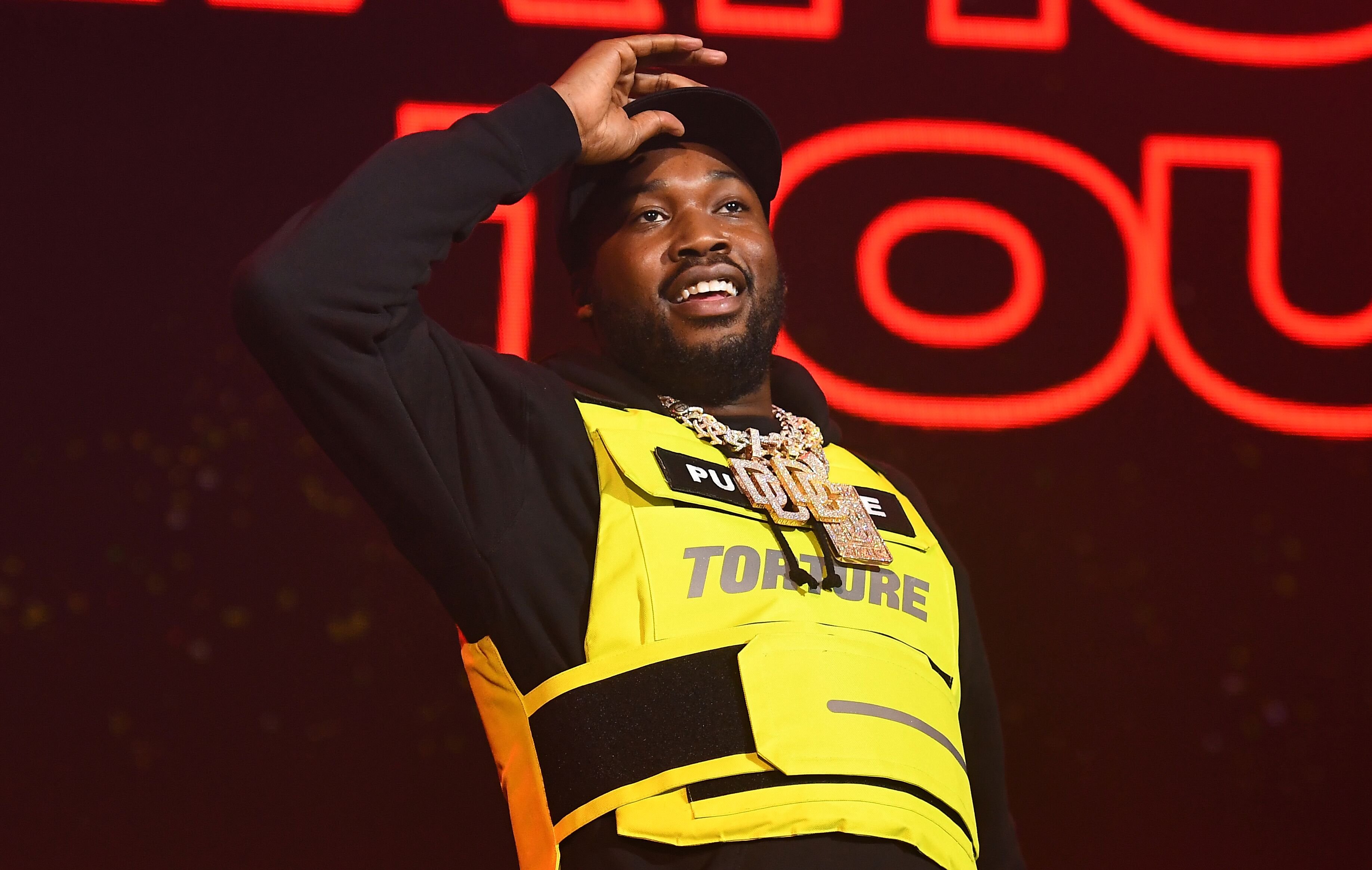 HELPING THE YOUTH
Years back, he started the DreamChasers label which aims to provide music contracts to the youth. In July 2019, he decided to relaunch the label with Jay-Z's company, Roc Nation. 
As part of his role, he is responsible for hiring staff to sign promising artists and build a recording studio for them to produce music. Now, he puts his previous tweet to action.
"What about major companies taking kids from the ghetto and got them signing they lives away for a bit of money? We taking control of that 2020 and exposing the people offering these slave deals!"
Wassup with all these DIFFERENT RACE men got all these young black kids in slave contracts in the music business? Come get wit us you need help fixing ya situation #DC X #ROCNATION it's literally stealing now we found something we can get rich off!

— Meek Mill (@MeekMill) January 28, 2020
TAKING CARE OF HIMSELF
Meek Mill's ability to help other people stems from his capacity to take care of himself first. He's been in-and-out of legal trouble for multiple reasons, but recently, he was taken off the hook of a wrongful death lawsuit. 
Jacquan Graves was killed during a Meek Mill concert in Connecticut, and his family proceeded to press charges. However, after realizing Mill was unarmed at the time, he was ultimately excluded from it. 
DROPPED LAWSUITS AGAINST HIM
According to the rapper, he should not be liable for third parties in his concert, especially since it occurred outside of it. 
Aside from the Graves family, Mill also faces a lawsuit from two other families resulting from the shootout. Mill and his legal team have been successful in throwing out two of the three wrongful death lawsuits slammed against him, and he currently only needs to face just one more. 
THE TRAGIC INCIDENT
The tragic incident took place in December 2016 at the Toyota Oakdale Wallingford, Connecticut. Soon after he finished performing, gunshots began ringing in the air. In the end, 31-year-old Travis Ward and 21-year-old Jacquan Graves were pronounced dead. 
23-year-old Kyle Hampton and 33-year-old Tivon Edwards were arrested for the car park killings, charged with first-degree manslaughter among many others.