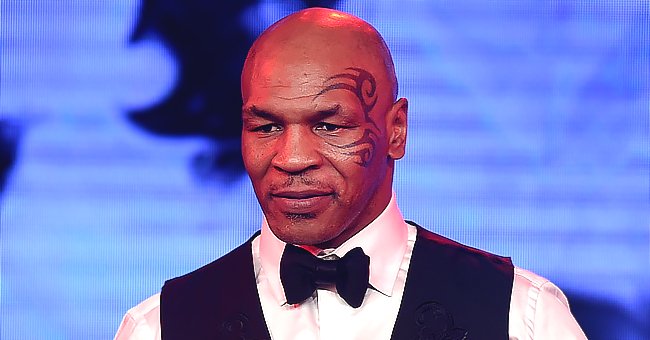 Getty Images
Mike Tyson's Daughter Exodus Passed Away at the Age of 4 in a Tragic Accident
Mike Tyson lost his 4-year-old daughter to a tragic accident, and he took inspiration from it to turn his life around and better himself.
No parent should have to bury a child, as the pain that comes with it is often immeasurable. Mike Tyson knows that pain, as he had to bury his 4-year-old daughter, Exodus.
The retired boxer lost his little girl to a tragic accident on a treadmill in May 2009 at his Phoenix home.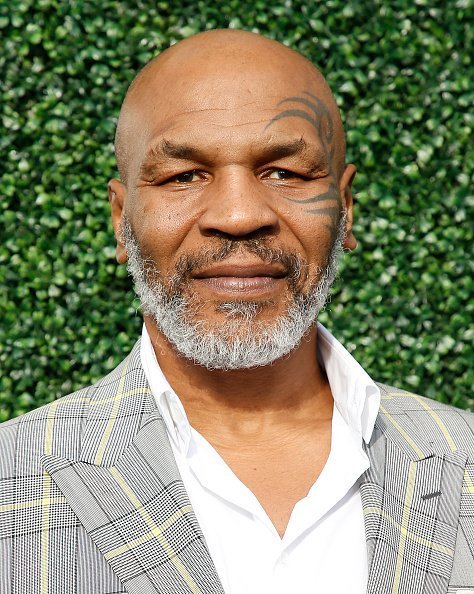 Mike Tyson at the USTA 19th Annual Opening Night Gala Blue Carpet at USTA Billie Jean King National Tennis Center on August 26, 2019 | Photo:Getty Images
After the incident, Exodus was placed on life support but never regained consciousness. No one knew how the accident which took the young girl's life occurred, but police investigator, Andy Hill, speculated that she must have slipped.
The little girl's 7-year-old brother found her and called their mother, who was cleaning in another part of the house, and she immediately placed a call to 911.
Tyson was in Las Vegas at the time and had to return to Phoenix when he heard the news. At the time, he was battling alcohol and drug addiction and was not his best self when he arrived at the hospital.
The New York native's career was plagued with different forms of scandals.
The former Heavyweight Champion would later recall that day during an appearance on "The Ellen DeGeneres Show" as the lowest point of his life. He said that there wasn't much he could do, and it made him feel unworthy.
Tyson was also ashamed because while his daughter was fighting for her life, he was dealing with a hangover. But seeing how other parents handled their loss with dignity made him decide,
"I didn't want to become the psycho parent."
Exodus' death made the retired boxer decide to turn his life around, which he did. The former boxer has been sober since then, and he once told Oprah that had he not gotten clean, he probably would have died.
Tyson became famous for his boxing prowess. Throughout his career, he fought in 48 championships, recorded 45 wins, getting 15 through knockout, and suffering only three defeats.
The New York native's career was plagued with different forms of scandals. He had several arrests, assault charges and got convicted of rape in '92.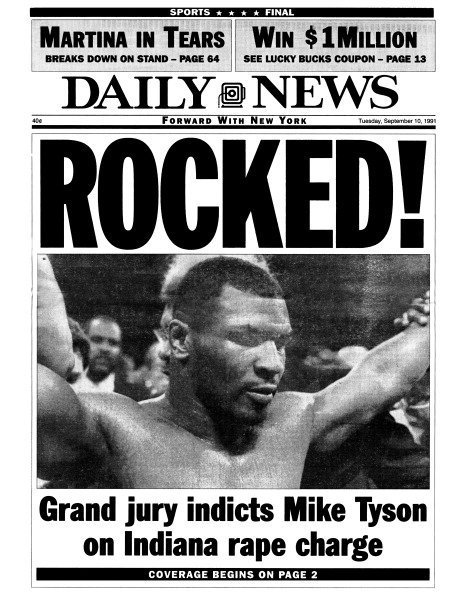 A daily news paper showing : ROCKED! Grand jury indicts Mike Tyson on Indiana rape charge.| Photo:Getty Images
Tyson's life is different now, and he is in a much better place. He is happily married, staying sober, and living each day with gratitude.
Please fill in your e-mail so we can share with you our top stories!