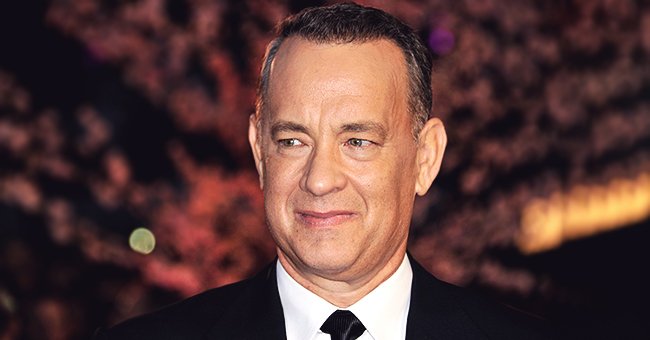 Getty Images
Tom Hanks from 'A Beautiful Day in the Neighborhood' Recalled Friends Who Impacted His Life When He Was Starting Out
Tom Hanks boasts an impressive acting career, but even he had to start somewhere. A household name because of his talents, Tom recalled the two men who changed the course of his life with their friendship.
During his first season with the Great Lakes Shakespeare Festival in Cleveland in 1977, Tom Hanks landed a spot in his first production.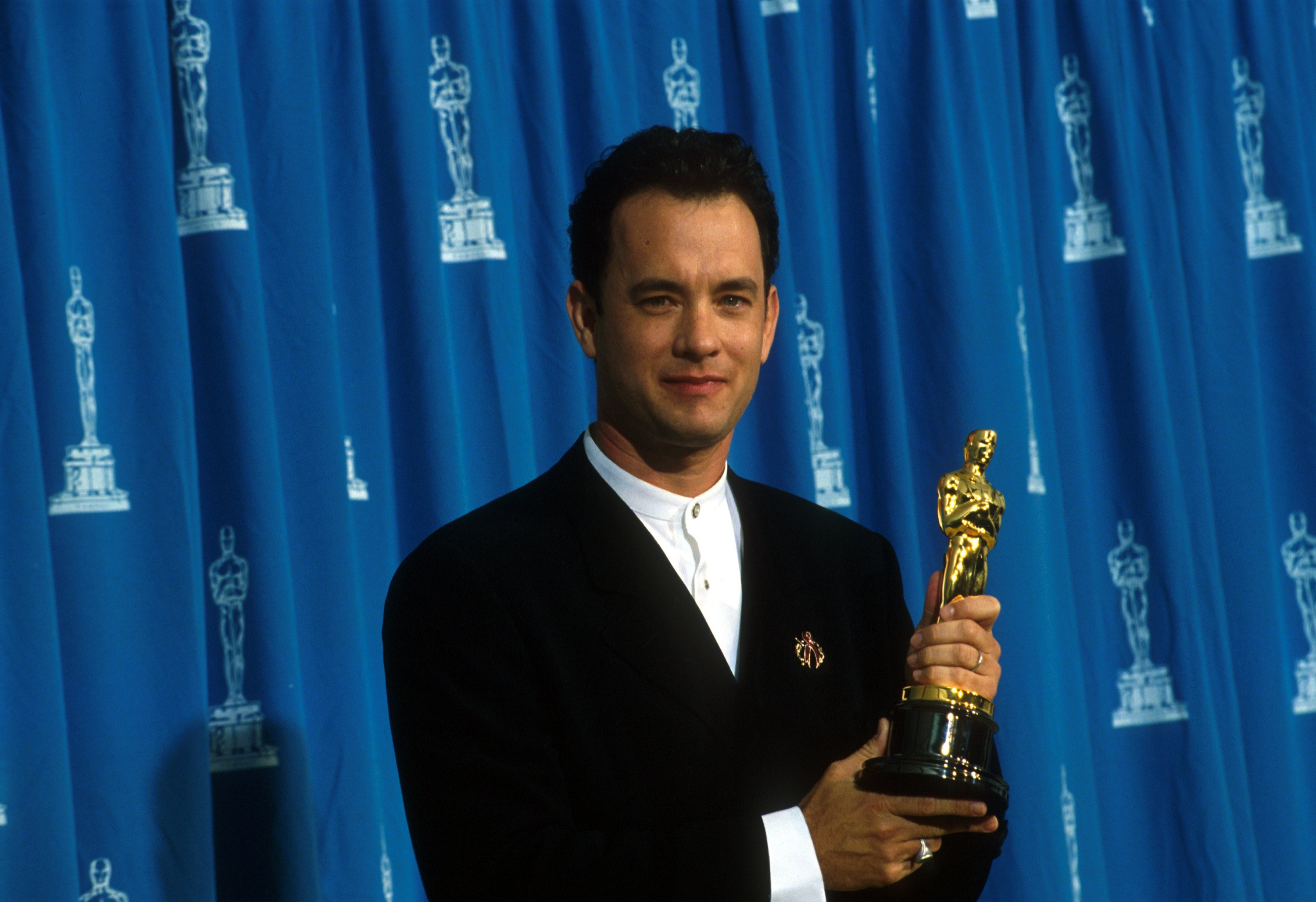 Actor Tom Hanks receives his Oscar at the Academy Awards in Los Angeles, CA., March 29, 1995. | Source: Getty Images.
A SHAKESPEAREAN START
Being cast as the servant Reynaldo in "Hamlet," Tom had a single short scene during the whole play, but it also had him wave a sword, carry torches, and marching in shadow as a soldier.
A frustrating time for Tom, as he tried to get his acting career off the ground, but the antics from two members of the professional company, MichaelJohn McGann and George Maguire, saw to plenty moments of laughter.
George played Guildenstern, while MichaelJohn was the Player King, and the pair didn't hesitate in sharing their joy for life and passion for their profession with those around them.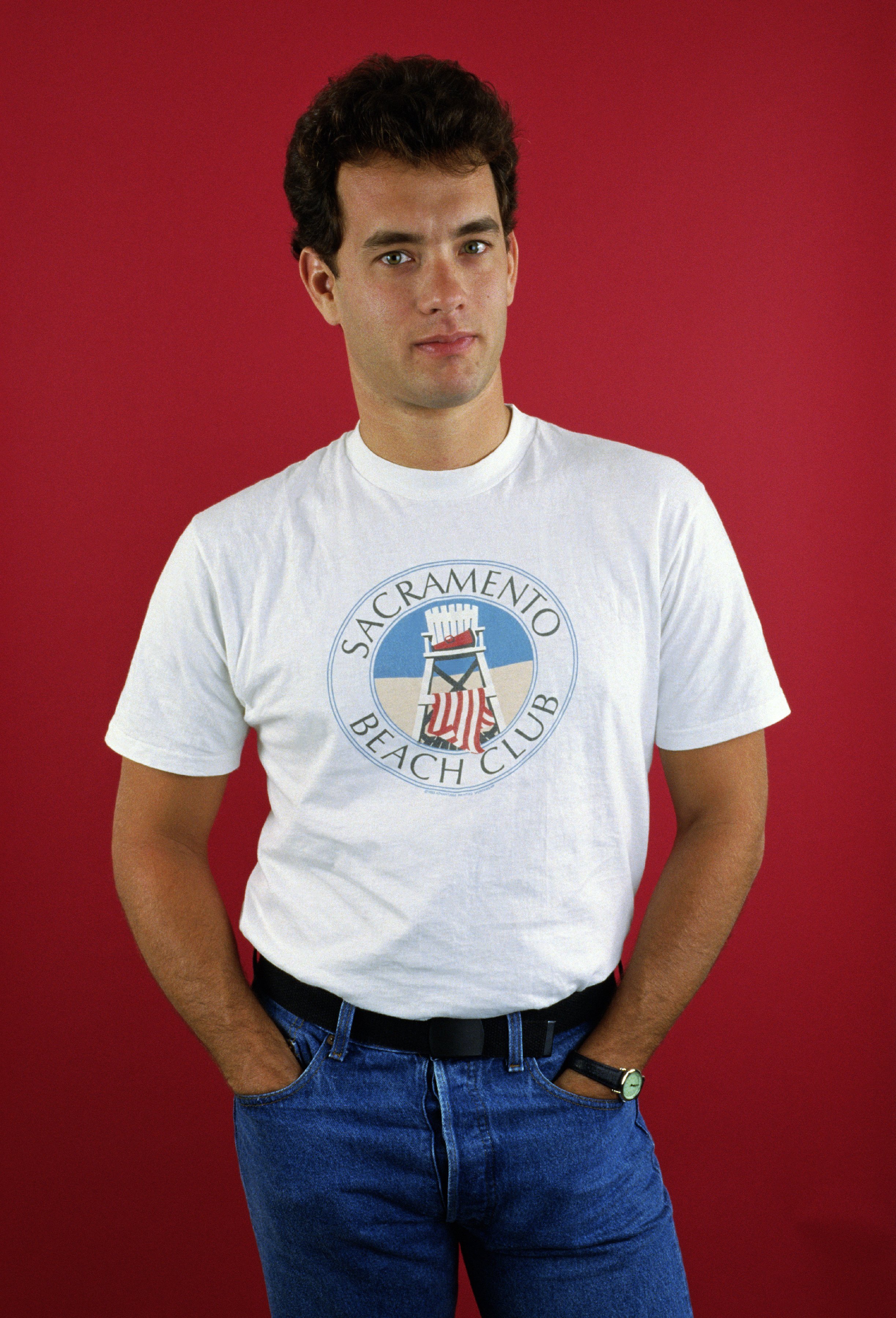 Tom Hanks poses during a 1986 West Hollywood, California studio portrait session to promote his newest movie "The Money Pit." | Source: Getty Images.
THE START OF A SPECIAL FRIENDSHIP
Tom had great admiration for the pair. He looked up to them, and they became the embodiment of what he aspired towards as a person, as Tom wrote:
"They were the professionals I admired, examples of the kind of actor I wanted to be — and the kind of human being I hoped to become."
Before getting the job with the company in Cleveland, Tom had never been outside of California. So when he found himself to be an unemployed actor towards the end of 1978, Tom wanted to go where he could hone his acting skills and find more opportunities.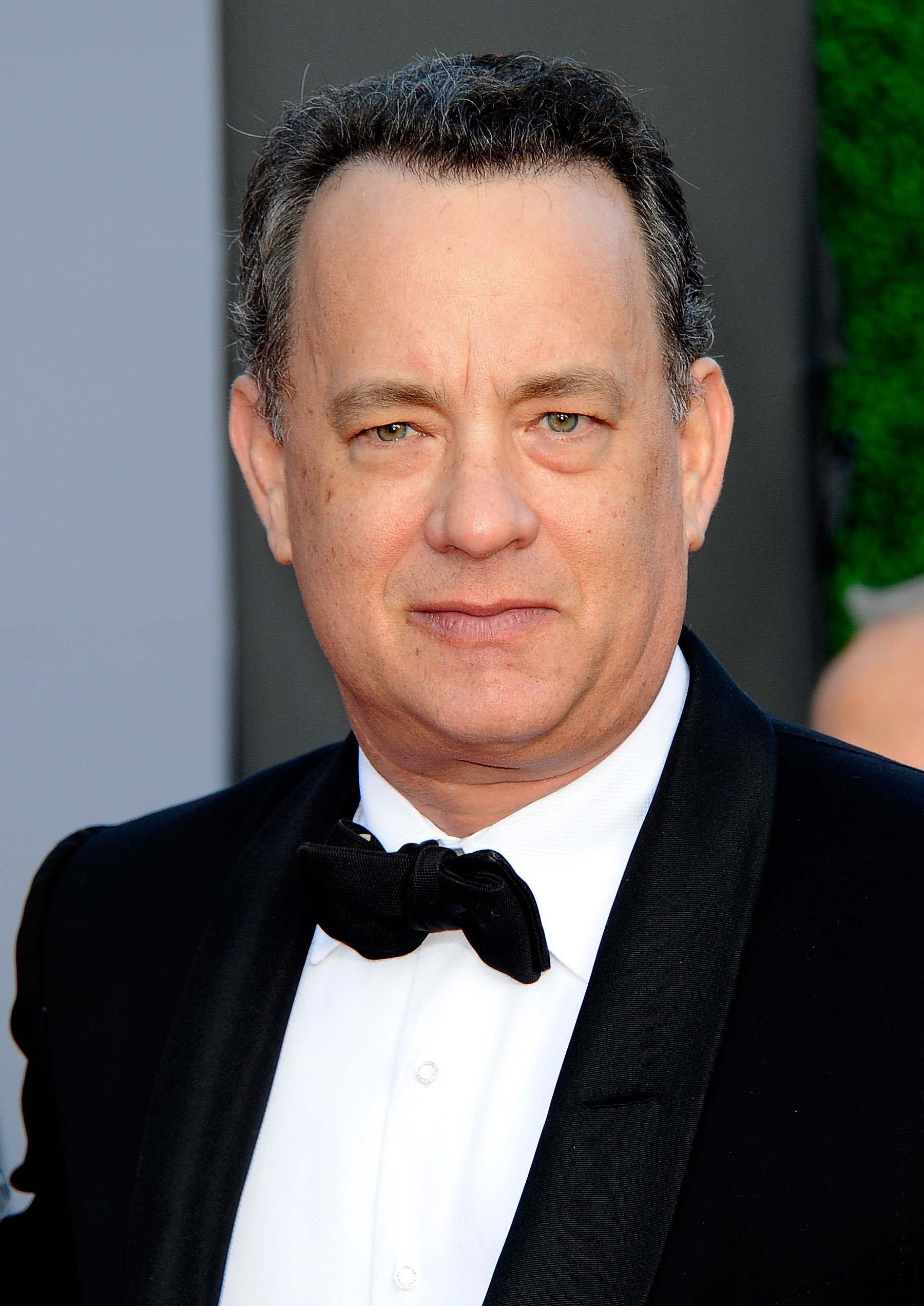 Tom Hanks arrives at the BAFTA Brits To Watch event held at the Belasco Theatre on July 9, 2011, in Los Angeles, California. | Source: Getty Images.
MichaelJohn and George had gone to New York, and they advised Tom to do the same. With nothing but a freshly printed Actors' Equity union card in his wallet, Tom took the plunge.
A FRIEND IN NEED IS A FRIEND INDEED
In what Tom described as "too many weeks," he slept on the couch of an apartment MichaelJohn shared with a playwright.
MichaelJohn typed up a resume for Tom on his "battleship of a Royal typewriter," and cosigned Tom's lease when he could finally afford his first and "horridly dark and busted-up" apartment.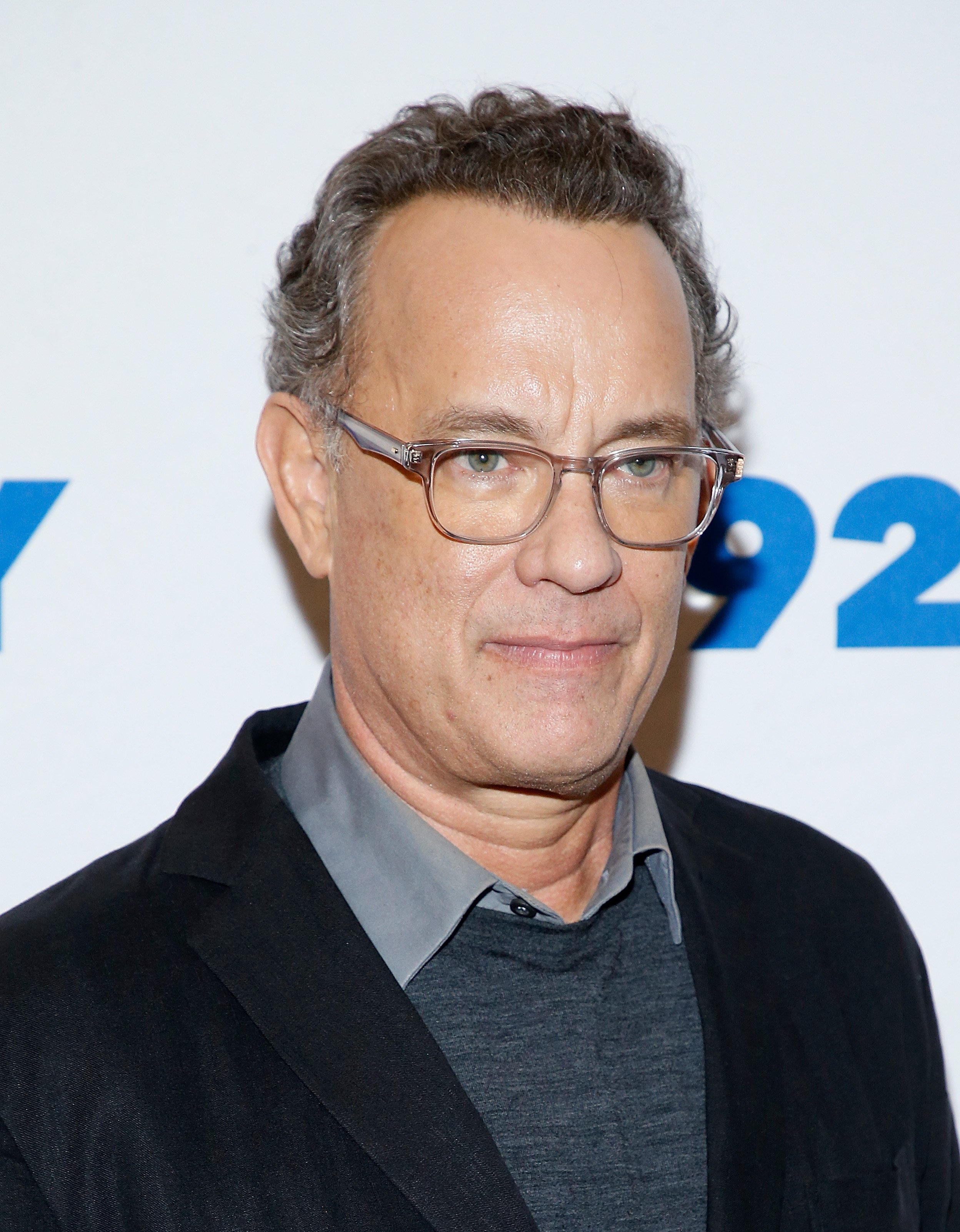 Tom Hanks poses before a conversation with Gayle King at 92nd Street Y on November 1, 2018, in New York City. | Source: Getty Images.
With no money to spare for anything inside the apartment, George helped Tom out with some chairs, a table, and gave him his old portable black-and-white television.
New York winters was a jolting experience for Tom. Not used to the cold and with an unprepared wardrobe, George gave Tom a jacket.
THE REALIZATION
To help Tom find his feet, MichaelJohn showed him the ropes of the Actors' Equity lounge. The sun started to rise on Tom's career horizon, and the moment came when he did his taxes for the first time, that Tom felt nothing but gratitude for the help he received.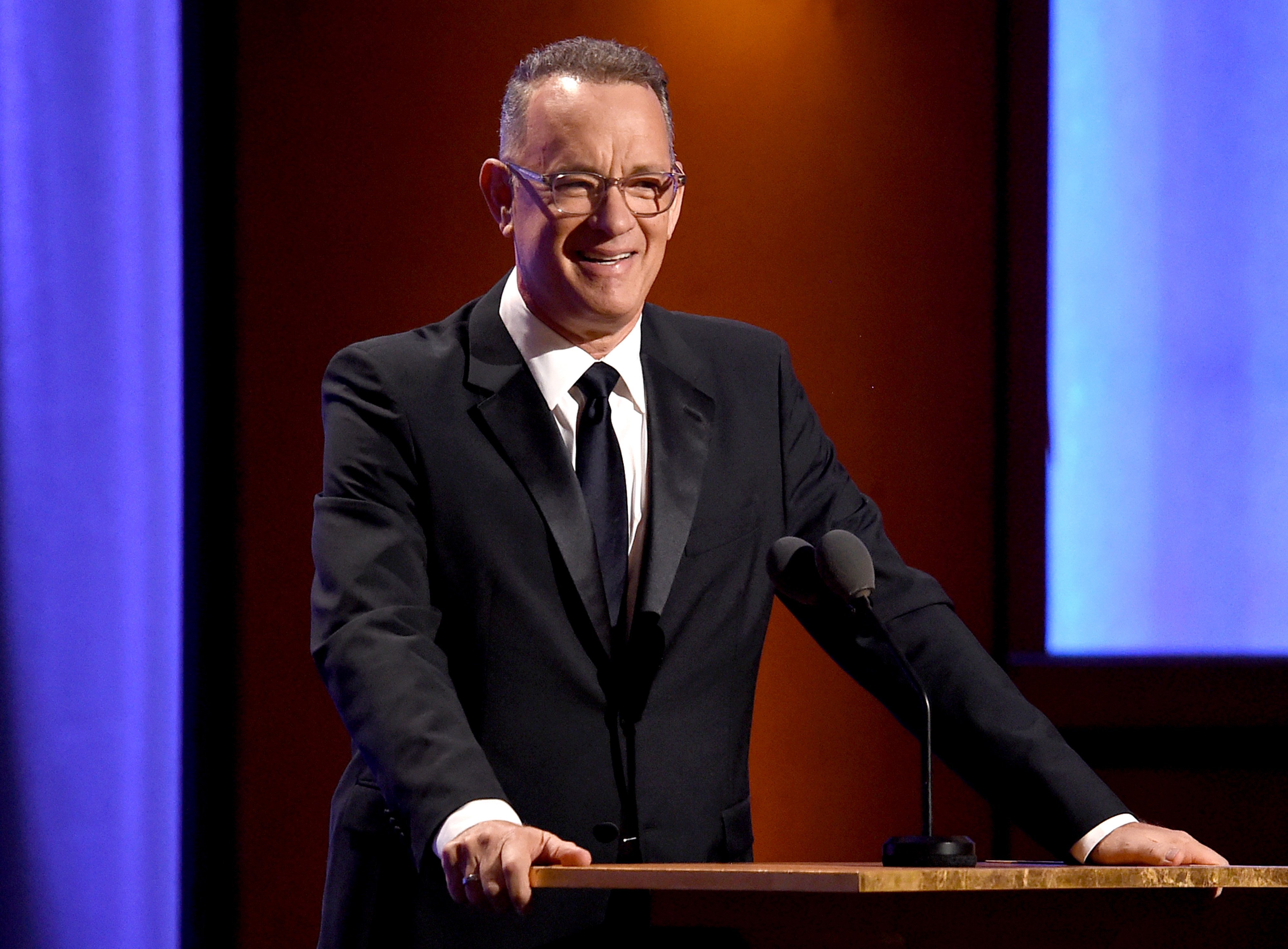 Tom Hanks speaks onstage during the Academy of Motion Picture Arts and Sciences' 10th annual Governors Awards on November 18, 2018, in Hollywood, California. | Source: Getty Images.
He had joined MichaelJohn and George at his apartment one day so the three of them could do their taxes together, something Tom had never done before.
The pair showed Tom how to file his tax returns to get a refund from the IRS, and for the first time in his adult life, Tom was solvent and added:
"I thought I had won the lottery. And I had. They were, and are, my friends. You would not be reading these words otherwise."
A few years later, Tom found another lifelong relationship with Rita Wilson, who he married in 1988.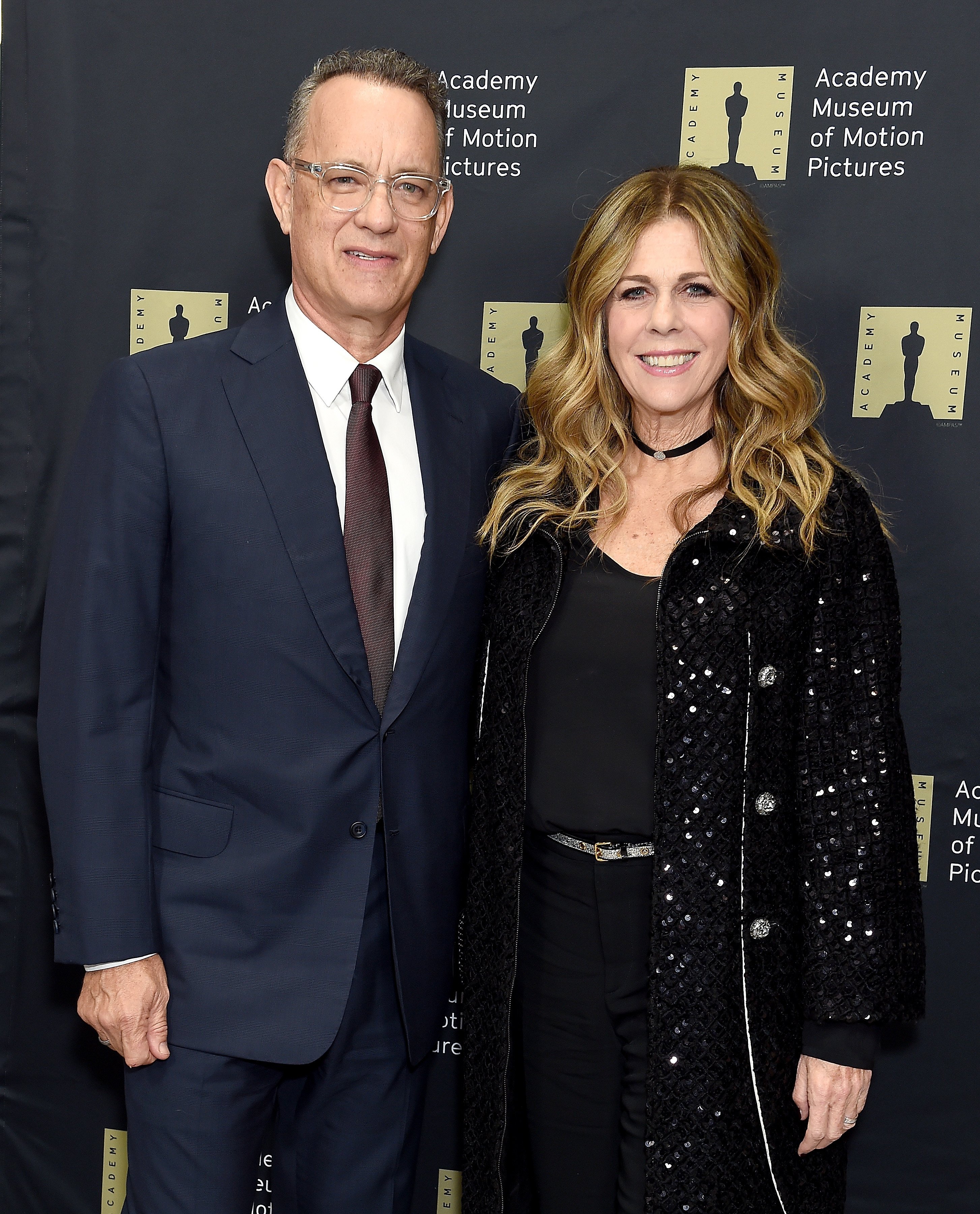 om Hanks and Rita Wilson attend The Academy Museum Of Motion Pictures Unveiling of the Fully Restored Saban Building at Petersen Automotive Museum on December 4, 2018, in Los Angeles, California. | Source: Getty Images.
THE MORE THE MERRIER
Since then, the couple became friends with several A-list celebrities, including Stephen Spielberg, George Clooney, Oprah, Goldie Hawn & Kurt Russell, and Sally Field, among others.
As Tom's demand as an actor grew, he had to pass up on opportunities from time to time. One such occasion was a role in the popular sitcom "Friends."
The role went to Freddie Prinze Jr., and the actor shared during an interview that he got offered the part of "Manny" after Tom Hanks couldn't make it back on time from working on a film.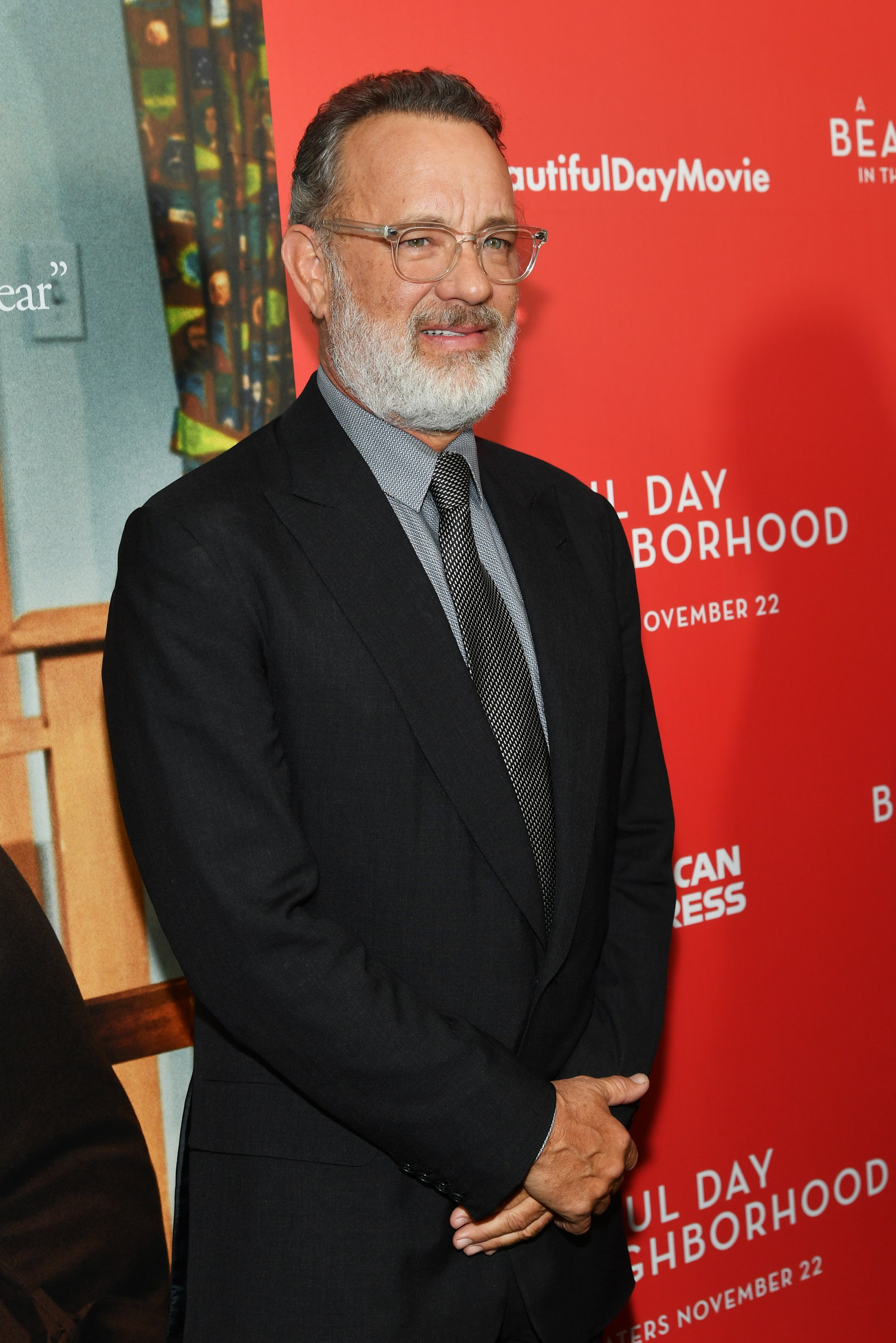 Tom Hanks attends "A Beautiful Day In The Neighborhood" New York Screening at Henry R. Luce Auditorium at Brookfield Place on November 17, 2019, in New York City. | Source: Getty Images.
The 63-year-old actor recently took on the iconic role of Fred Rogers in the film "A Beautiful Day in the Neighborhood" and received praise for his top-notch performance in the movie, which also did well at the box office.
However, the shooting of the movie had its ups and downs, as Tom shared that the opening took 27 tries before they got it just right.
Please fill in your e-mail so we can share with you our top stories!