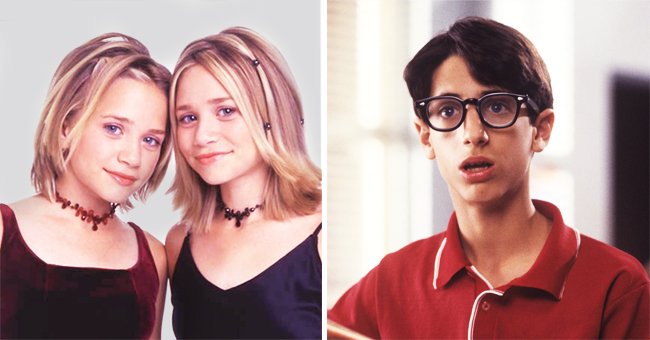 Getty Images
Child Stars Who Chose Different Career Path after They Grew Up

Some of Hollywood's former child stars could have been A-lister celebrities by now, had they not quit and escaped the life full of gossip and no privacy.
While some child stars went on to become famous in the industry, others had fallen into the trap of the dark side of Hollywood -- addiction and all.
However, there are those who chose to take a different career path and excel in their own fields, escaping the paparazzi filled lifestyle. Here are a few young celebrities who didn't pursue acting.
MARA WILSON
One of the most successful child actresses of her generation, Mara Wilson, had a few notable films that became cult classics.
In the '90s, Wilson became a familiar face on screen, starring in "A Simple Wish" (1999), "Matilda" 1996, "Miracle on 34th Street" (1994), and "Mrs. Doubtfire" (1993).
Wilson left the industry to her pursue a career in writing and attended New York University's Tisch School of the Arts.
She has since written the book "Where Am I Now? True Stories of Girlhood and Accidental Fame" and has articles on several websites, including her blog that reads:
"Here is something no real celebrity will ever tell you: film acting is not very fun."
Wilson, now in her mid-20s, has no plans of returning to the Hollywood scene and instead works for a non-profit education group called Publicolor.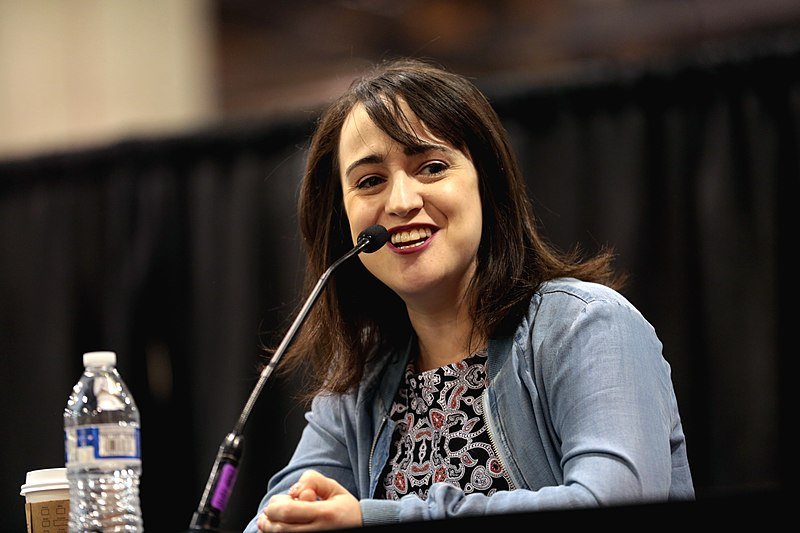 Mara Wilson speaking with attendees at the 2017 Phoenix Comicon Fan Fest. | Source: Wikimedia Commons
KARYN PARSONS
For six years, Kary Parsons became a familiar face on television, playing the role of Hilary Banks on "The Fresh Prince of Bel-Air." In 1995, she appeared in "Major Payne," followed by "The Ladies Man" five years after.
She has since stepped out of the spotlight to focus on raising her two children with director Alexandre Rockwell. Parsons also contributed to the educational DVD series "Sweet Blackberry."
ARIANA RICHARDS
Still keeping her artistic and creative side, Ariana Richards pursued a career in painting and has since won several awards.
Her final on-screen appearance was in "The Lost World: Jurassic Park" in 1997, reprising her role from the 1993 original "Jurassic Park. In 1990, she also starred as Carol Wetherby in "Prancer."
ANDREA BARBER
Andrea Barber made it big in the '80s and early '90s, starring as Carry Brady on "Days of Our Lives" and Kimmy Gibbler on "Full House," both of which made years-long run on television.
Currently, in her late 30s, Barber spends her days taking care of her family, including her husband and two kids, and working after obtaining an English degree from Whittier College and an M.A. in women's studies from the University of York.
PETER OSTRUM
After playing Charlie Buckett in the first "Willy Wonka and the Chocolate Factory" film, Peter Ostrum achieved his dream of becoming a veterinarian. He is also a partner of Dairy Health and Management Services.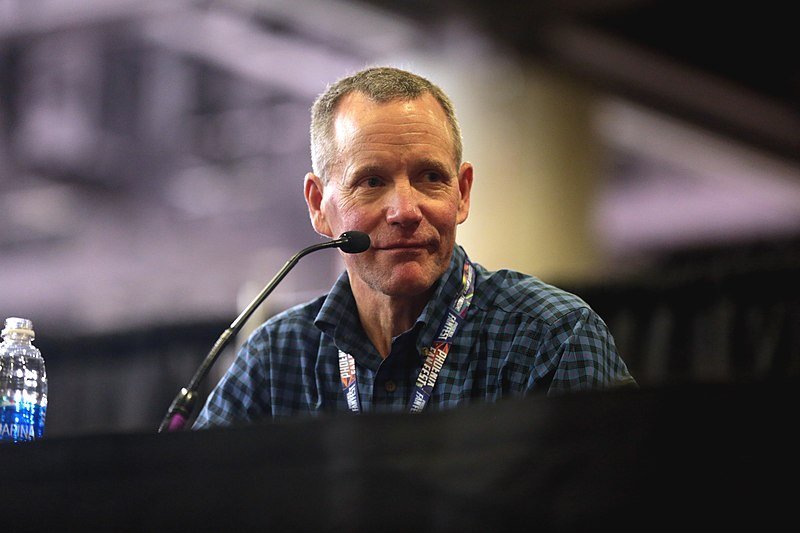 Peter Ostrum of "Willy Wonka & the Chocolate Factory" speaking with attendees at the 2017 Phoenix Comicon Fan Fest. | Source: Wikimedia Commons
SHIRLEY TEMPLE
After becoming a child star, Shirley Temple took a completely different path from her other colleagues. She grew an interest in politics and ran for Congress in 1967.
She later became the United States Ambassador for Czechoslovakia before becoming a member of Disney, Bank of America, and the United Nations' board of directors. Unfortunately, she died in 2014.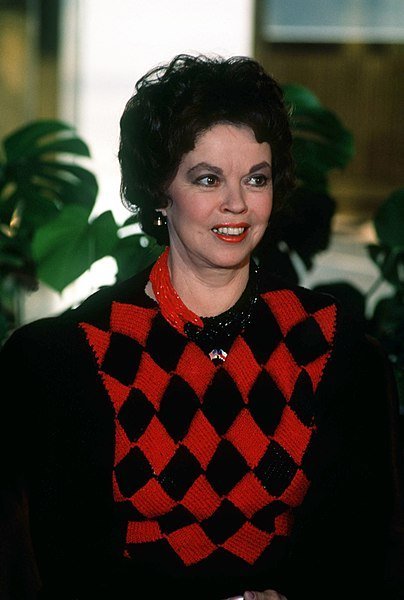 Shirley Temple Black in Prague in 1990, Czechoslovakia. | Source: Wikimedia Commons
JOSH SAVIANO
Among the child stars who left the industry, Josh Saviano was among those who took a serious and more difficult path to obtain a law degree.
After taking on a significant role in "The Wonder Years" as Paul Joshua Pfeiffer for five years and starring in the film "Camp Cucamonga" as Max Plotkin, he studied worked as an attorney in New York.
LISA JAKUB
At the age of 22, Lisa Jakub quit her career as an actress and attended college. In recent years, the child star has been writing, including a post on a blog which reads:
"There must be more to life than premieres and pretending to be other people."
Jakob's most notable roles were in "Mrs. Doubtfire" as Lydie, "Marine" as Sandra, and "Independence Day" as Alicia Casse.
MARY-KATE AND ASHLEY OLSEN
Almost every millennial knows twins Mary-Kate and Ashley Olsen for their several films, including "Full House" and "New York Minute," among many others.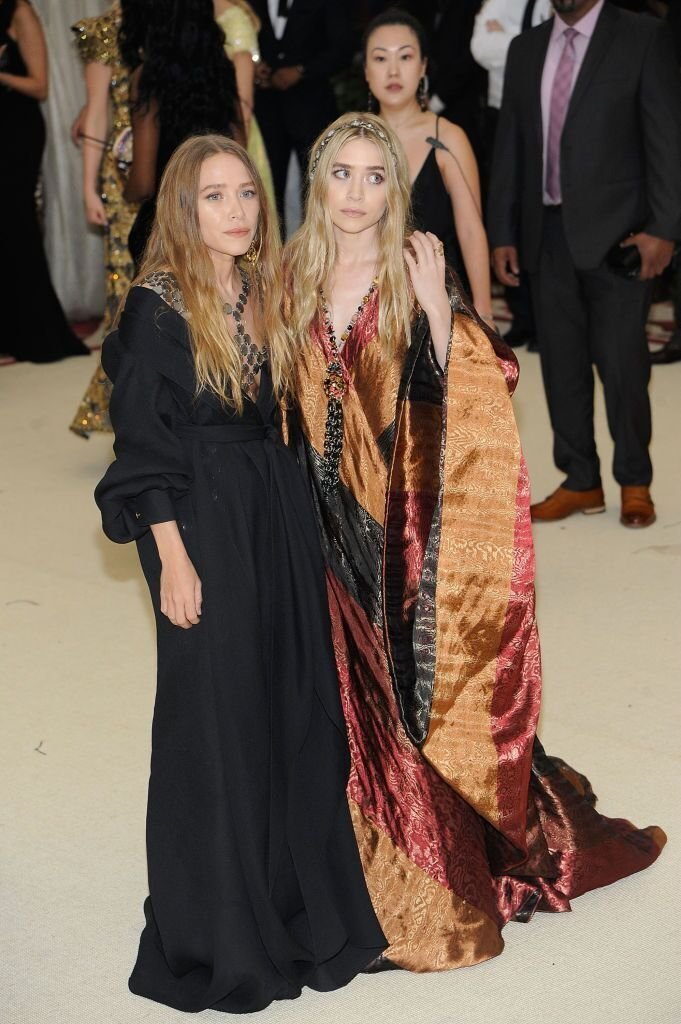 Mary-Kate Olsen and Ashley Olsen attends Heavenly Bodies: Fashion & The Catholic Imagination Costume Institute Gala a the Metropolitan Museum of Art in New York City. | Source: Getty Images
They were successful in film and television but didn't stay in the industry till the end, and instead became fashion designers.
Please fill in your e-mail so we can share with you our top stories!