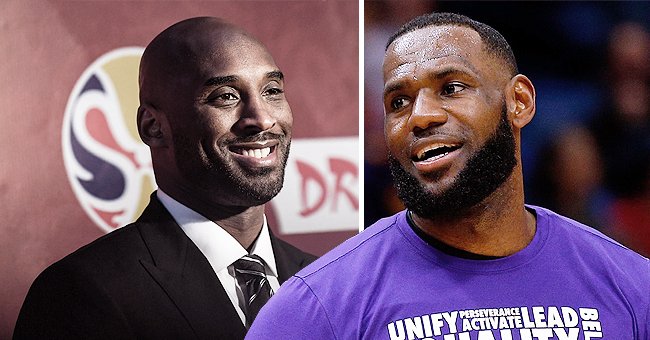 Getty Images
LeBron James Reportedly Gets New Tattoo in Honor of the Late Kobe Bryant
As the days go by, more tributes continue to come the way of late NBA and Los Angeles Lakers star, Kobe Bryant, with Lebron James getting a new skin art in the late icon's honor.
The last Instagram post and tweet ever by Kobe Bryant was to LeBron James, congratulating him for surpassing him on the NBA All-time points chart, and admonishing him to continue to move the game forward.
This was after LeBron James overtook Kobe on the list, to become the third-highest scoring player in NBA history, behind Karl Malone and Kareem Abdul-Jabbar.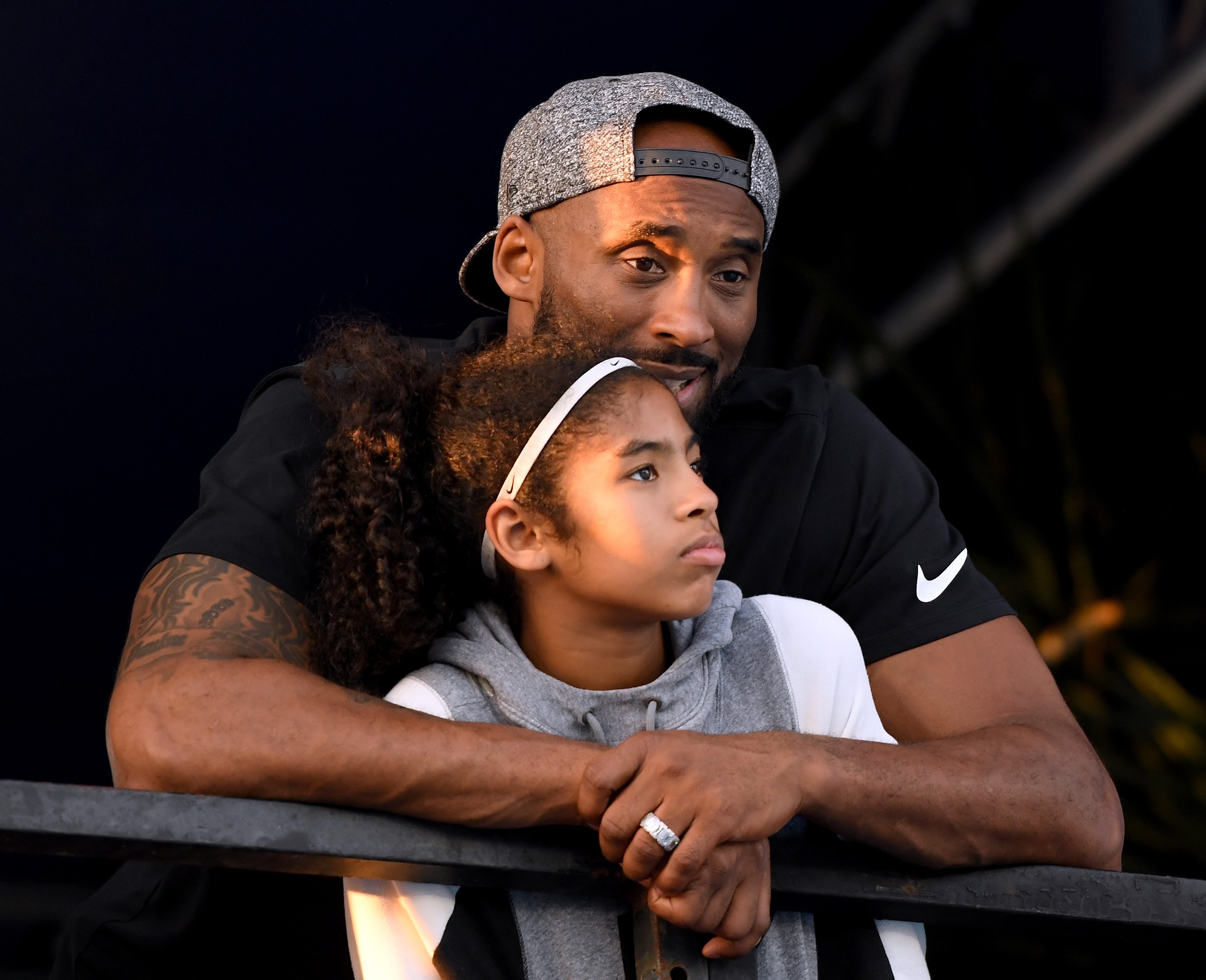 Kobe Bryant and daughter Gianna Bryant watch during day 2 of the Phillips 66 National Swimming Championships on July 26, 2018 in California | Photo: Getty Images
Those posts by Kobe took on a more considerable significance the very next day after Kobe, his daughter, Gianna, and seven others lost their lives in an unfortunate helicopter crash, an occurrence that shook the world.
LeBron James, who plays for the LA Lakers, Kobe Bryant's team throughout his NBA career, continues to pay tribute to Kobe, with the latest, a new piece of body art with an image linked to the late icon.
James and his teammate, Anthony Davis, visited tattoo artiste, Vanessa Aurelia, on Wednesday, in a bid to pay tribute to Kobe, with new artwork on their skins.
Cameras caught the result of that visit when James and his Lakers teammates stepped out for training on Thursday morning. The superstar basketballer still had his new tattoo under wraps, but some of the details could be seen.
LeBron James also prayed to Kobe to give him the strength from the heavens and watch over him.
James's new tattoo featured a black Mamba snake, with some words, believed to be "Kobe 4 Life," written underneath the drawing. Fans could finally get to see LeBron's new tattoo when the Lakers take on the Portland Trail Blazers on Friday.
The tattoo is the latest in the series of tributes LeBron James has paid to Kobe Bryant, including an Instagram post which he made on Monday. In that post, LeBron said:
"I'm Not Ready but here I go. Man I sitting here trying to write something for this post but every time I try I begin crying again just thinking about you, niece Gigi and the friendship/bond/brotherhood we had."
He also reminisced about the recent time he spoke to Kobe Bryant, adding that he never thought that would be their last conversation and that he was heartbroken and devastated at Kobe's death.
James extended his condolences to Vanessa and Kobe's kids, and promised to continue the late icon's legacy. He prayed to Kobe to give him the strength from the heavens and watch over him.
The basketball player also said that he had so much to say but was unable to do so because he couldn't get through it.
James followed his Monday post with a video post on Tuesday. The video showed James jogging to Kobe's seat during a game, after which he exchanged a quick high five and a tight hug.
The pair laughed and joked all through their exchange of pleasantries. James also reached out a hand to someone seated, who presumably is Kobe's late daughter, Gigi.
The video was from the Lakers' game against the Dallas Mavericks at the Staples Centre. In the caption to the post, Kobe wrote, "my brother!! I love you, man!!"
Please fill in your e-mail so we can share with you our top stories!