Kobe Bryant May Reportedly Have Street Named after Him in Los Angeles
Word on the street is that the legendary NBA star, Kobe Bryant may soon get a street in Los Angeles named after him.
It seems like the Los Angeles City Council has something up their sleeves. There is a lot of chatter about plans to honor the late basketball legend, Kobe Bryant.
Although no official statements have been made, according to reports, the L.A council members have started discussing the best possible way to engrave the legend in the hearts of the people of Los Angeles.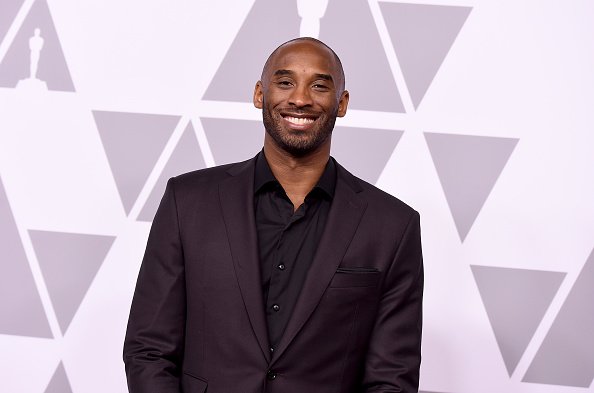 Whatever the plans they are cooking up, it appears having a street named after the late NBA legend, Kobe Bryant is inclusive.
According to sources, the gesture is likely to be done somewhere around the L.A. Live area near Staples Center, where Bryant played for nearly 20 years. Clarity about the plans is expected early next week as it is definitely:
"At the top of mind."
Naming a street after Kobe wouldn't be the only thing done in honor of the player's memory, as it has been reported that he would be the subject of a special tribute at the 2020 Oscars in February.
Also, his team plans to honor him in their next basketball game with the Trail Blazers, which was initially postponed and now scheduled for Friday.
While plans are being made to honor Kobe, the city of Los Angeles is filled with tributes to him.
It is going to be their first game after his death. While expecting an enormous crowd, the Lakers have all sorts of tributes planned for Kobe, Gianna, and the other victims of the crash.
The Hall of Fame chairman and former basketball director is also planning Kobe's posthumous induction into the 2020 class of the Naismith Basketball Hall of Fame. He told The Athletic:
"Expected to be the most epic class ever with Kobe, Tim Duncan, and Kevin Garnett. Kobe will be honored the way he should be."
While plans are being made to honor Kobe, the city of Los Angeles is already filled with tributes to him. The legendary racehorse at the Santa Anita racetrack has been draped with his banner.
Since his death, his fans and loved ones have also taken it upon themselves to flood the Staples Center with all sorts in honor of him and his 13-year-old daughter.
Plans were made concerning his memorial; it may be held at the Los Angeles Memorial Coliseum, which holds up to 80,000 people or the Rose Bowl, which seats up to 91,000 people.
It would have naturally been held at the Staples Center, also known as "The House that Kobe Built," but with the crowd trooping in daily, it's obvious it cannot hold more than 20,000 people at once.