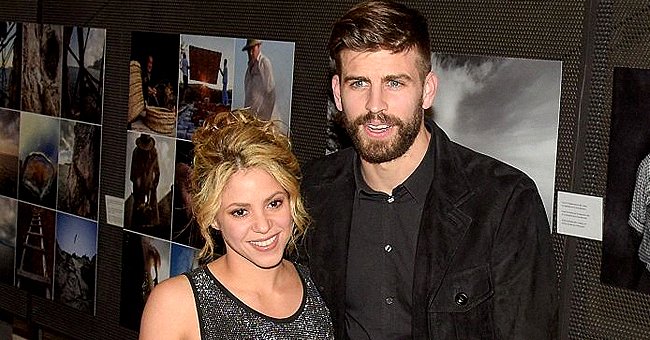 Getty Images
Shakira & Longtime Partner Gerard Piqué Have Been Together for Almost 10 Years - Here's a Look at Their Love Story
There are many things about how this relationship came to be that remind us of a romantic comedy, but it also looks like a match that was written in the skies. Here is how their love unfolded a decade ago.
February 2, 2020, is not only the day of Shakira's Superbowl halftime show alongside Jennifer Lopez; the "Hips Don't Lie" singer will be also celebrating her and her boyfriend's shared birthday (though ten years apart) with her performance.
Completely recovered from the health issues that were affecting her voice, Shakira has a lot to celebrate this year, and having reached the 10-year milestone with 33-year-old Gerard Pique, the father of her children, is one of those things.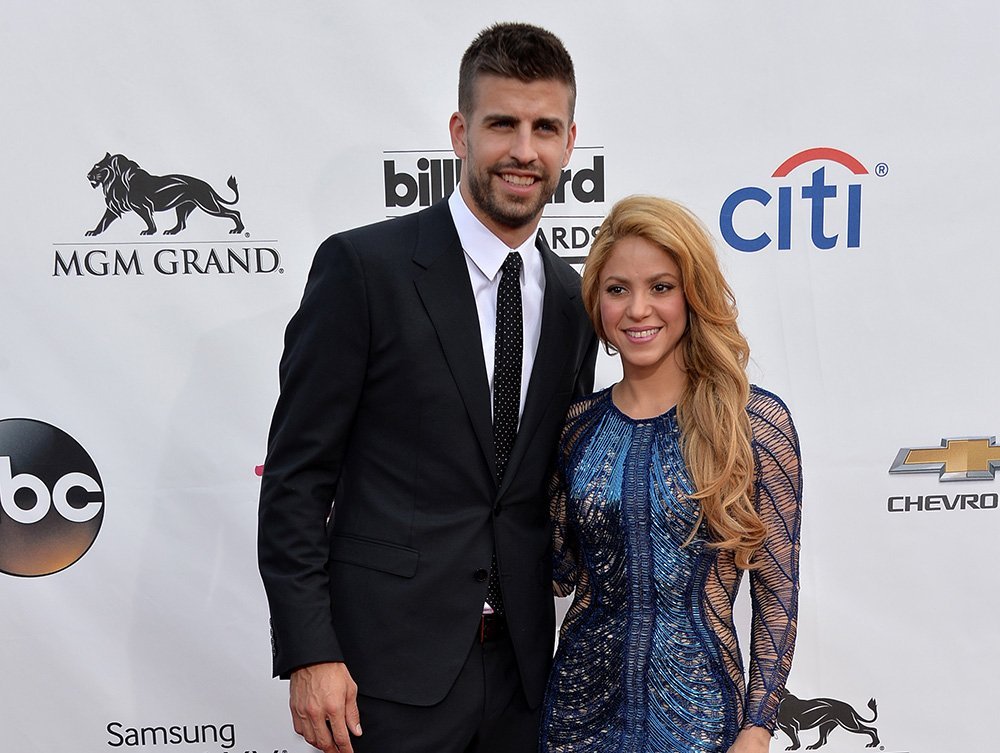 Shakira and Gerard Pique. I Image: Getty Images.
MEETING
The world-famous Colombian-born superstar met her life companion, ten years her junior, while shooting the music video for the FIFA Soccer World Cup promotional song "Waka Waka (This Time for Africa)" in 2010.
Pique, a star on his own as one of the greatest players of the FC Barcelona soccer team and the Spanish selection, played himself in the video, and while Shakira has admitted that she didn't know who he was when they met, he caught her eye.
"I wasn't a soccer fan, so I didn't know who he was. But when I saw the video, I was like, 'Hmm. That one's kind of cute,'" the singer told CBS News in 2020, recalling how it all began between her and the father of her two children.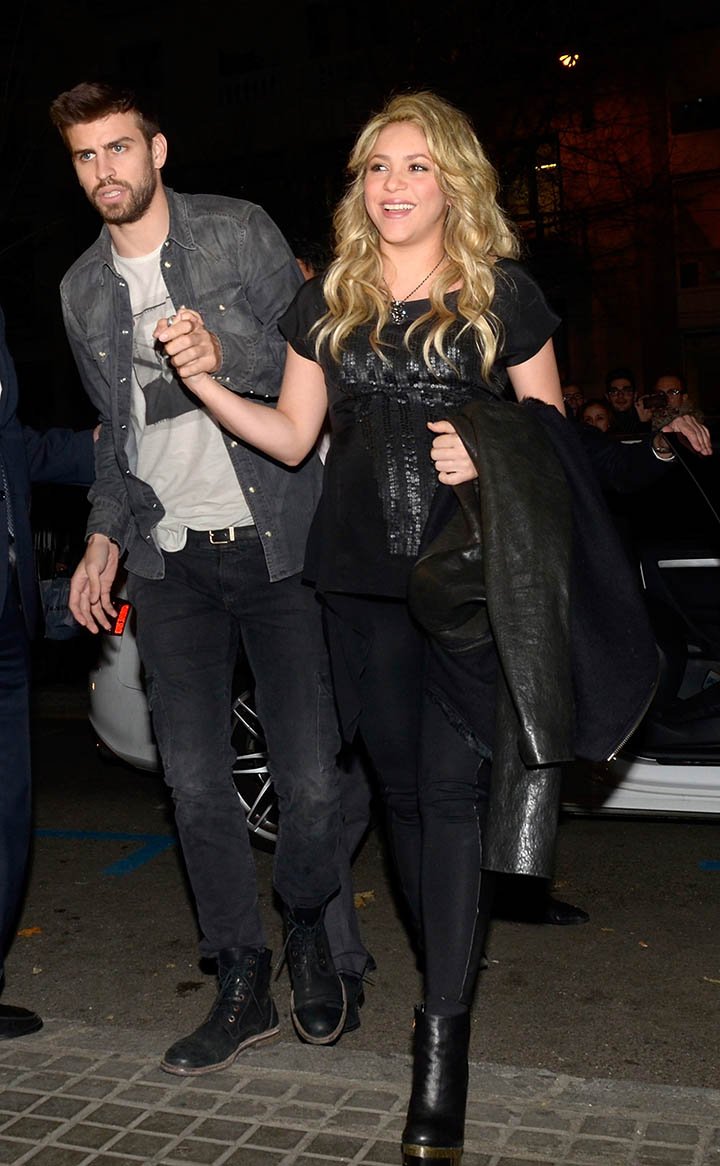 Pique and Shakira. I Image: Getty Images.
Just as unrelated as Shakira was to soccer, Pique was about dancing, and even though we barely see him doing it in the final product, it is a fortunate thing that he overcame his fears and showed up to meet the love of his life.
STARTING TO DATE
Shakira was still in a relationship with her former boyfriend Antonio de la Rua in 2010, but the two parted ways not long after the World Cup ended, with Spain being crowned as the cup's winner.
But even before Shakira was officially single and available to date, Pique tried her luck and started to get in contact with the pop star during the time the two spent in South Africa to attend the World Cup.
Pique used the oldest excuse in the book (asking her about the weather) to start a conversation with his future partner, who had arrived earlier than the soccer player to perform in the cup's opening ceremony.
"It's the typical stupid question, and the normal answer is to tell me to bring a jacket," Pique told a Catalonian news outlet in 2016, sharing how he managed to win Shakira's heart.
"But she started telling me what the weather was, like, every minute and it got to the point where I told her we [Spain] would have to get to the World Cup final to see her again—she was singing at the final," Pique added.
MAKING THINGS OFFICIAL
Shakira and de la Rua (who also served as one of Shakira's managers during their time together) were yet to publicly announce their separation when she started seeing Pique as discreetly as possible, but rumors about the two were already circulating.
Right after Shakira shared the news about the true status of her relationship with de la Rua, the media turned to Pique to try to get him to reveal if there was something going on between him and the singer, which he initially denied.
After gradually becoming more comfortable with the idea of being seen together in public and even show little displays of affection, Shakira took to her Instagram in March 2011 to make her relationship with Pique official.
WELCOMING THEIR FIRST CHILD TOGETHER
Two years later, Shakira and Pique's firstborn, 7-year-old Milan, was born on January 22, 2013, in Barcelona, Spain, Pique's hometown, where the two celebrities share a home.
"The name Milan (pronounced MEE-Lahn), means dear, loving and gracious in Slavic; in Ancient Roman, eager and laborious; and in Sanskrit, unification. Just like his father, baby Milan became a member of FC Barcelona at birth," read a public statement issued by the couple at the time.
Soon, little Milan was stealing Shakira's fans' hearts with his public appearances, with the new mother taking him both to Barcelona's Camp Neu to watch his father play, and to the set of "The Voice," on which the singer served as coach.
ARRIVAL OF THEIR SECOND CHILD
In 2015, Shakira and Pique gladly announced the birth of their second child, now-7-year-old son Sasha, making the new family a party of four. Like she did with Milan, the singer used her official website to explain the meaning behind Sasha's name.
"The name Sasha is of Greek and Russian descent and means "defender of mankind" and 'warrior," a statement written both in English and Spanish, read on the site on January 30th of that year, one day after the boy's birth.
"I used to be the center of my whole world and the beginning and the end, the alpha and omega of my whole world, and now my kids and my family are that one priority," the mother-of-two told Billboard in 2017.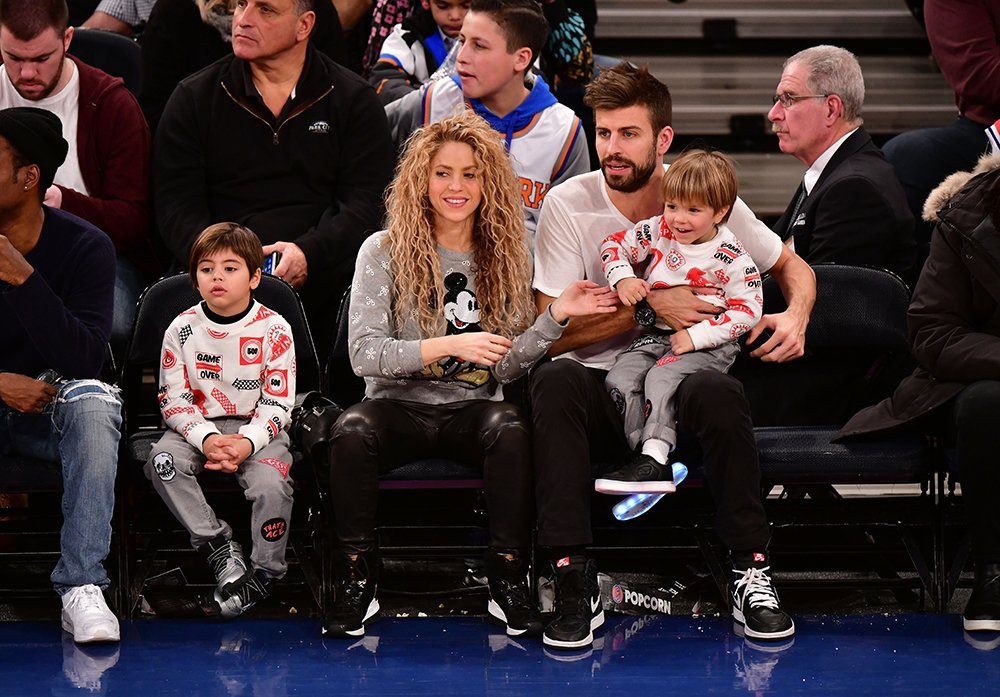 Shakira and Pique with their two sons Milan and Sasha. I Image: Getty Images.
ABOUT MARRIAGE
After 10 years together and have started a beautiful family, these two stars have proven that true and lasting love is not dependent on marriage, and as Shakira has made it clear, they have no plans of tying the know any time soon.
"I don't want him to see me as the wife. I'd rather him see me as his girlfriend. His lover, his girlfriend. It's like a little forbidden fruit, you know? I wanna keep him on his toes. I want him to think that anything's possible depending on the behavior," the singer told "60 Minutes" in 2020.
Please fill in your e-mail so we can share with you our top stories!