Vanessa Bryant Reportedly Asks for Tributes Left by Fans for Kobe & Gianna at Staples Center
Vanessa Bryant is set to receive the fan tributes left for Kobe and Gianna Bryant at the Staples Center Memorial after she requested to keep them. 
Fans and colleagues of Kobe Bryant have been gathering at the Staples Center to pay their respects since January 26, when he and Gianna Bryant died with seven others following a horrific helicopter crash. 
Now, Vanessa Bryant wished to receive the mementos and tributes left by thousands of fans, hoping to revisit just how important her husband is to millions of people. 
Kobe and Gianna Bryant left behind Vanessa and her three children, Natalia, Bianka, and Capri Kobe.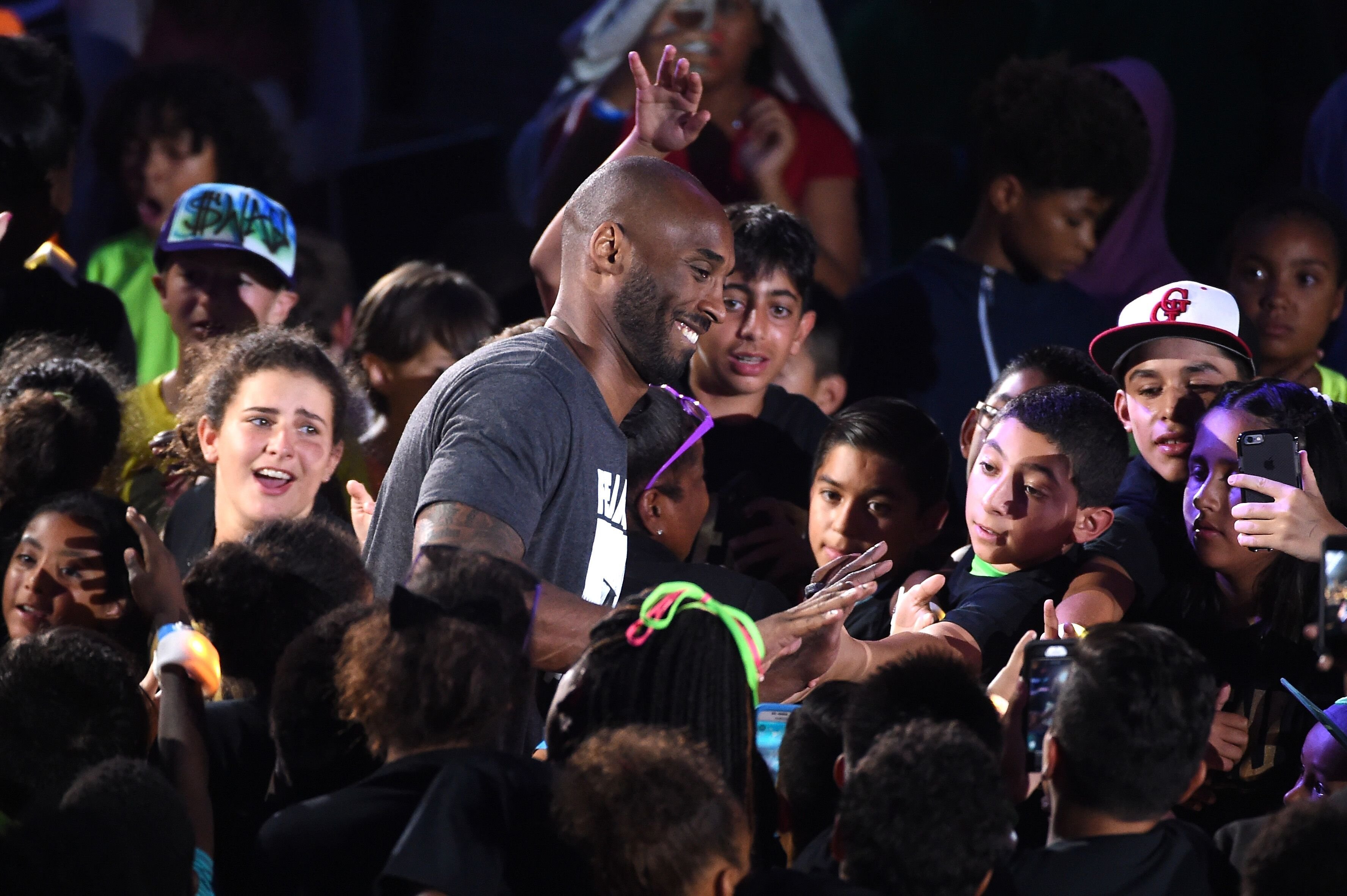 ANNOUNCING VANESSA BRYANT'S REQUEST
President of Staples Center, L.A. Live and Microsoft Theater Lee Zeidman revealed that 37-year-old Vanessa requested to keep most of the items left outside Kobe's home arena.
February 1, 2020
He added that they will begin dismantling tributes on Sunday after the Super Bowl game and that they will conduct an inventory for them before sending them to the Bryant residence. 
"Vanessa reached out to us and said, 'our family would like the items out there,' so we're going to catalog every one of them. By that, I mean, t-shirts, letters, basketballs, stuffed animals, toys. We're going to put those in specially made containers and we're going to ship them to the family."
January 31, 2020
A USEFUL STRATEGY FOR PERISHABLE GIFTS
Meanwhile, the perishable items such as flowers and candles will be composted around the site, which is a similar strategy used by the Manchester Arena in England during the 2017 terrorist attack at an Ariana Grande concert. 
Vanessa Bryant has been expressing her heartfelt gratitude to the entire Lakers organization and their fans, posting a picture of the beautiful tribute made by the Lakers before their game against the Portland Trailblazers. 
REMEMBERING KOBE AND GIANNA BRYANT
Sharing a picture of the two seats reserved for Kobe and Gianna in the arena, which were the exact same seats they sat in during the last game they watched together, Vanessa said: 
"There is no #24 without #2. #GirlDaddy #DaddysGirl #MyBabies #OurAngels #KobeandGigi"
Kobe and Gianna Bryant left behind Vanessa and her three children, Natalia, Bianka, and Capri Kobe. The family has been mourning the loss of their two loved ones silently, save for a heartbreaking message that Vanessa wrote on her Instagram to thank all those who have been sending them love.