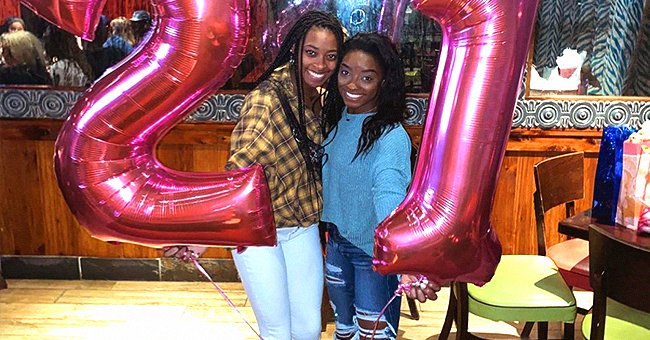 Inastagram.com/SimoneBiles
Simone Biles Wished Her Look-Alike Sister Adria a Happy 21st Birthday in Loving Post
Simone Biles and her sister Adria have gone through so much together, so it's only fitting that she posted a fun but sweet tribute to her "baby" sister as she turned 21-years-old.
More than sisters, Simone and Adria Biles are best friends. That is why as Adria turned 21, they partied it up over the weekend.
"HAPPY 21ST BABY SISTER. Can't wait to celebrate you this weekend wahoo! God Bless your liver!"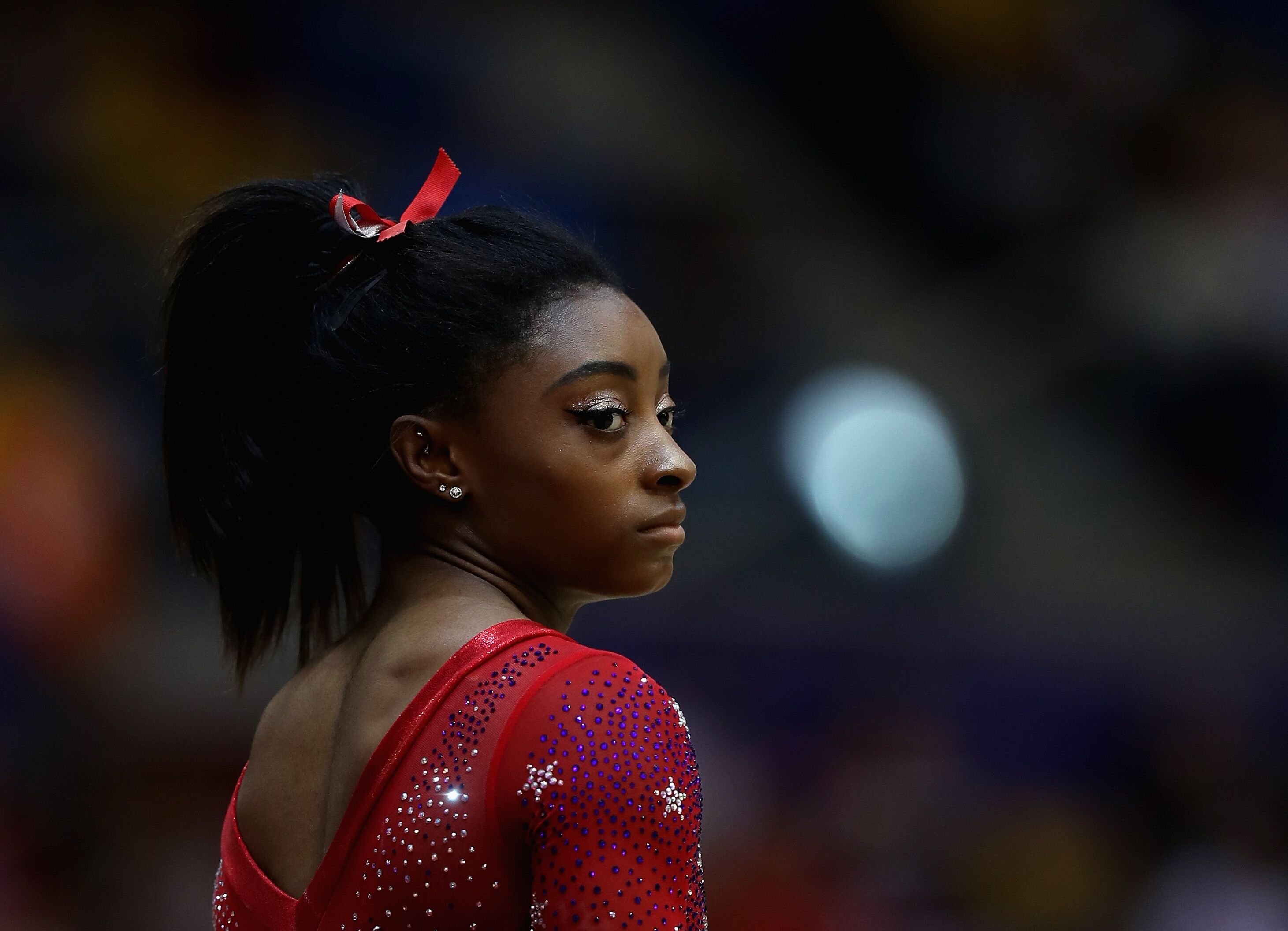 Simone Biles while at a gymnastics competition | Source: Getty Images/GlobalImagesUkraine
SIMONE AND ADRIA'S CHILDHOOD
Simone and Adria had a complicated childhood, as they were raised by their grandparents after child services found out about their mother's struggle with substance abuse.
After a while, their grandparents, Ron and Nellie, legally adopted the two girls, and they refer to their grandparents as "mom and dad."
NOTHING UNUSUAL TO THEM
However, while it may seem like a drastic change from an outsider's perspective, Simone once revealed that they didn't really think anything of it.
"We just walked into a new family and I don't think we really thought anything of it, but we just like knew it was family. It was exciting and different to get used to it."
A CAREER OUT OF GYMNASTICS
Now, Simone Biles is known as an award-winning and record-breaking gymnast. After Netflix's documentary series "Cheer," however, she announced that the show convinced her to try out for Navarro Cheer after 2020.
After Biles competes at the Summer Olympics in Tokyo later this year, her future in gymnastics is uncertain. However, after tweeting her interest to join the Navarro Cheer squad, it seems Netflix just gave her an answer:
"I showed this tweet to @monicaaldama, @Lexi_Brumback, @Jerry_K2TR, @MorganSimianer, @GabiButlerCheer, @L_Marshall17 today and they said, YOU'RE IN!"
FOCUSING ON THE OLYMPICS
Navarro Cheer coach Monica Aldama also responded to the tweet and welcomed her to the team, and by how all the fans have been reacting, it would be quite interesting to see her pursue that after her gymnastic competitions.
For now, Biles is hard at work to bag her next Olympic gold medal, and that's something she's been focusing on. Of course, she gets by with the support given by her family and friends.
Please fill in your e-mail so we can share with you our top stories!