Demi Lovato Praised for Powerful National Anthem Rendition at Super Bowl 2020
Demi Lovato's powerful performance at the Super Bowl is proof that dreams do come true. A decade ago, she predicted this would happen. What she didn't predict were the positive reactions she got. 
Demi Lovato turned her dream into a reality when she sang the National Anthem at the Super Bowl. And even more, she earned praises for her outstanding performance.
Fresh from her powerful comeback at the Grammys where she also gained a wave of applause, Demi proved she's just getting started. The 27-year-old's show-stopping performance last weekend was all fans could talk about.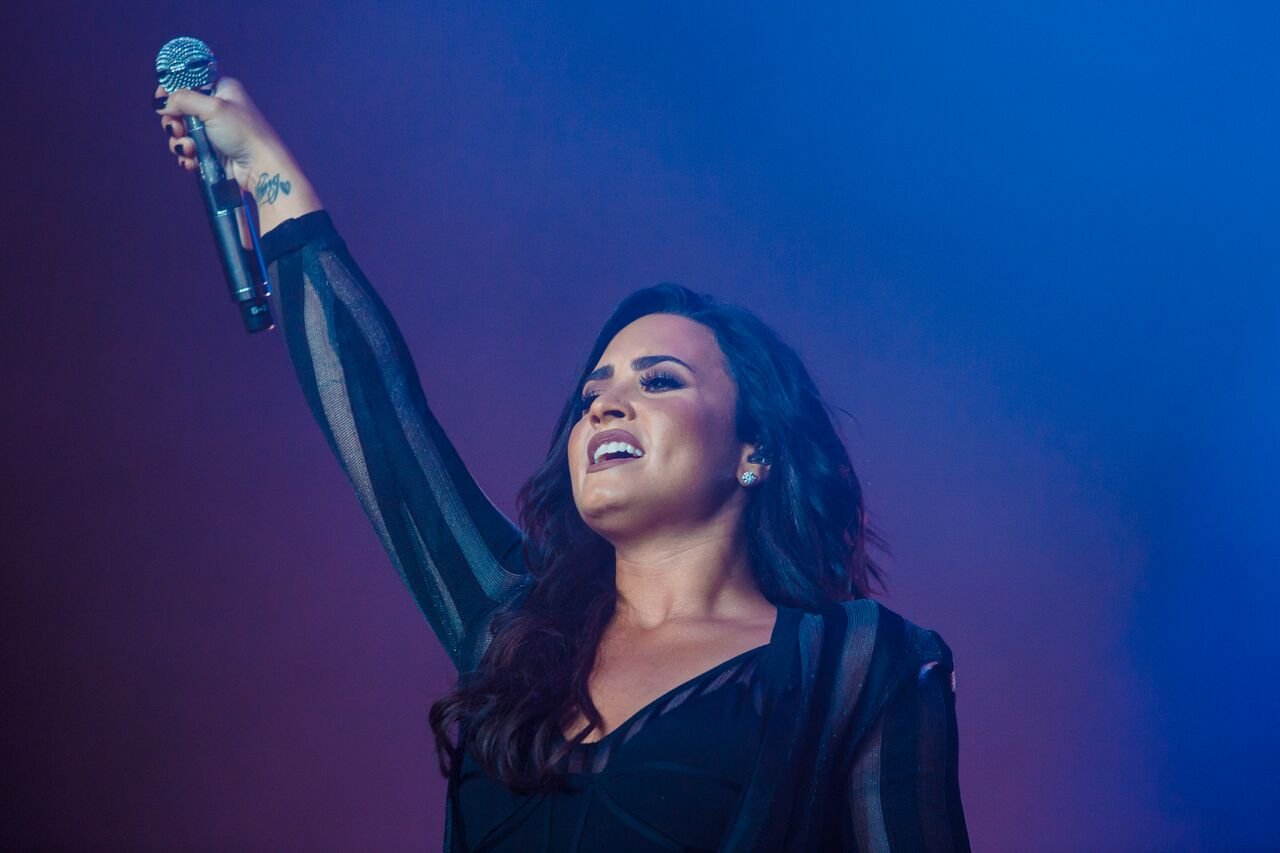 DEMI TAKES MIAMI
Demi took centerstage in Miami ahead of the championship showdown between the San Francisco 49ers and the Kansas City Chiefs. She was dressed in a white jumpsuit, an apparition that would enchant her listeners with her beautiful rendition of the "Star-Spangled Banner." Ryan Seacrest said she "Crushed. It." Deadline described it as a "robust rendition" that "got a full-throated ovation" from her audience.
Demi's performance came in the heels of her astounding comeback at the Grammys a week earlier.
#DemiLovato just gave probably the best performance ever of the National Anthem at the #SuperBowlLIV 😱😱

— Chad Good (@ChadJGood) February 2, 2020
A DREAM COME TRUE AND MORE
Demi dreamed of this moment as far back as a decade ago when she tweeted, "One day, I'm gonna sing the national anthem at a super bowl. Onnnee dayyy." Ahead of her performance, she retweeted it to mark the day her prediction came true.
But what Demi didn't predict was the outpour of praises that flooded Twitter after her performance. Someone claimed it was the best National Anthem performance in the championship's history while the Nashville Predators joked, "Demi Lovato just won" (the Super Bowl). Simply put for others, Demi "slayed it."
DEMI LOVATO JUST SLAYED THAT NATIONAL ANTHEM WOWWWWWWWWWWWW!!!!!! SOOOO PROUD MAMA!!!! AHHHHHHHH pic.twitter.com/prA5oUJqzU

— LatinLovatic (@latin_lovatic) February 2, 2020
HER IMPRESSIVE COMEBACK
Demi's performance came in the heels of her astounding comeback at the Grammys a week earlier. She tearfully serenaded the audience with a powerful rendition of her very personal track, "Anyone."
The new song is a reflection of her past struggles which led to her overdose in July 2018. Demi had been in and out of rehab at the time due to a bitter battle with substance abuse.
In November, Demi spoke of her return and described herself as a "fighter." She told her audience at the Teen Vogue Summit that after everything she'd overcome, she will "continue to fight" no matter what comes our way.
Demi was certainly a picture of strength and power when she dazzled that football field with her voice. We can't wait to see more performances from her after this.