Punxsutawney Phil Predicts Early Spring on Groundhog Day after He Doesn't See His Shadow
On Sunday, February 2, 2020, thousands of people gathered at Gobbler's Knob in Punxsutawney, Pennsylvania. The gathering was to watch Phil the groundhog deliver his forecast.
At his 134th prediction, Punxsutawney Phil didn't see his shadow which meant an early spring was on its way. The groundhog made his prediction after coming out of his burrow at around 7:25 a.m.
The groundhog's announcement was followed by a member of Phil's Inner Circle reading from the groundhog's prediction scroll. The person said: "Now my forecast on a day that's a palindrome will cause some to cheer and some to moan."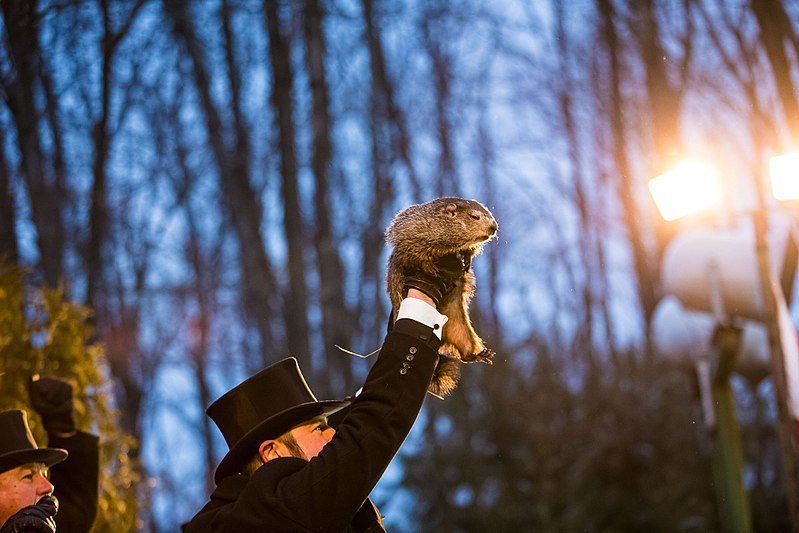 "Spring it'll be early"
The person further noted: "Spring it'll be early, it's a certainty." The legend states that if Phil sees his shadow, he considers it an "omen" of six more weeks of bad weather.
The animal then heads back into his hole. However, if it's cloudy and he doesn't see his shadow, winter is expected to end quicker.
Phil isn't always right
The only catch about it all is that the groundhog isn't always right despite the announcer claiming the predictions were "a certainty." According to the National Oceanic and Atmospheric Administration, the animal is only right 40 percent of the time.
CNN's meteorologist Judson Jones joked that the predictions were as reliable as "flipping a coin." The Punxsutawney Groundhog Club records also showed that Phil was more likely to see his shadow.
The number of early spring predictions so far
It was also revealed that he's only predicted an early spring 20 times in the last 133 years. The Groundhog Day celebrations happen annually at the 5,500-person town of Punxsutawney.
How many people attend the event
Around 30,000 people gather in the town annually to watch Phil make his prediction. Punxsutawney Phil is protected and cared for by the Groundhog Club.
How are Phil's predictions translated
The president of the group is the one who gets to hear Phil's prediction in "Groundhogese." The president then translates the message for those gathered.
Last year, Punxsutawney Phil also came out from his slumber and didn't see his shadow, leading to the same prediction as this year.