Gordon Ramsay's Son Oscar Is Growing up and He Looks Just like the Famous Chef
Gordon Ramsay's wife, Tana Ramsay, shares adorable pictures of their last child Oscar and one cannot miss the resemblance he has with his father.
Watching a child go through their phases can be challenging yet fascinating to watch. However, the cuddling stage where they are all adorable and kissable is one that has to be cherished forever.
Gordon Ramsay's son is such a cute baby. The incredible eight months old toddler is growing up real fast, and he is looking like his father all the way.
DADDY'S LOOK-ALIKE
Tana Ramsay, the wife of the celebrity chef, Gordon, took to Instagram to share a picture of her last child Oscar looking all cute as he smiled for the camera. She captioned the photo,
"Someone has learnt how to FaceTime....."
The toddler who was fixated on the camera caught everyone by surprise as he had a remarkable resemblance to his father.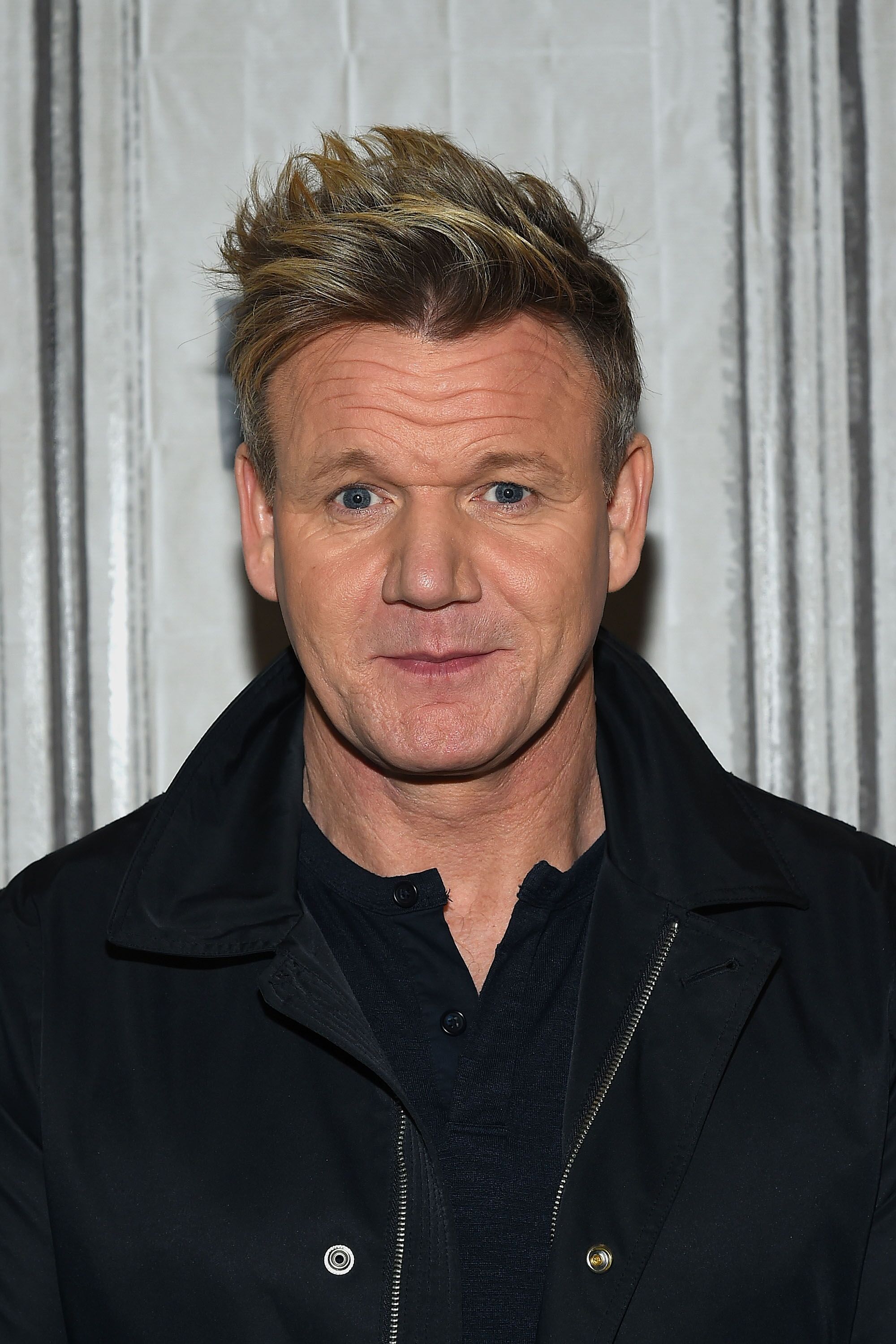 OSCAR IS AN ADORABLE TODDLER
The picture showed Oscar with a checked shirt and ruffled hair giving a toothless grin to the camera. The smile he gave was a replica of his father's own and melted the hearts of fans.
Gordon explained that he fainted when Oscar was born.
He was sitting on his mother's laps, and Tana had on a gray sweater with her hair flowing down her face while smiling widely for the camera.
FANS WERE SWOONED
The image which was posted on the last day of January has gone on to rake in adorable comments from fans who could not help but gobble up the cuteness overload they were being served. One fan commented:
"Awww, what a lovely photo! The happiness on both of your faces."
While some were content to talk about how adorable the duo looked, some went on to call Oscar a miniature Gordon expressing how he and his dad looked so much alike.
THE LAST OF FOUR
Oscar is the last of the four children Tana and Gordon share. The two who have been married for more than 20 years have four children together; 21-year-old Megan, 19-year-old Holly, and Jack, 17-year-old Matilda, and eight months old Oscar.
While Oscar is now growing to be a handsome toddler, the tales of his birth are quite impressive. While speaking in an interview with ITV's Jonathan Ross," Gordon explained that he fainted when Oscar was born as he could not withstand the emotion.
The couple who have been through a lot together had to survive a miscarriage two years before the little bundle of joy was born.
Tana and Gordon initially had complications giving birth at the early stages of their marriage, but they are grateful for the family they now share.