Gordon Ramsay from 'MasterChef' Melted Fans' Hearts with Pic of Baby Son Oscar in Cute Blue Outfit
Gordan Ramsay of "MasterChef" fame stole the heart of his fans with a cute and adorable photo of his son dressed in blue overalls.
Cute baby alert! Gordon Ramsay's son, Oscar, is not as small as he used to be, but one undeniable fact is that he is as cute as he was when he came into the world nine months ago.
The "MasterChef" star shared a photo of a day at the beach with his son on Instagram. The two acknowledged that it isn't Summer by dressing warmly for the weather.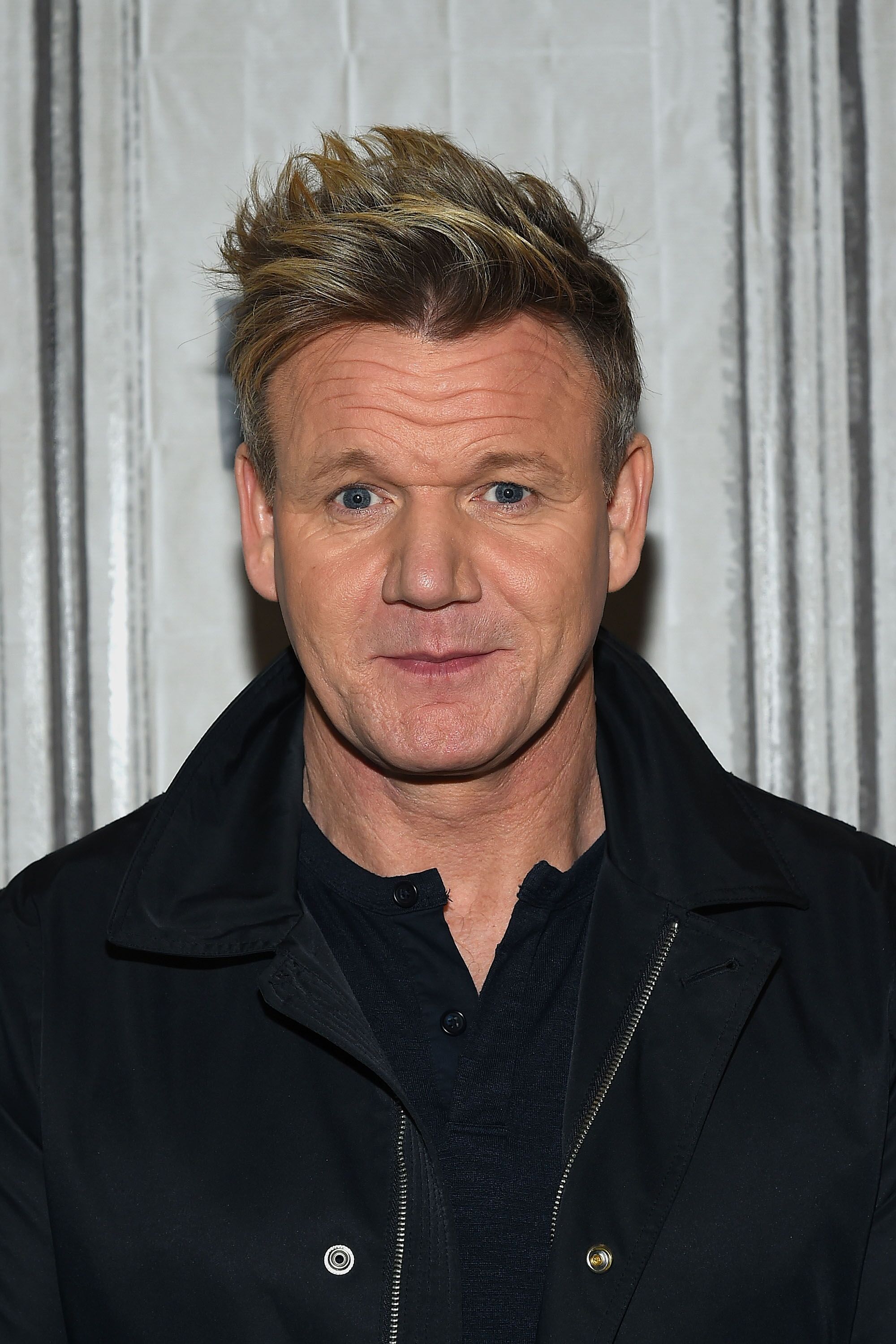 LITTLE MUSCLE BAG
Ramsay wore a black windbreaker, while the little boy had on a blue overall with a hood. The TV star positioned Oscar on his shoulder, and in the caption, he wrote,
"A morning walk on the beach with this little muscle bag! @oscarjramsay."
The father-son photo was so cute that it melted the heart of the chef's followers. One person, reacting to the snap, gushed on the boy's "Little paws."
LIKE FATHER LIKE SON
Another noted that the boy is growing fast, while one person could not get over how cute Oscar looked. One commenter pointed out that Ramsay's son's name suits him perfectly.
He shares the little boy and four older children — Matilda, twins, Holly and Jack, and Megan — with his wife, Tana.
The next person joked, "Like father, like son." Another focused on the little boy's nose, calling it cute, with eyes of heart emoji.

BEYOND MELTING HEARTS
The next comment from another pleased fan read,
"Beautiful little boy. Bless him [blue heart-shaped emoji]."
Oscar also was called "Adorable," making it evident that he is a little "Heart stealer." Apart from melting hearts, Ramsay's son is already saying his first words, and the chef couldn't be more proud.
AN AMAZING FATHER
The TV personality welcomed the toddler in April 2019. He shares the little boy and four older children — Matilda, twins, Holly and Jack, and Megan — with his wife, Tana.
Oscar's older siblings are within the age of 17 and 21; thus, the little boy does most of his bonding with Ramsay. In August, the dad-of-five shared a snap of his son drooling with a big smile as his mother held him up.
He joked in the caption that someone is ready for lunch. His followers reacted with heartfelt comments, with one person comparing father and son's smile.
Ramsay is a family man and enjoys being a dad. His life revolves around his children and his job as a chef, and Gordon wouldn't trade both for anything in the world.