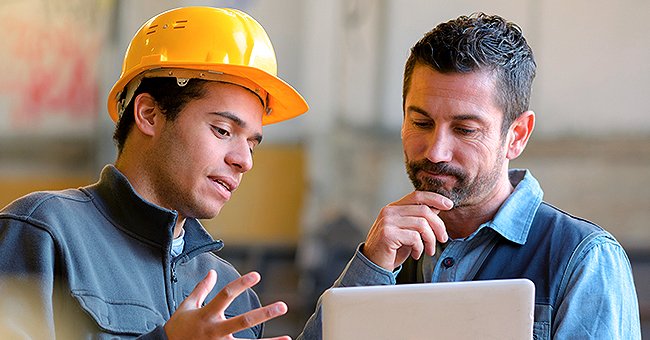 shutterstock
Daily Joke: Two Workers Were Looking up at a Flagpole When a Lady Walked By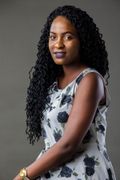 Today's #jokeoftheday is about two workers who were looking up at a flagpole and wanted to find its height only for a woman to come along with a solution.
Two male construction workers were busy on-site when they spotted a flagpole. The men stared at the flagpole for a while until a lady walked by and distracted them.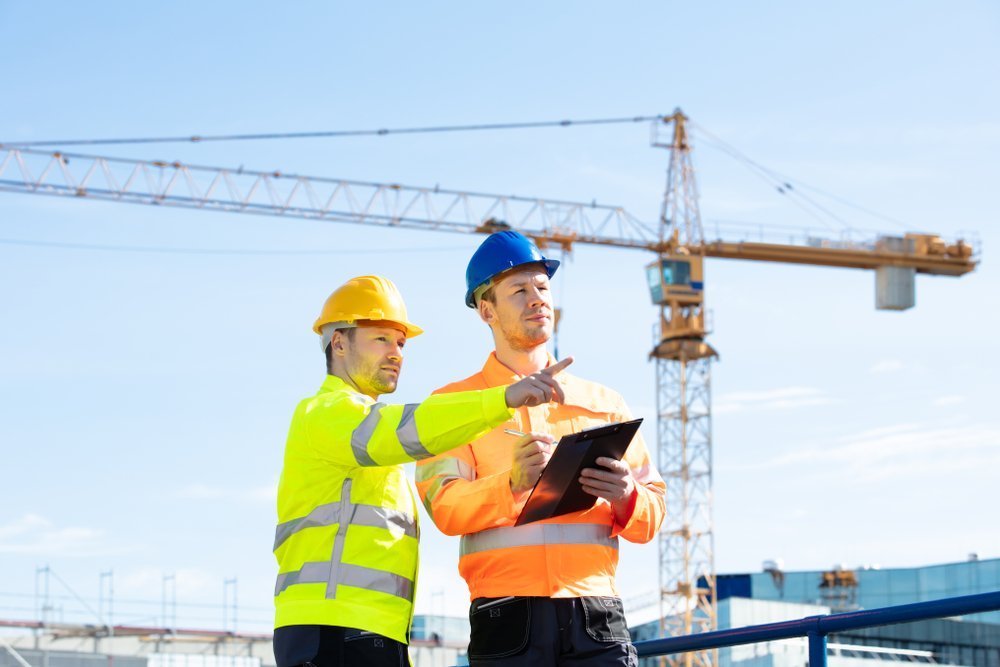 Two male construction workers standing In front of a crane working at construction site. | Photo: Shutterstock
On seeing that they were so fixated on the pole, she asked them what they were doing, and they said:
"We need to find out the height of this flagpole. But we don't have a ladder."
Wasting no time, the woman reached for her purse and pulled out a wrench. She began loosening some bolts and finally was able to uncouple the flagpole.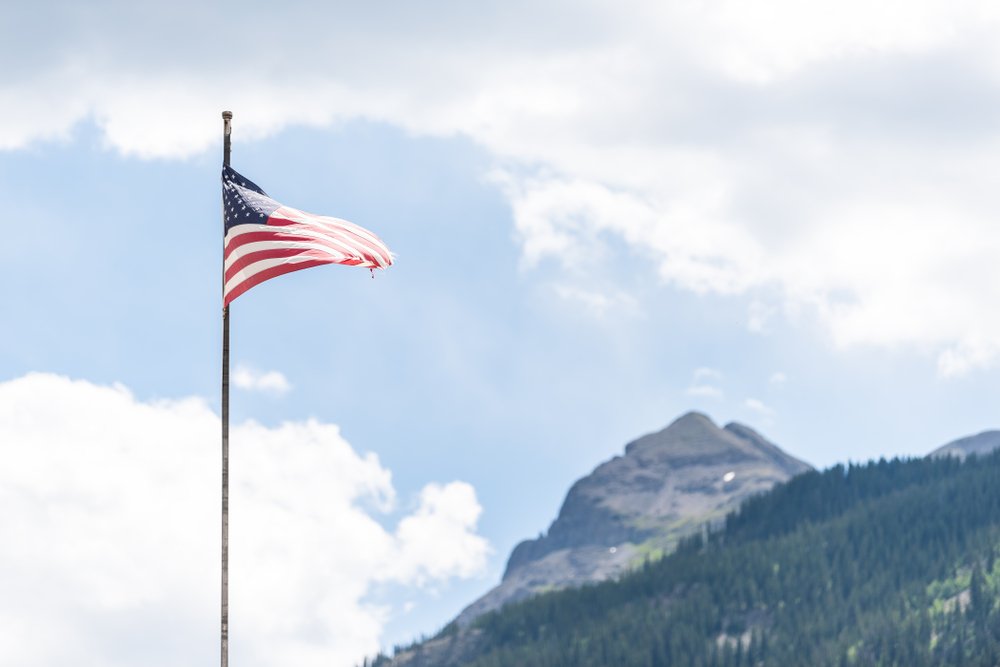 A flagpole with the American flag waving in the wind and mountain peak in summer. | Photo: Shutterstock
Afterward, the woman reached for her purse and pulled out a tape to measure the flagpole for the curious men. She informed them about the height, saying, "Ten meters, three centimeters," and then walked away.
As they watched her leave, one of the workers shook his head in pity and said to his partner:
"Lotta good that does us. We ask for the height, and she gives us the length!"
Who could have thought they would be so clueless?
Another joke about a curious man tells the story of a father who asked his son about his school play.
After picking his son up from school one day, Matt's dad, who knew that parts for the school play had been pasted on the school board that day, asked his son if he got any part.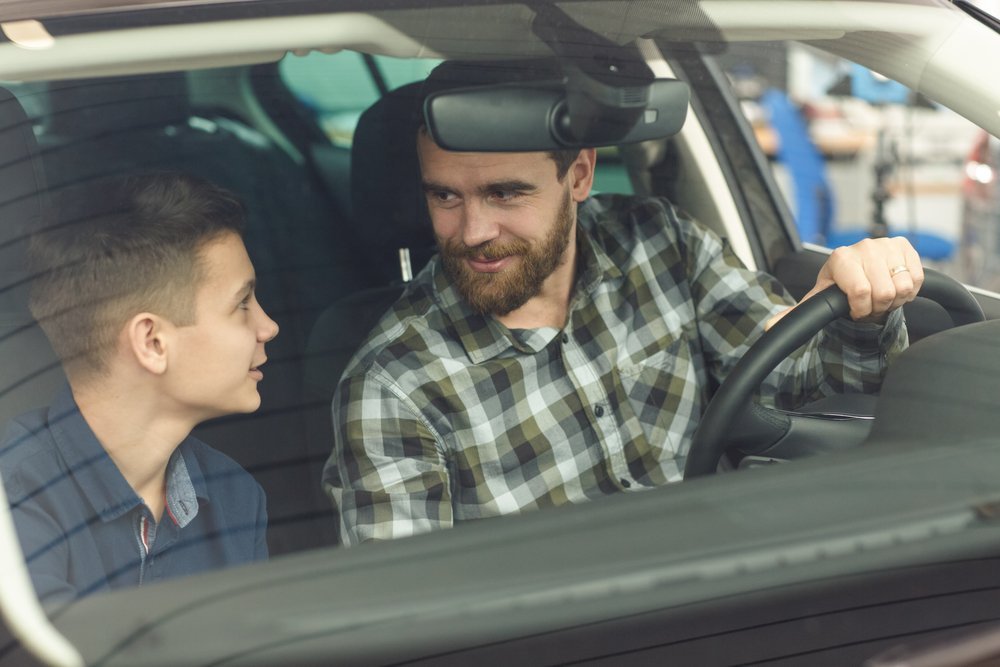 A young boy talking to his cheerful father sitting together in a car driving home from school. | Photo: Shutterstock
Matt, who luckily got a part, excitedly answered his dad, saying:
"I play a man who's been married for twenty years."
To which, the father answered, "That's great, son. Keep up the good work and before you know it they'll be giving you a speaking part."
One can already tell what Matt's dad endures in his marriage!
Please fill in your e-mail so we can share with you our top stories!