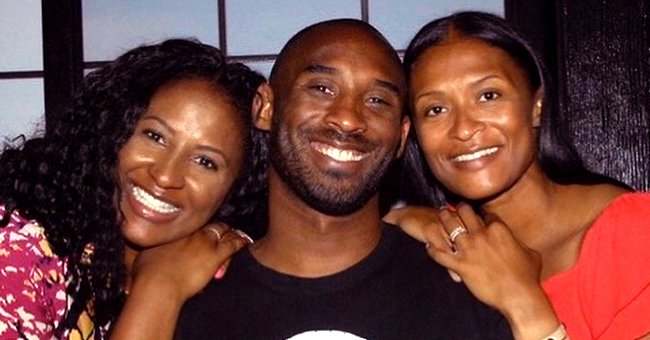 Instagram/shariafit
Kobe Bryant's Sisters Sharia Washington & Shaya Tabb Release Statement on Behalf of Their Family in Touching IG Post

The world mourned the death of the renowned basketball player, Kobe Bryant, and his teenage daughter, Gianna, following the tragic helicopter crash that killed nine people.
Kobe's family was deeply saddened upon hearing the news, and his sisters have come out to address those talking about the occurrence.
In the world of sports, several of the veteran Lakers star's teammates such as Rick Fox, Shaquille O'Neal, Magic Johnson have poured out their grieving hearts on-screen and online.
Shaquille took to his social media to express his shock at the news and stated his heartwarming condolences to the family.
Recently, it was his sisters, Sharia Washington and Shaya Tabb that posted on Instagram a series of images, and the upload was captioned:
"On behalf of Our family, we join Vanessa, Natalia, Bianka, and Capri in grieving the loss of Kobe and Gianna...We are devastated by the loss of our brother, son, our niece, and granddaughter."
Furthermore, the post reached out to the families of the deceased that were on-board alongside Gianna and the late NBA legend.
The statement called for support by contributing to a funding process online at MambaonThree.org, which will be diverted to helping the families of the deceased.
He may be gone from this world but certainly not from the hearts of his family and fans!
Irrespective of their heavy hearts, they are not blurred to the fact that their brother and his 13-year-old child left a long-lasting legacy, and they intend to uphold it in their honor.
The seasoned basketball player will be greatly missed, as well as his daughter, who trod on her dad's career path and began consolidating her status as an excellent player. His wife, Vanessa, wrote that:
"I take comfort in the fact that Kobe and Gigi both knew that they were so deeply loved...They were our beautiful blessings taken from us too soon."
A next-door neighbor also revealed to a news source that the 41-year-old's parents who are "kind" folks are now "distraught."
The anonymous source explained that he and Kobe's dad had a hearty conversation concerning the weather shortly before the news broke.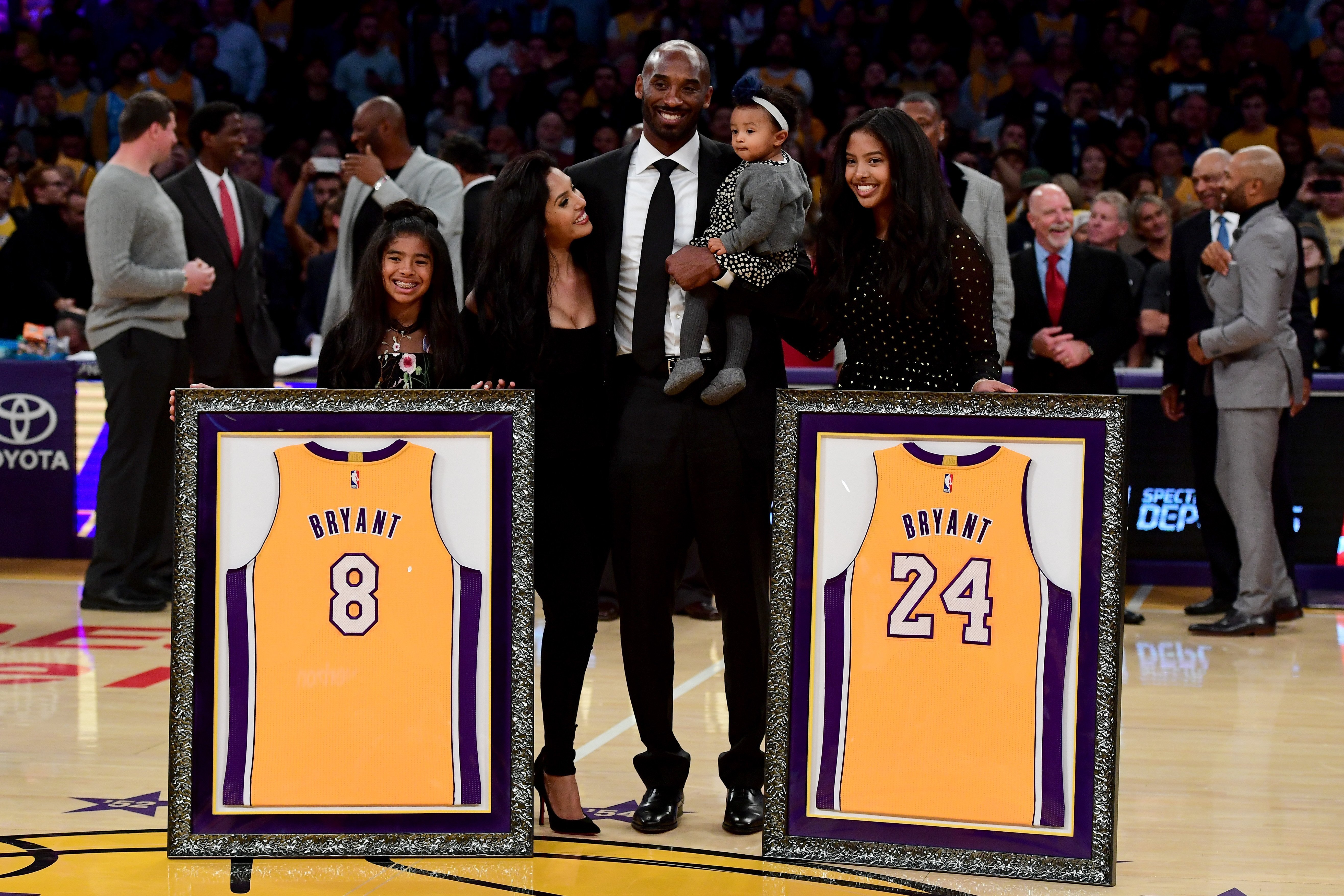 Kobe Bryant poses with his family after both his #8 and #24 Los Angeles Lakers jerseys are retired at Staples Center on Dec. 18, 2017 in California | Photo: Getty Images
One mesmerizing thing about the Bryant sisters' post was the throwback images of their families altogether, including their sons and daughters, where everyone was in smiles.
Indeed the "Black Mamba" left an imprint in the lives of many, family members, friends, and the world of sports at large. He may be gone from this world but certainly not from the hearts of his family and fans!
Please fill in your e-mail so we can share with you our top stories!