Janet Jackson Stuns in Black Fur-Trimmed Coat & Silk Dress as She Attends Gatsby Gala in London
Janet Jackson was the physical embodiment of beauty and elegance when she attended the Gatsby Gala on Thursday night, all covered in black fur and a silky dress.
The Great Gatsby Gala's red carpet was no match for the five-time Grammy winner who sauntered in with a black hat, dark gloves and the furry coat that dropped beneath her waistband.
Her makeup stood out in the fashion statement. Having dabbed her lips with a solid shade of black, Janet's eyes was glorified by the dark magenta she chose. Her curvaceous figure was also accentuated in the La Perla dress.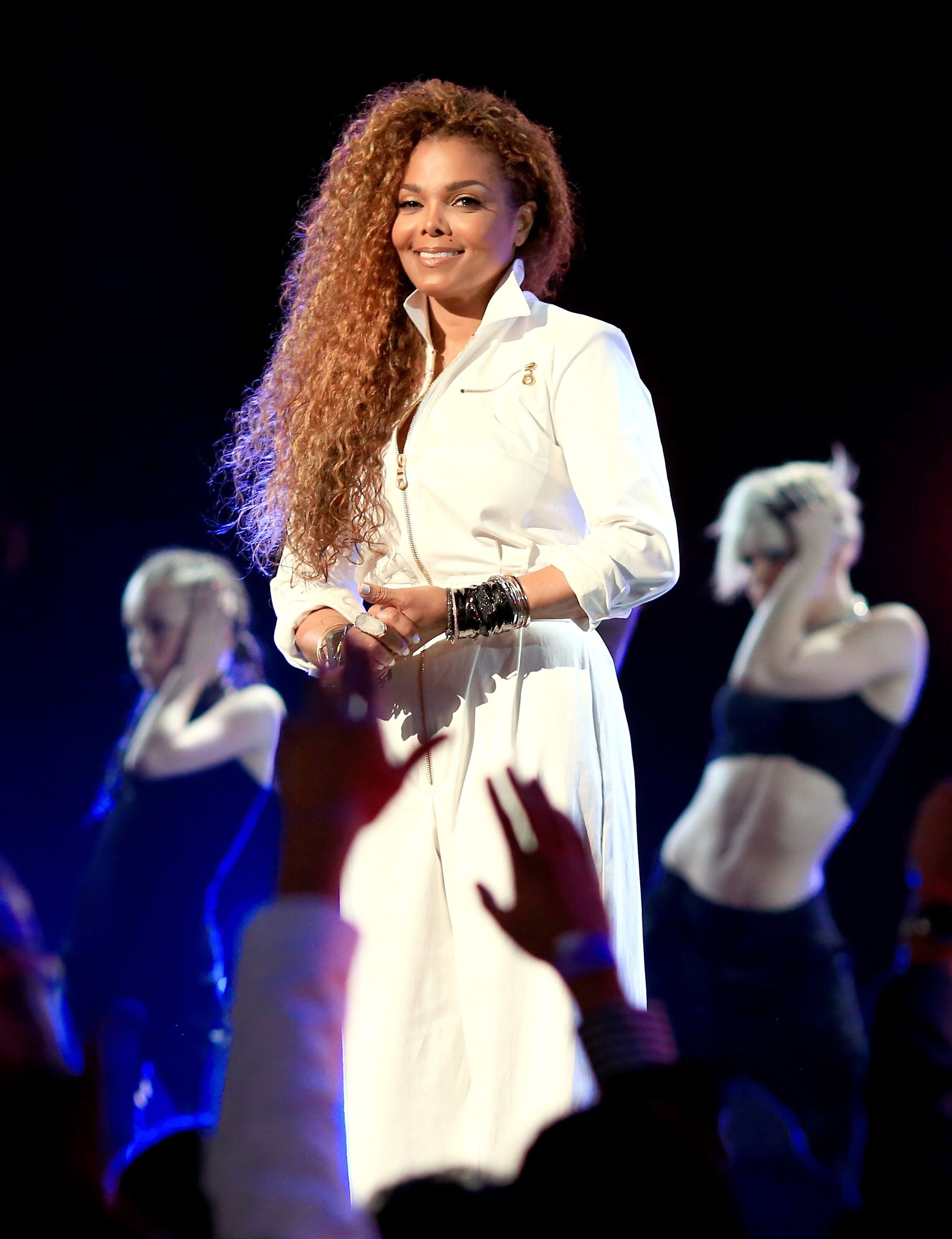 Janet Jackson wasted no time in taking a photo of her beautiful outfit and posting it on Instagram, and celebrity friends and fans were in awe.
The 53-year-old once admitted to a time when she felt a bit insecure about her body. She told InStyle that she had to find something her body loved, and usually, that was the hard part for her. She said,
"At first, I couldn't find anything, I would look in the mirror and start crying."
The songstress saw herself as not attractive, and that bothered her enough until she ended up falling in love with her derriere, and finally learned how to love herself. 
The multi-talented performer had been learning to love herself more by loving her son Eissa Al Mana who turned three on the 3rd of January 2020. The "Scream" crooner has shown great passion and energy in loving her son. 
Gushing about Eissa, Jackson told People about his musical interests; he loves making melodies and has an excellent pitch. She also added that she's okay with it if her boy doesn't venture into professional music eventually.
Eissa was born just three months before his award-winning mother and billionaire father, Wissam Al Mana, got divorced in 2017. They had only been married for five years. 
Following the divorce, Janet left her husband's townhouse in London, and the actress began this year in retrospect of her.
After two years, she got back to the city in 2019, and with her big brother Jermaine, heading for an open mic night. 
She started the year 2020 in retrospect to the times she'd had, especially in 2019. On Instagram, Janet thanked her fans for the support given to her when she stayed at Las Vegas at the beginning of 2019.
The songstress has had her struggles and believes that physical exercises and pure spirituality has aided her all through.