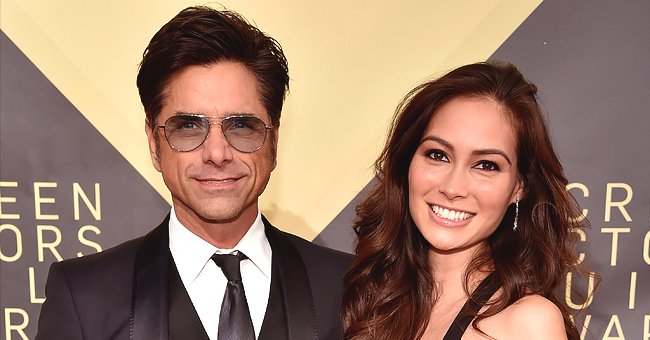 Getty Images
John Stamos & Wife Caitlin McHugh Recreate Pottery Scene from 'Ghost' on Their 2nd Wedding Anniversary
Thirty years later, John Stamos and his wife Caitlin McHugh have remade the pottery wheel scene of the 1990 film "Ghost" as a way of celebrating their second wedding anniversary.
Stamos shared a picture on his Instagram page with Caitlin locking hands with him from behind as he held onto the pottery wheel. The American actor captioned,
"We 'Ghosted' the Super Bowl to celebrate our Anniversary."
Their version of the scene was a little different. The romantic scene was initially played out by Demi Moore and Patrick Swayze in Jerry Zucker's romantic fantasy.
Unlike the Stamos couple, Swayze was the one behind Demi Moore as he locked her hands in his, and she held tightly onto the splattering wheel of clay.
This scene has become quite iconic to many romantics across the globe as a way of displaying their love.
In the adorable post, Stamos and his boo couldn't keep the very emotional mood calm as he shared three different pictures to portray the scene of the "Ghost" movie.
The lovebirds readily burst into laughter in their second and third pictures. After dating for two years, John married the love of his life in February 2018, and a year later, they welcomed their son William "Billy" Christopher Stamos.
Parenting was the next step for the 56-year-old and his 33-year-old wife.
The American actor discussed the challenges his wife faced before the delivery of their bundle of joy.
He recalled how Caitlin went to see the doctor because she was having contractions, only to find out that there was no cause for alarm.
He also told People that when the doctor asked him to go home and have a glass of wine, he responded by teasing that Caitlin hadn't had a glass of wine for months.
He believed that she recently had one glass of wine, and that could have prompted the baby to move fast as she went into labor subsequently. Caitlin similarly remembered the story.
"It was hilarious. I get to the hospital, and I said, I already had a glass of wine, and now it's a party."
Baby Billy came in six weeks early on April 10, 2018. His diminutive size had his parents worried and continuously checking if he was still breathing.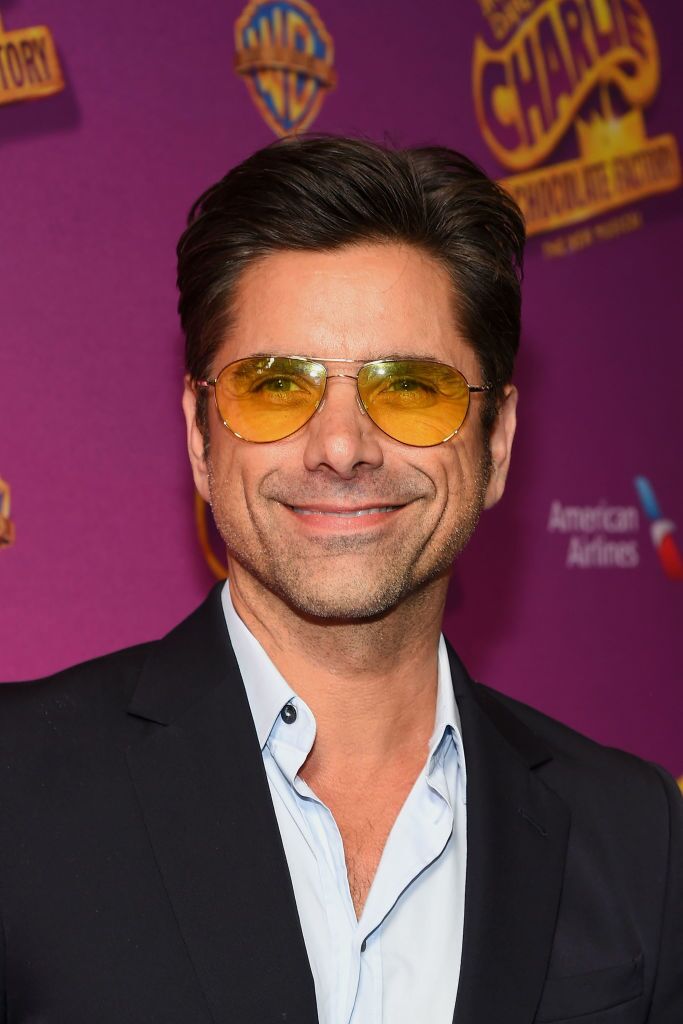 John Stamos at the "Charlie And The Chocolate Factory" Broadway Opening Night on April 23, 2017 | Photo: Getty Images
Parenting was the next step for the 56-year-old and his 33-year-old wife, respectively. Stamos shared a cute summer photo with his son Billy who was barely 1-year-old at the time.
The proud father enjoys spending time with his little man, taking him almost everywhere he went. On Friday, August 16, 2019, the "Fuller House" star took his kid to meet costar Candace Cameron-Bure.
They all got along well with the 44-year-old posting a pic of herself and the kid on Instagram not wanting to let go of him.
Please fill in your e-mail so we can share with you our top stories!