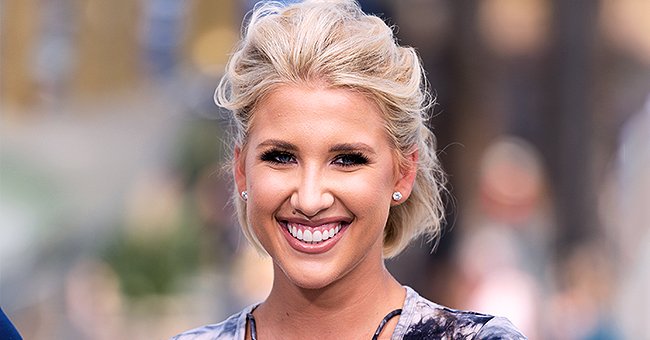 GettyImages
Savannah Chrisley's Fiancé Nic Kerdiles Talks about Ups & Downs in Their Relationship in Sweet Post
Nic Kerdiles, in an Instagram post this past weekend, reverenced his fiancee Savannah for being a special woman in his life.
The 26-year-old acknowledged that their relationship had experienced some turbulent times. Still admitting that she could be annoying sometimes, he was thankful for the woman she had become.
Earlier last week, the Ice Hockey forward uploaded a picture of himself and his fiance on the streets of Quebec City.
The couple got engaged in December 2018 after the former Manitoba Moose player proposed to Chrisley on Christmas Eve in the city of Nashville.
The engagement came as a piece of big news. Savannah and her mom were tasked with selecting the engagement ring with a jeweler of Mrs. Julie Chrisley's choice.
Late last year, rumor had it that the couple were breaking up. Nic spoke up on Savannah's Dad's podcast "Chrisley Confessions" that they (he and Savannah) were excellent and still very much engaged.
However, when the 22-year old told E! News that though they were engaged, they were taking some steps back in their relationship, it further aroused speculations from people.
The Growing Up Chrisley star told People in October 2019 that they were taking time to enjoy their relationship. "We're taking our time when it comes to the wedding," she said.
"Obviously, it's an engagement for a reason. You can figure things out and work together, get to know each other better."
Savannah Chrisley was selected by Rampage, the young women's lifestyle brand owned by Iconix.
A month after the interview, TV Shows Ace posted a feature of the reality T.V. star. The shoot for the feature showed her new hairdo. Savannah surprisingly cut her tresses and left everyone in a state of shock.
While planning her wedding to Nick, she also launched a new fashion line called Savannah Chrisley Clothing.
March 25th last year, she was selected by Rampage, the young women's lifestyle brand owned by Iconix, to be its first existent Creative Director as a marketing strategy to launch the clothing brand of the company once more.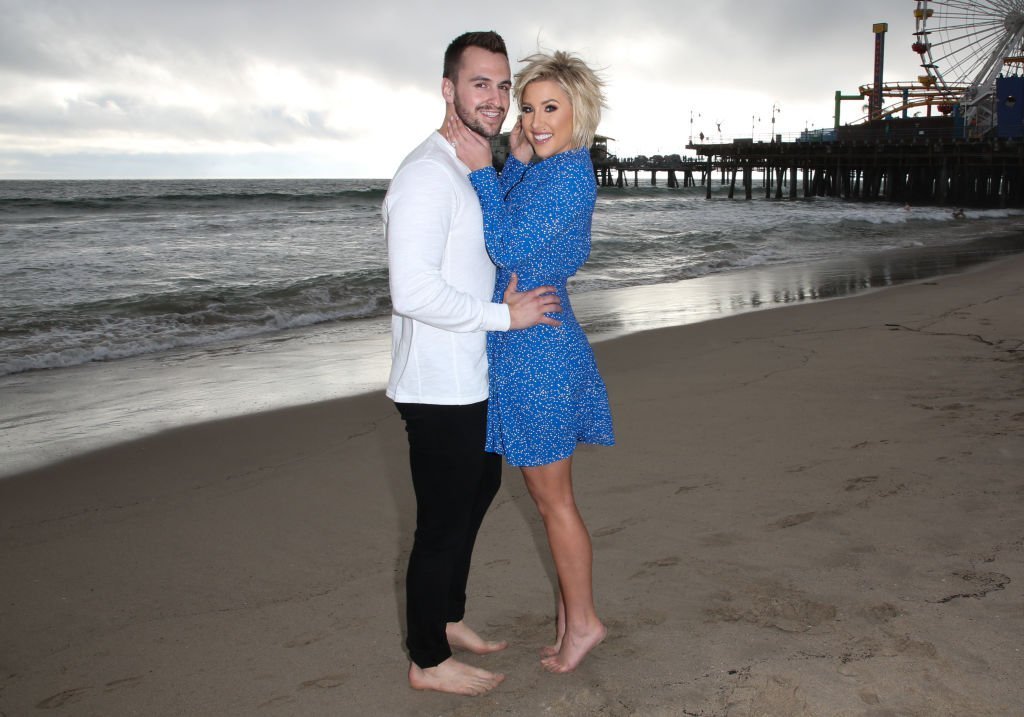 Savannah Chrisley and fiance Nic Kerdiles on the beach as they celebrate their Engagement | Photo: Getty Images
Last month Savannah posted a picture on Instagram dressed in a very simplistic manner. However, the casual outfit she had on couldn't hide her figure.
She wore a long-sleeved top with a pair of matching lounge pants and white sneakers. The Chrisley Knows Best star appreciated Rampage for her get-up as she garnered thousands of likes and comments in minutes.
Please fill in your e-mail so we can share with you our top stories!