Wayne Brady Who Won 'The Masked Singer' Season 2 Shares Heartfelt Post on His Daughter Maile's 17th Birthday
American actor/singer and comedian, Wayne Brady, warmed hearts as he celebrated his only child and daughter, Malie, on her 17th birthday. 
The winner of the second season of the popular singing competition, "The Masked Singer," dedicated three Instagram posts to his daughter, Malie Brady, as she turned 17. 
Brady was announced the winner among the sixteen celebrities in the second season of "The Masked Singer," in December 2019. The father of one was costumed as Fox, and his win got him more fans across the world.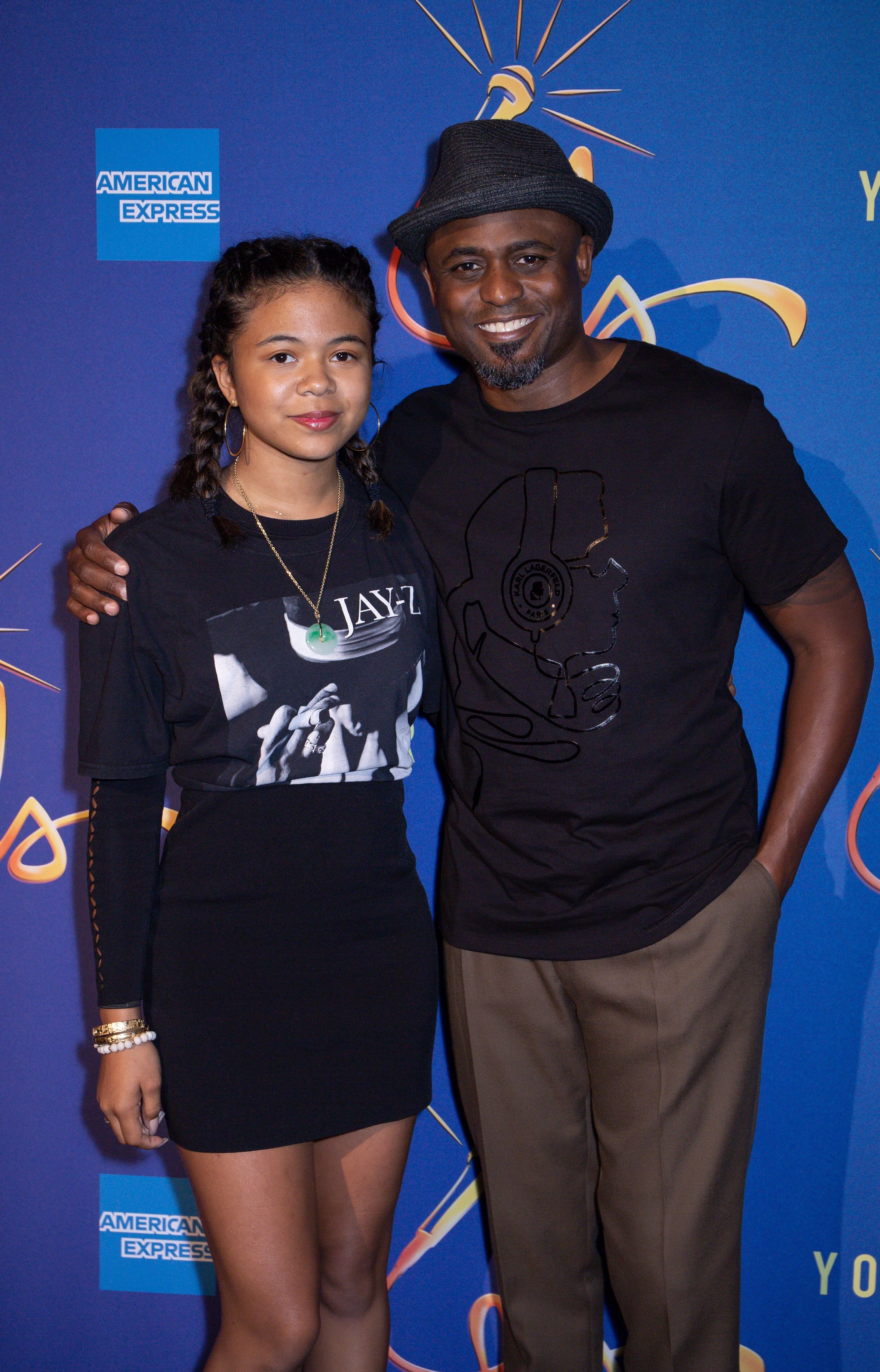 Wayne had Malie during his second marriage with dancer Mandie Taketa. Wayne and Mandie got married in 1999, five years after his first marriage with Diana Lasso ended. 
The couple had Malie in 2003, separated three years later, and Mandie filed for divorce in 2007. They have, however, maintained a good friendship as Wayne gave credit to Mandie for helping him recover from a bout of depression on his 42nd birthday. 
Rumors, however, have it that the duo never really parted and that they just chose to live apart all these years. This may be true as Brady posted a picture of himself, Mandie and Malie, in January, writing,
"The Squad! With God and fam, things happen y'all"
Mandie also posted a picture with Brady, where she referred to him as her best friend and thanked people for being with them in the twenty years of their journey. 
The proud father of one describes himself on his Instagram bio as "Season 2 The Masked Singer Champ, Malie's Dad," and one can tell that his love for his daughter is as popular as his career. 
Brady put up a collage of some of his old pictures with little Malie and wrote a very heartwarming birthday greeting. Brady, who also used the post to thank Malie's mother, Mandie, for the gift of fatherhood wrote,
"Happy 17th birthday to the light of my life..." 
In a second post, the music competition champ also thanked the mother of his beloved daughter more, saying, "Thank you for doing the hardest part for nine months."
Fans followed suit with the birthday greetings and gave many hearty birthday wishes to Malie. Some commented, "Aww," and some put up many heart-shaped emojis in acknowledgment of the father-daughter display of love. 
Brady, 47, also put up a video of him dancing with 17-year-old Malie. Fans could not contain the allure of the singer's love for his daughter, and the wishes increased by the posts.