Demi Moore's Ex Ashton Kutcher Reveals He Still Keeps in Touch with His Former Stepdaughters
Demi Moore and Ashton Kutcher were once a huge couple in Hollywood. Now that they've both moved on, the two still have strings attached in the form of three children. 
When Demi Moore, 57, married Ashton Kutcher in 2005, she had already been married twice. First to Freddy Moore from 1980 to 1985, and then to actor Bruce Willis from 1987 to 2000. 
Moore and Willis share three kids — Rumer, 31, Scout, 28, and Tallulah, 26. By the time Kutcher came into the picture, they were approaching their pre-teen years.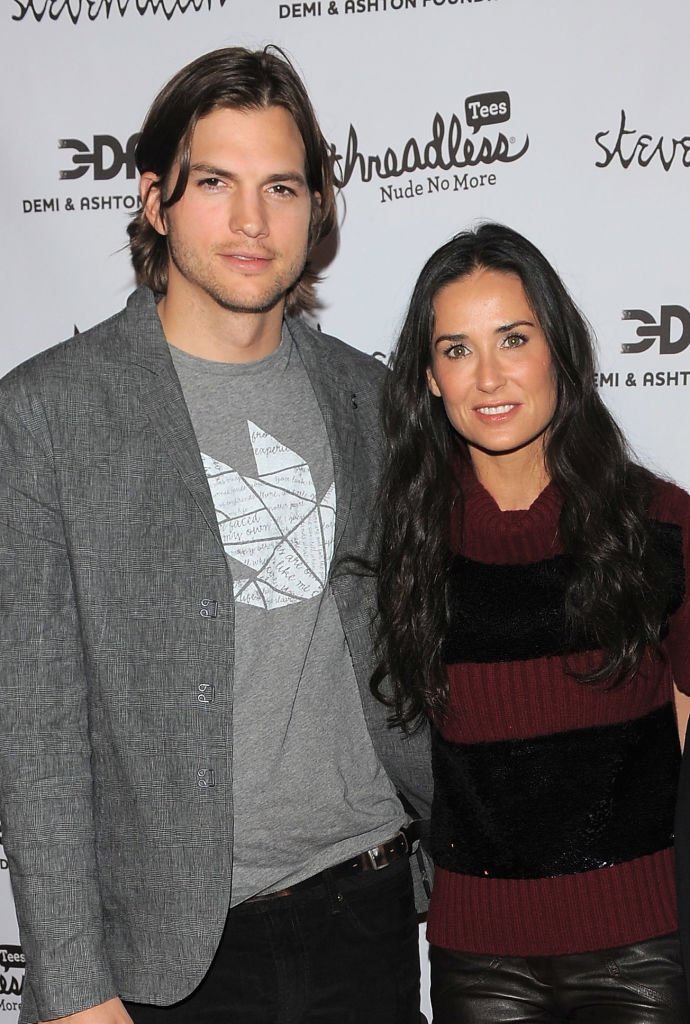 Kutch talks about Moore's daughters
While speaking on Marc Maron's WTF Podcast, Kutcher described his relationship with his former stepdaughters. "I was helping raise teenager girls through their adolescence," he noted. 
Now 41, "The Ranch" actor is in a relationship with former "That '70s Show" co-star Mila Kunis. However, he hasn't completely let go of his past marriage. He said: 
"I love [Moore's daughters], and I'm never going to stop loving them and respecting them and honoring them and rooting for them to be successful in whatever they are pursuing."
He's since moved on
Despite the bond Kutcher keeps with Rumer and Tallulah, he's always practiced respect for their birth father, Bruce. In the interview, Kutcher made it clear that it was never a matter of replacing him. 
He actually praised his ex-wife's 64-year-old former husband. He continued saying that the relationship with the girls is not forced, but rather, a two-way effort.
Kutcher, who has a five-year-old daughter named Wyatt and a three-year-old son named Dimitri, is also on good terms with Moore. They don't hang out, he said, but there's no bad blood.
Moore's YouTube makeup debut
Meanwhile, Moore is focusing on the YouTube world and just did a collaboration called "Makeup & Friends" with makeup guru Gucci Westman last week.
In the clip, the "Ghost" actress gets her makeup done in her Beverly Hills home. The interaction includes talking about Moore's recent memoir and her experience working on "Charlie's Angels."
Westman recently launched her brand, Westman Atelier, which includes makeup brushes and cosmetics made of natural ingredients. The video is meant to be more casual than promotional, though.
Moore talks about Kutcher
Moore did get serious back in November 2019 when she sat down on "Red Table Talk" with Jada Pinkett Smith to discuss her marriage with Kutcher. Daughters Rumer and Tallulah joined in. 
The "Striptease" actress opened up about how destructive her relationship had been, leading to co-dependence and emotional separation from her daughters. 
She further revealed how Kutcher had cheated on her and justified it with them having a three-way experience. Kutcher hasn't given his side of the story, but it's a good sign that the two are still on good terms.