Demi Moore of 'The Scarlet Letter' Talks about Her Struggles with Ex-Husband Ashton Kutcher on 'Red Table Talk'
Demi Moore is shedding more light on her tumultuous marriage with ex-husband Ashton Kutcher and how their relationship affected her three daughters.
Demi Moore is still discussing her marriage to Ashton Kutcher months after her tell-all memoir, "Inside Out," was released.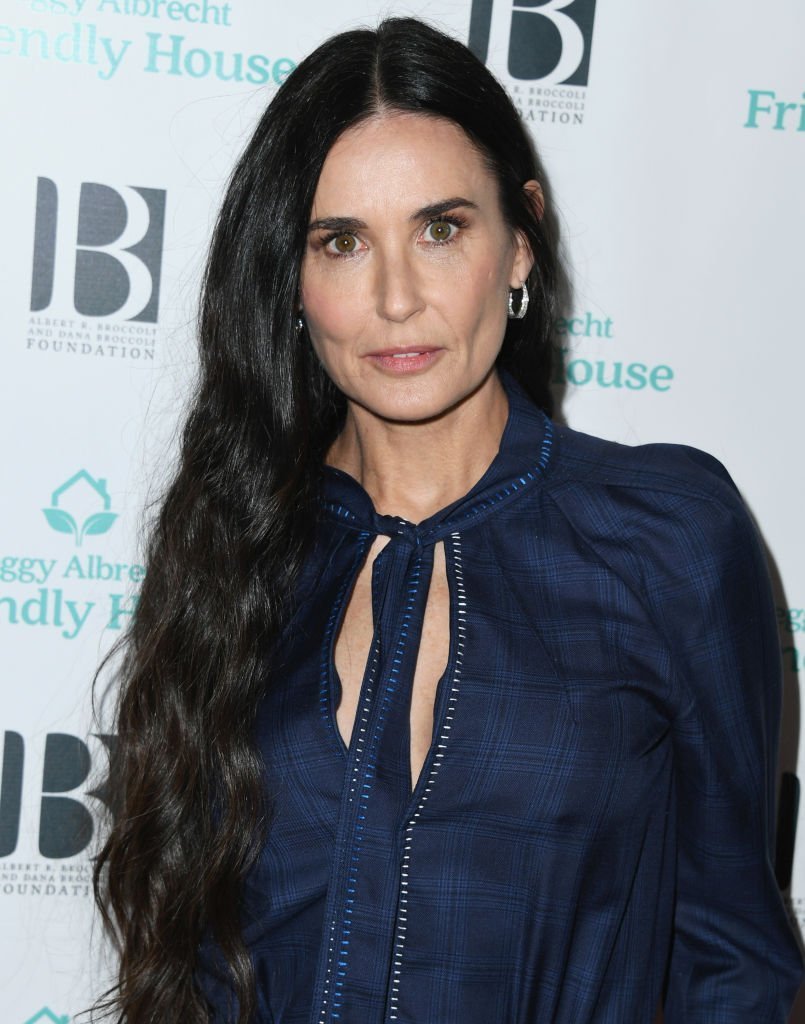 As reported by PEOPLE, Demi appeared on Monday's episode of Red Table Talk alongside her daughters Rumer and Tallulah Willis. 
The trio discussed her destructive relationship with Kutcher and how her marital struggles with the actor affected her relationship with her three girls.
Describing her marriage to Ashton, Moore said:
"The addiction and the co-dependency… like my addiction to Ashton — that was probably almost more devastating because it took me seriously away emotionally."
She also recounted her relapse during her time with Kutcher while they were on a trip.
"The Scarlet Letter" star explained to host Willow Smith that she opened the door to her alcohol demons because of Ashton's ideology of the ideal woman.
In her words:
"I wanted to be that girl. I made my own story up that he wanted somebody that he could have wine with, that he could do stuff with."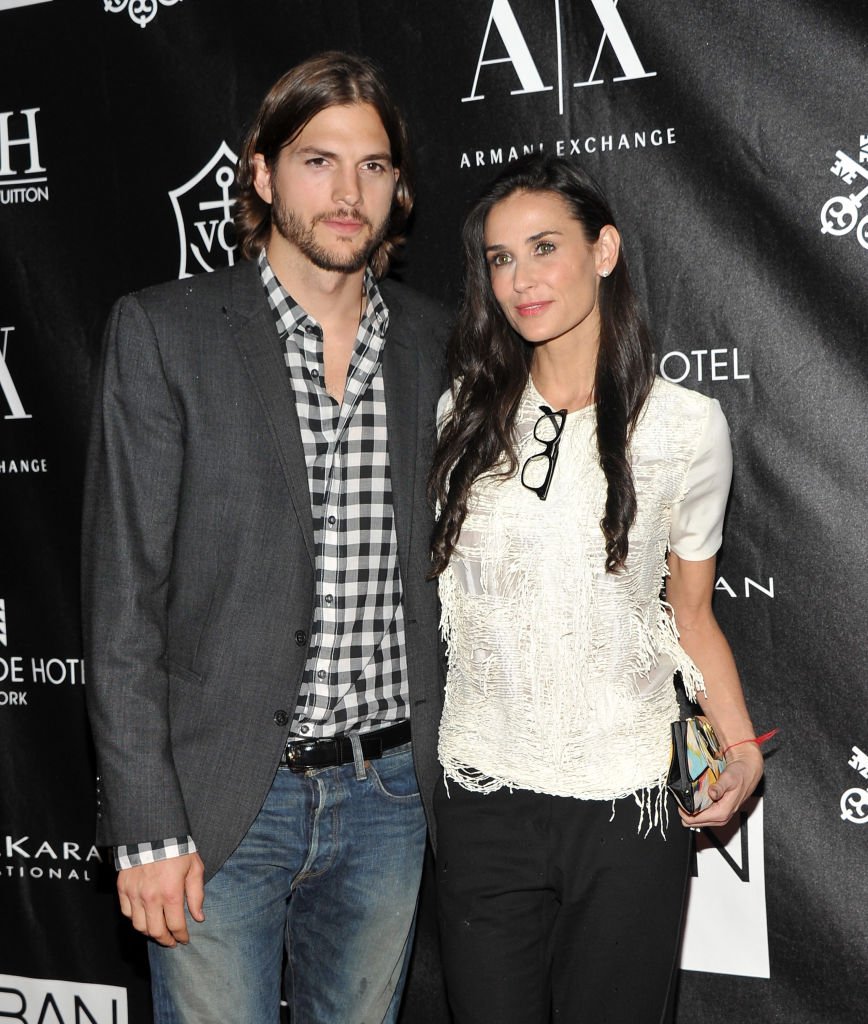 Her youngest daughter, Tallulah, shared the same sentiment as she explained that her mother's behavior during her time with Ashton caused her to distance herself.
She said:
"Watching the behavior with Ashton, those years, because everyone had left the house and it was just me living there. I felt very forgotten, and I feel like I developed and nurtured a narrative where she didn't love me, and I truly believed it."
At the time of her relapse, Tallulah was just nine years old. 
In her memoir, Moore revealed that she got addicted to painkillers and alcohol as a coping mechanism to deal with the pain when Ashton left their home after cheating on her. 
According to PEOPLE, Demi revealed in her book that Ashton made them have a threesome during their marriage and used it to justify his cheating habits. 
She wrote:
"Because we had brought in a third party into our relationship, Ashton said, that blurred the lines and, to some extent, justified what he's done."
Daily Mail discloses that Moore also criticized "The Two and a Half Men" star for shaming her during her alcoholism days by sharing photos of her in her underwear.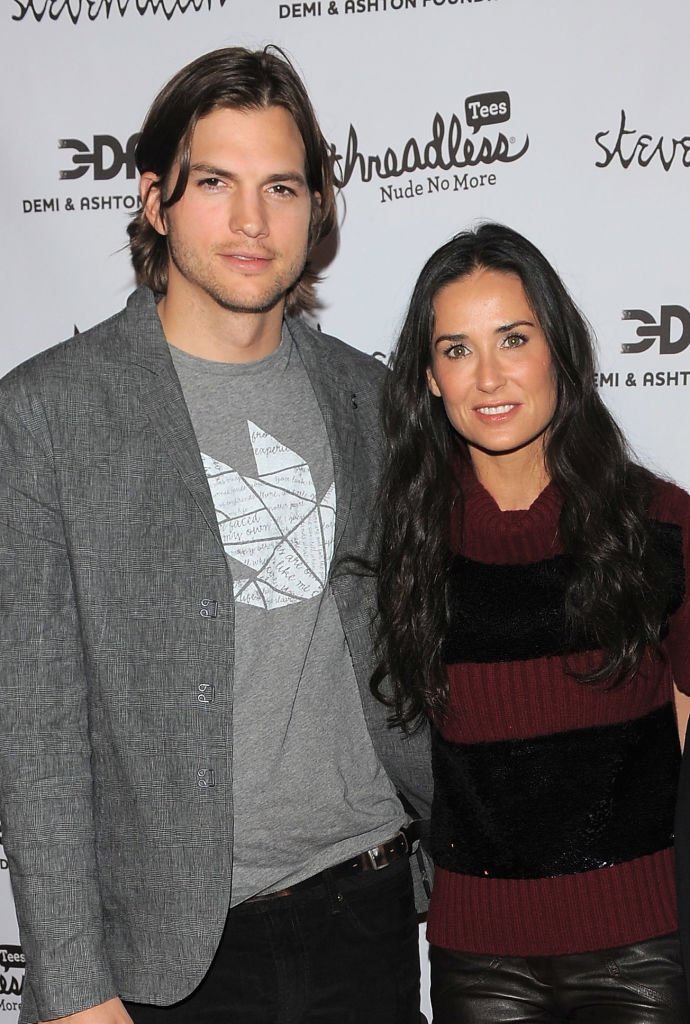 Despite all the accusations, Ashton has stayed relatively quiet, with his only response being a tweet to tell fans to text him for the truth.
According to an anonymous source who spoke to PEOPLE, Kutcher is not addressing any of Moore's allegations because he respects that "she's a mother with a family."
Ashton and Moore began dating in 2003 after meeting at a dinner party. They tied the knot in 2005, but things ended eight years down the line. 
Two years after the split, Kutcher went on to marry Mila Kunis, his "That 70s Show" co-star.