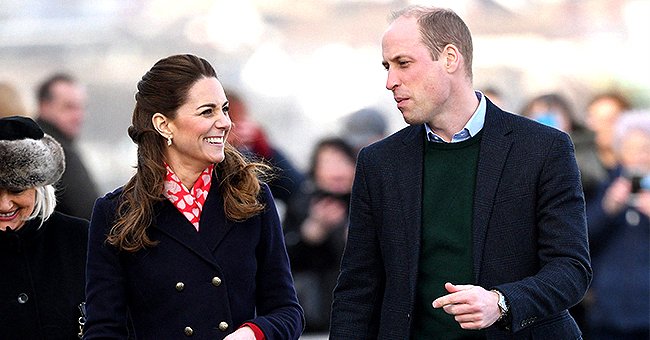 Getty Images.
Kate Middleton Visited South Wales with Prince William and Met a Little Girl Who Was Excited to Meet a Real Princess

During Prince William and Kate Middleton's visit to South Wales on Tuesday, the Duchess made a 3-year-old girl very happy because she finally had the opportunity to meet a "real princess."
Shortly after Kate and Prince William's arrival at Mumbles Pier as part of the quick visit to Wales, 3-year-old Annabel met the royal mom.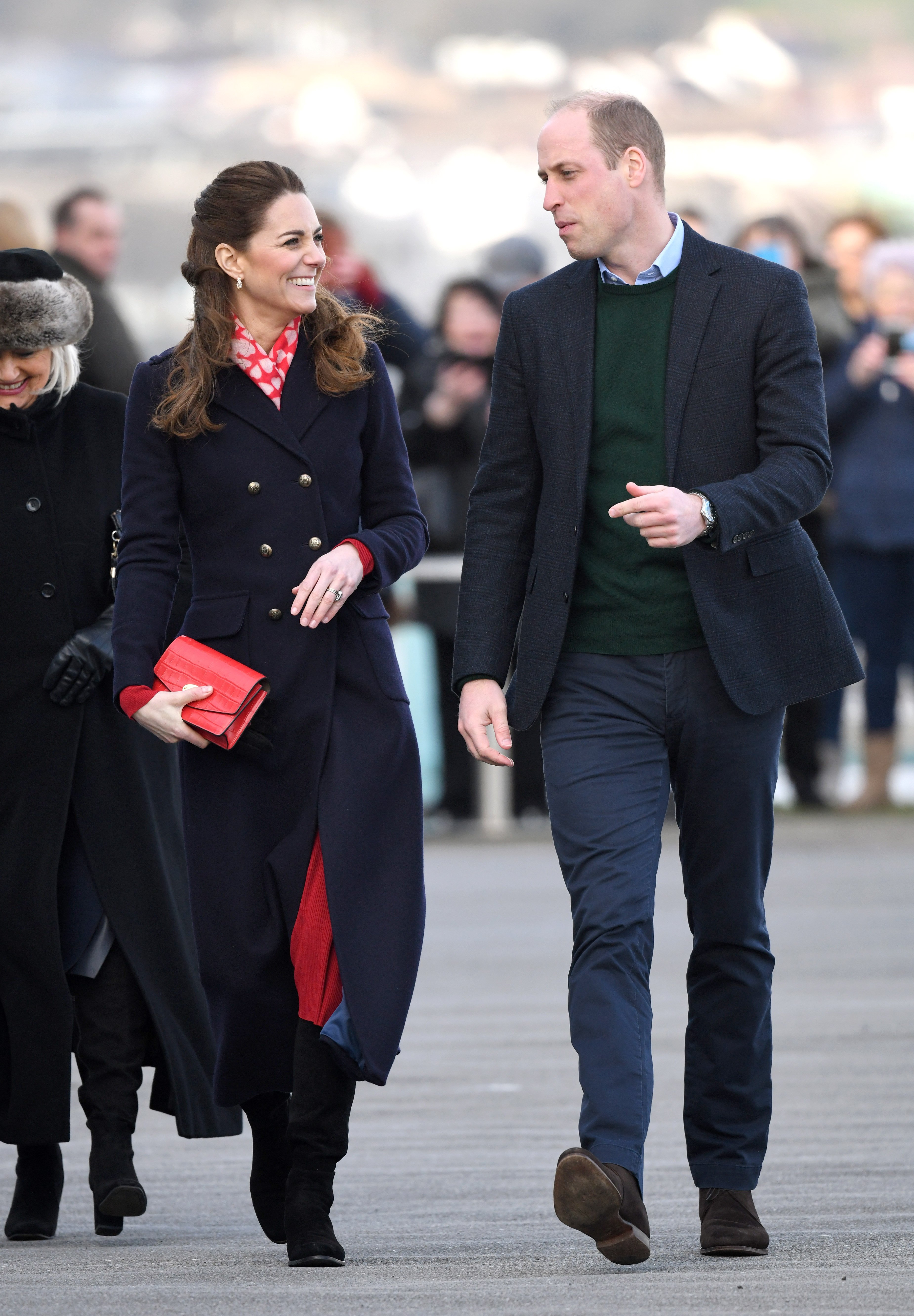 Prince William and Kate Middleton visit the Royal National Lifeboat Institution (RNLI) Mumbles Lifeboat station on Mumbles Pier in Swansea on February 04, 2020, in South Wales. | Source: Getty Images.
Local family doctor Rhian Costello is Annabel's mom, and with Kate dressed cozily in a red Zara dress and a navy coat against the windy weather, the trio had the sweetest conversation.
"I said to her that Annabel was really excited to meet a real princess," Rhian told PEOPLE. Even though Kate apologized for not looking the part in a "pretty dress," Annabel still thought she looked like Cinderella.
Rhian noted that the Duchess made a point in talking to as many people as possible, and even asked her how long she and Annabel had been waiting since the tot looked a bit cold. Full of praise, Rhian added:
"She was very natural and lovely and sweet with the children. I thanked them for coming to Wales and that it's so lovely they come and bring their publicity."
While Kate and Prince William always enjoy their visits to the area, it includes their stop at Joe's Ice Cream Parlour on Tuesday.
A self-declared "chocolate man," Prince William opted for a vanilla cone with chocolate sprinkles, while Kate went with a cup full of creamy enjoyment.
While at the parlor, the royal couple chatted with local parents about their experience of the area, and also met rescue crews and volunteers at the local lifeboat station, where the crew undertook a launch.
At the 2020 British Academy Film Awards on Sunday, Kate definitely looked like a princess in her stunning white-and-gold Alexander McQueen gown.
Onlookers agreed as they complimented Kate out loud while she and Prince William made their way down the red carpet.
While various people told Kate that she looks beautiful, one onlooker didn't want Prince William to feel left out and chimed to William that he also looked beautiful.
Prince William immediately flashed a smile and gave a nod in agreement before the royal couple burst out laughing.
Prince William and Kate Middleton are welcomed as they arrive by helicopter on October 16, 2019, in Chitral, Pakistan. | Source: Getty Images.
The royal couple may not compete when it comes to their looks, but when it comes to tennis, they definitely are, as Prince William is yet to win a match against his wife - a title she defends fiercely.
Kate is good at tennis, and she is renowned for her abilities in the halls of Hurlingham Club in London. Perhaps an unfair advantage against Prince William, but one he would have a hard time catching up.
Please fill in your e-mail so we can share with you our top stories!