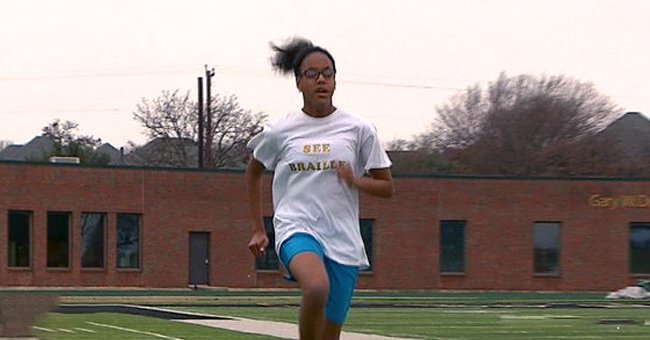 twitter.com/CBSLocalSports
Blind Girl from Texas Who Runs Track & Plays in Marching Band in Her High School Is an Inspiration
Mariah Maryman may be visually impaired, but that has nothing on her lifetime vision. The blind student is a formidable athlete who also coaches at her school.
Mariam is a junior student at the Kennedale high school in Texas, despite being a student amongst peers with no visual impairment, the teenager has decided to distinguish herself by being excellent in what she chooses to do.
Without wallowing in self-pity, the courageous young girl thrives in sprint sports and doesn't mind racing her way to the top with a dedication to training.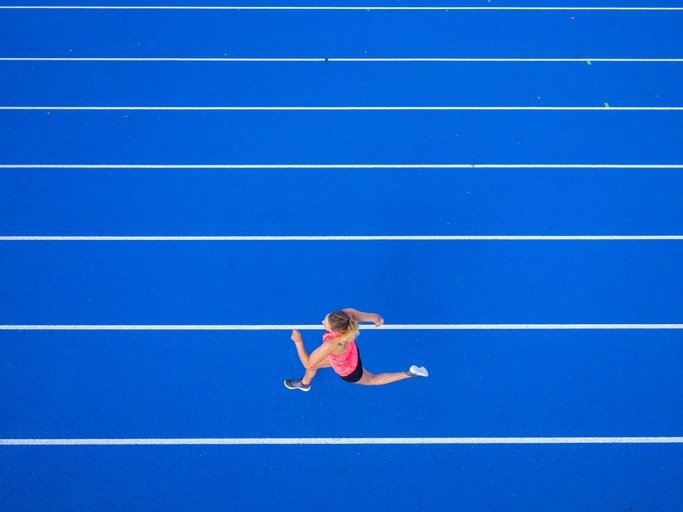 A female runner on tartan track | Photo: Getty Images
Her defect was innate, and she was born weighing a little over one pound. As an infant, she spent some months in an incubator as she came out at only four months old.
The teenage athlete isn't only courageous in her quest to achieve greatness but also hopes to be a role model to others living with one form of disability or the other. She said:
"There's nothing that should stop you if you believe in yourself."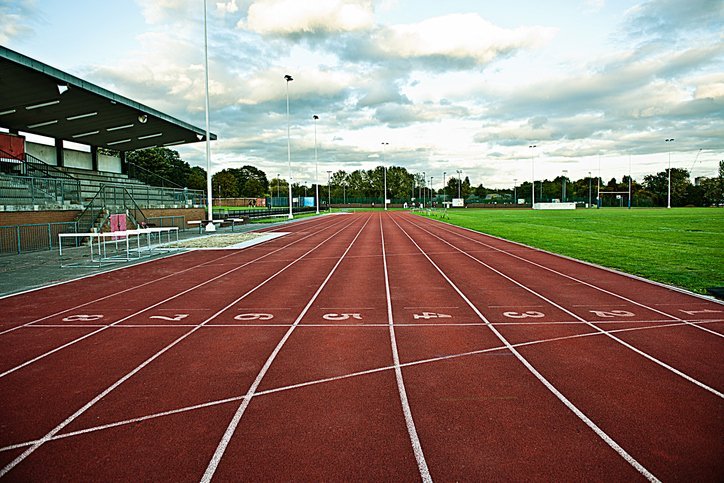 An empty sports track and stadium | Photo: Getty Images
Even though her birth didn't afford her the privilege of physical vision, as she possesses a pinhole of sight in her right eye and no vision in the left, she isn't letting her situation determine how far she'd go in life.
Mariam also has the guidance of her mom, J'Vonnah, who's unrelentingly supporting her through prayers.
She intends to be a mechanical engineer concerned with building prosthetic hands and legs and currently has a good GPA.
While the young athlete coaches at her school, she also plays musical instrument such as the saxophone.
Representing the girls' team on track sports with the help of her teammates made the coach, believe she's outstanding and is overwhelmed at her bravery. For Miss Maryman having a helping hand isn't a big deal. In her words:
"It's okay to ask for help."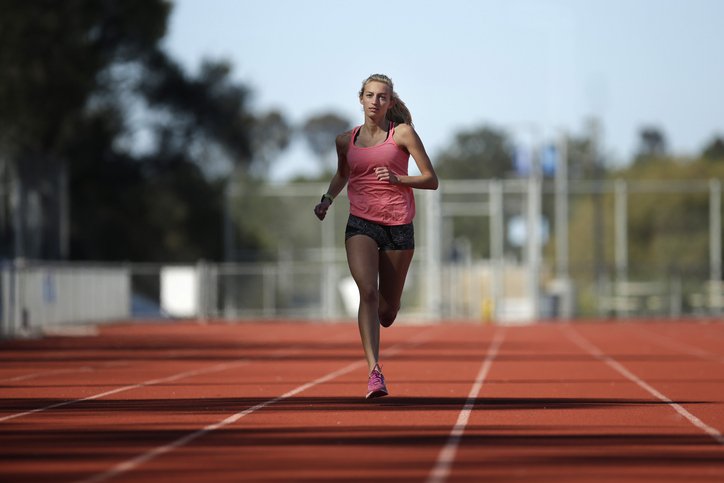 A female athlete running on a track | Photo: Getty Images
Whether on the pitch or in class, the visually impaired student has done well by recognizing her strength.
She intends to be a mechanical engineer concerned with building prosthetic hands and legs and currently has a good GPA.
Sometimes when one doesn't ask for help, he or she gets it, especially when surrounded by kind-hearted individuals.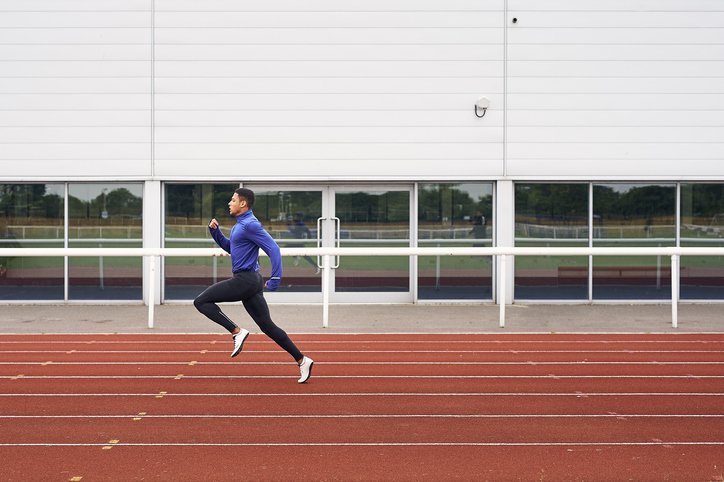 A male runner training on running track | Photo: Getty Images
Jake Tobin, a student of Cazenovia Central School District, made the headlines after he supported his fellow tracker during a competition.
The runner was a blind teenager, Luke Fortner. Love, passion, and determination are genuinely instrumental for a happy and fulfilled living irrespective of one's physical inability.
Please fill in your e-mail so we can share with you our top stories!