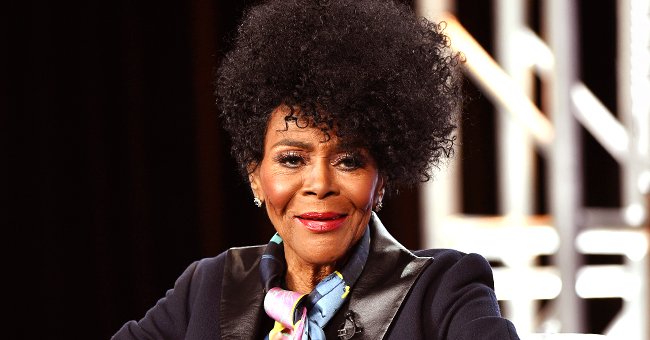 Getty Images
Cicely Tyson Shares Motivational Message to Women in Empowering Video

Cicely Tyson shared several inspiring messages for her fellow queens as she pays tribute to strong black leads in a clip that all women should definitely watch.
Cicely Tyson has a message for all queens out there - "Keep your chin up high and your standards higher."
The seasoned star is one of three strong Black women cast in Tyler Perry's new Netflix film, "A Fall for Grace" which also stars Phylicia Rashad and Crystal Fox. And as an ode to strong black leads, the 95-year-old shared an uplifting message from one queen to another.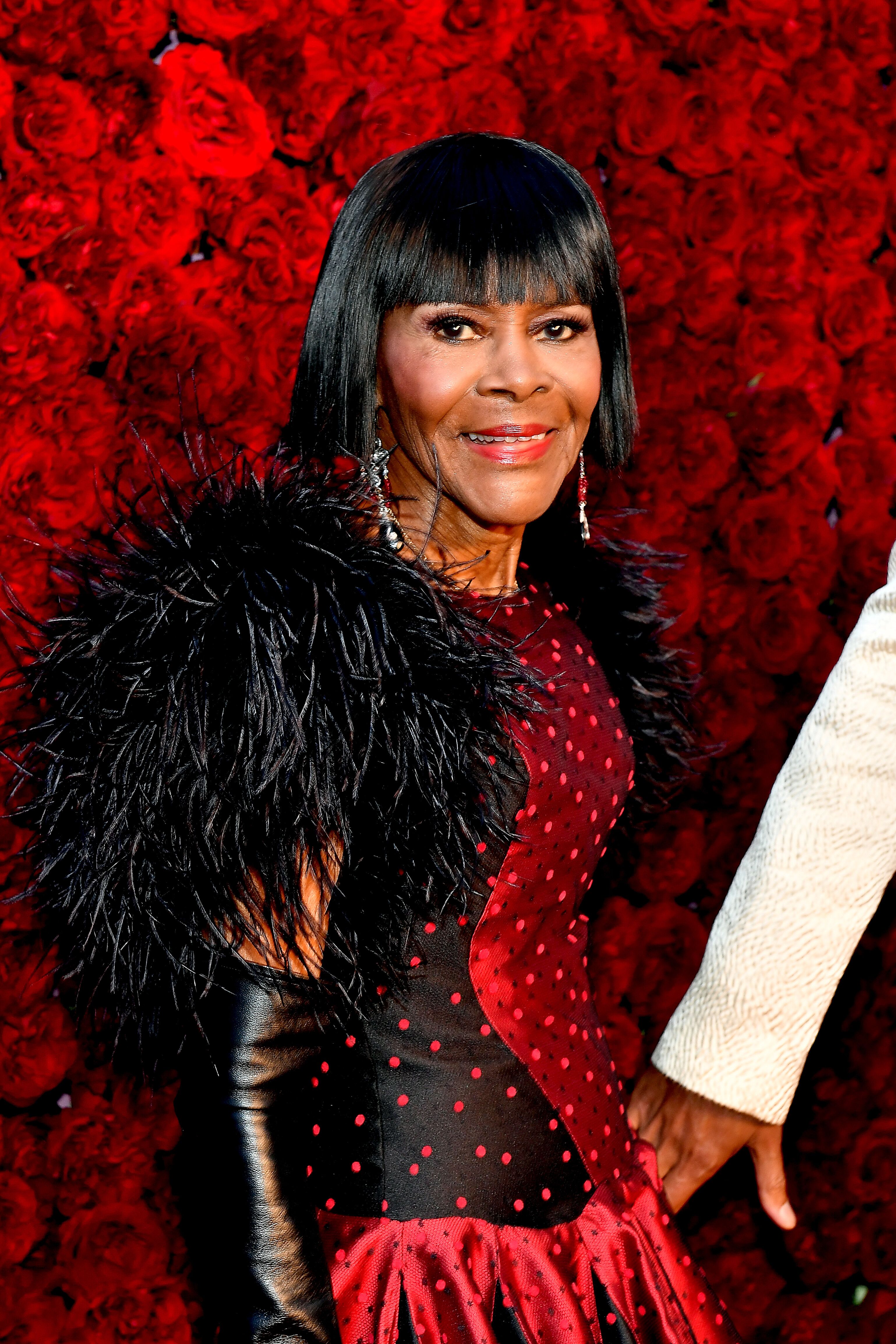 Cicely Tyson at the Grand Opening Gala of the Tyler Perry Studios. | Photo: Getty Images
FROM ONE QUEEN TO ANOTHER
A fresh-faced Cicely faced the cameras to inspire other women in their quest for success. Dressed in a bright orange dress, the legendary actress shared her words of wisdom to her fellow women whom she addresses as "queens."
Cicely began her motivational message by lauding women for flawlessly and "constantly raising the bar." Then she offers her first advice, one she learned from her decades of experience and one that she says remains constant - "Being true to yourself is the key." She adds that another key is to know one's roots.
Having worked as an actress for over 80 years, Cicely knows that not everything is rosy. But she tells women to "remain graceful even when you fall" and keep treading your destined path knowing that the best is still ahead. More importantly, she says in parting,
"Keep you chin up higher and your standards higher. And remember you are a queen."
BLESSED TO THIS DAY
Cicely, a queen in her own right, has been blessed with a flourishing career. She holds the distinction of being the first Black actor to star in her own TV series, the first Black woman to win an Emmy as a lead actress, and the first Black actress to receive an honorary Oscar award.
"I am grateful not to the shoulders that I stood on, but the backs that I laid on and stood on while the women in our family picked cotton with babies strapped to their backs."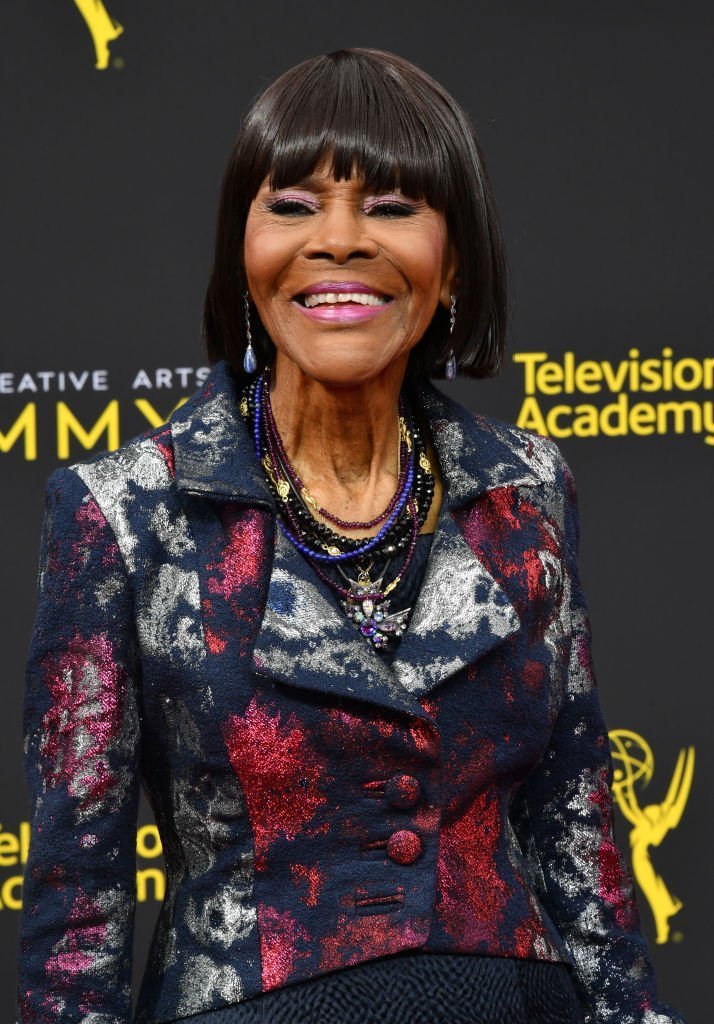 Cicely Tyson at the 2019 Creative Arts Emmy Awards | Photo: Getty Images
January 28 marked the day Cicely was introduced as the new Hall of Famer at the Saban Media Center in North Hollywood. "Scandal" creator Shonda Rhimes did the honor of paying tribute to the legendary actress before presenting her award. Sandra noted that Cicely "is a dream fulfilled" for every woman who hopes to be like her.
And to this day, her blessings continue. She was recently inducted to the TV Hall of Fame where she spoke of being grateful to people who have been instrumental in her success especially her mother.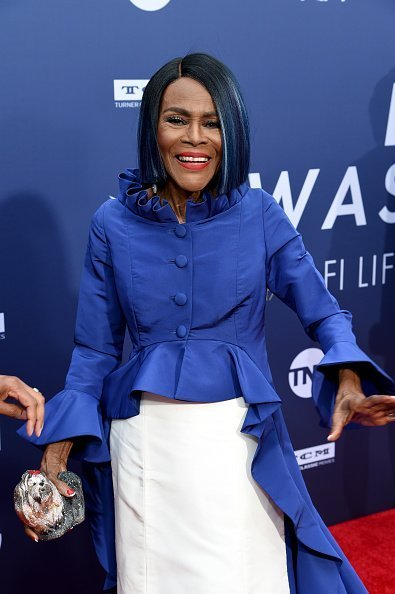 Cicely Tyson attends the 47th AFI Life Achievement Award at Dolby Theatre, California.| Photo: Getty Images.
GRATEFUL AND HUMBLED
In her acceptance speech, Cicely admitted she sometimes looks at herself in the mirror in disbelief at how far she's come. But she remains grateful. She said,
"I am grateful not to the shoulders that I stood on, but the backs that I laid on and stood on while the women in our family picked cotton with babies strapped to their backs."
There's a lot to learn from this inspiring woman whose quotable quotes are life lessons to cherish. We salute Cicely for showing women how far they can go and how grounded they can still be no matter how high they soar.
Aside from her recent film, "A Fall From Grace," Cicely will also be seen in the upcoming OWN series, "Cherish The Day" where she portrays, legendary performer Miss Luma Lee Langston. The series begins in February 11.
Please fill in your e-mail so we can share with you our top stories!