Melania Trump Looks Stylish as She Wears Head-To-Toe Black for the SOTU Address
Melania Trump wore a simple yet stylish all-black ensemble as she accompanied President Donald Trump in addressing the public at the State of Union Address.
It is reported, First Lady, Melania Trump received a standing ovation as she arrived with President Donald Trump for the State of Union Address at Capitol Hill.
Drawing the attention of all the eyes in the room as she made her way to her seat next to Rush Limbaugh. She opted to an understated yet stylish look with an all-black ensemble.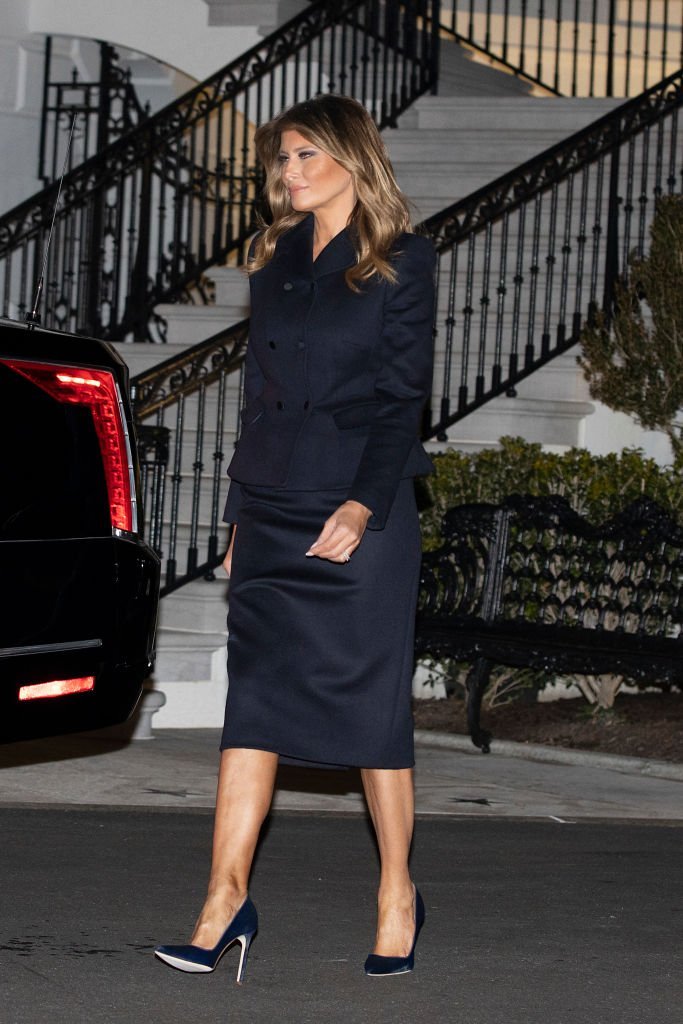 For the event, 
Melania
 chose a button-up blazer and paired it with a matching pencil skirt. She stuck to her go-to heel style and wore a pointed stiletto.
Choosing not to wear any jewelry, she had her hair parted to the side as she showed off her glowing tan under a smokey eye and a glossy pink lip.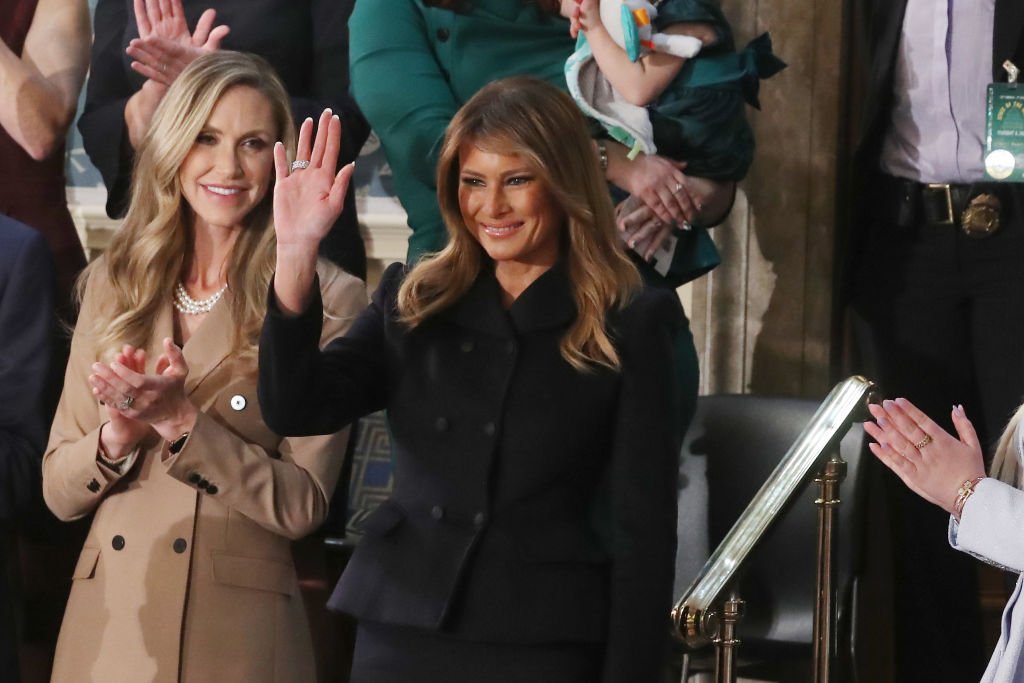 The State of Union Address was the Melania's first public appearance of the year, outside of the White House since her Christmas engagements. In his speech, the president praised Melania for her "Be Best" wellness and anti-bullying initiatives, he 
said:
"Our magnificent first lady has launched the Be Best initiative to advance a safe, healthy, supportive and drug-free life for the next generation online, in school and in our communities."
President Trump: "Thank you, Melania, for your extraordinary love and profound care for America's children." #BeBest #SOTU #SOTU2020 #StateoftheUnion https://t.co/AZv8J4krJV pic.twitter.com/tDE33b2UMQ

— The Hill (@thehill) February 5, 2020
According to The Hill, although the president has mentioned his wife in his previous addresses, it was the first time he spoke about her work with the "Be Best" initiative. Donald ended his speech saying:
"Thank you, Melania, for your extraordinary love and profound care for America's children. Thank you very much."
WATCH: President Trump and First Lady Melania Trump depart White House for Capitol Hill. pic.twitter.com/iZRJdSjaFO

— NBC News (@NBCNews) February 5, 2020
Melania also had her time to shine when she was chosen to present radio host Rush Limbaugh with the country's highest honor; "The Presidential Medal of Freedom."
Rush placed his hand over as his mouth, while Melania draped the medal around his neck before he broke out into excitement a gave a huge thumbs up to the president. 
WATCH: First Lady Melania Trump presents Rush Limbaugh the Presidential Medal of Freedom during #SOTU address pic.twitter.com/8QdPw1o6oC

— MSNBC (@MSNBC) February 5, 2020
USA Today reports, in 2019, Melania and Donald both arrived and left in separate vehicles to Capitol Hill for the second time running.
However, their travel arrangements are part of their commitments to accommodate their guests that evening. Melania usually hosts a meet-and-greet after the event.