Shaquille O'Neal's Son Shareef Reveals He's Not Committed as He Seeks New School to Restart College Basketball Career
Allegedly, Hall of Famer, Shaquille O'Neal's son, Shareef isn't showing commitments to his Basketball career. 
The 6-ft-9er has challenged himself with a March 20 deadline to transfer to another school. Shareef wants a fresh start in his career. 
In a bid to relaunch his waning career, over the weekend, the Crossroads School Alumnus visited Louisiana State University, his dad's alma mater.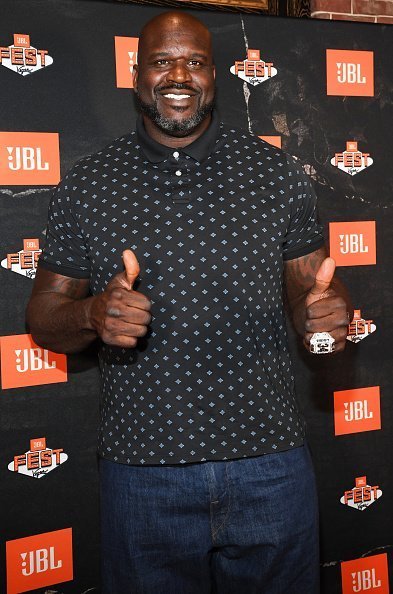 After taking pictures in front of the giant tiger head Tyrian toned wallpaper, the 20-year-old posted an image thread of him in different positions with his ball in LSU's basketball court.
The caption read "#notcommited" with a pair of eyes emoji and a heart. Shareef also tweeted on Wednesday, January 22, that he was leaving UCLA and entering the free-agent transfer portal until he found his feet again.
His tweet caused an uproar on Twitter, as fans and critics couldn't believe the news. Some, however, thought he looked good in the purple uniform.
Although Shareef initially wanted to play for Arizona, he later joined UCLA Bruins. O'Neal didn't get a head start to prove himself on the court because of the heart condition he suffered. 
He missed what would have been his first season when he underwent surgery in December 2018. However, the Windward School graduate made impressive marks at the launch of his career back at UCLA.
Further thanking the fallen icon, the 2018 four-star recruit reassured him that he loved him and missed him.
The former UCLA Bruins power forward was number 41 overall prospect nationwide in 2018's class of recruits. He officially continued playing in March 2019. 
By December 2019, O'Neal had made an average of 2.2 points and 2.9 rebounds within ten minutes in one game.
The son of the LA Lakers' champion shared a tributary post on his Instagram page, in honor of Kobe Bryant and Gianna on hearing the news of their deaths in the Calabasas helicopter crash.
👀💜💛

#notcommitted pic.twitter.com/aRrG6XHgNV

— Shareef O'Neal (@SSJreef) February 1, 2020
Dressed in a black overall with his hood down, he had Kobe and Gianna's Jerseys well placed next to him in the image he shared. He wrote,
"You always wanted me to be the best I could be...you always put me before you put yourself, and when we had our moments, you made me feel like I was great…"
Further thanking the fallen icon, the 2018 four-star recruit reassured him that he loved him and missed him. 
O'Neal  also shared a message the late NBA star Kobe Bryant sent him just a day before the legend's death.
Literally this morning you reached out to me ....😔 I love you forever unc❤️ I love you pic.twitter.com/3oVgvKKUkm

— Shareef O'Neal (@SSJreef) January 26, 2020
Shareef claimed the deceased superstar checked on him regularly, and the news of Bryant's death left him defeated. All eyes would be watching to know Shareef's final club decision come March 2020.