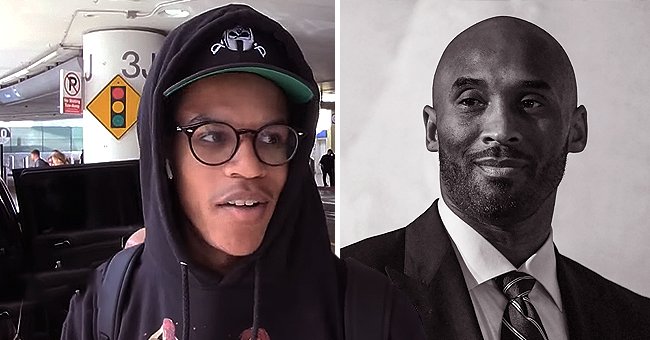 GettyImages YouTube/TMZSports
Shaquille O'Neal's Son Shareef Shares Advice Kobe Bryant Gave Him

Shareef O'Neal, son of NBA Hall of Famer, Shaquille O'Neal, revisited his close relationship with Kobe Bryant and commented on the word of advice that the late NBA legend gave him.
The O'Neal name is known in the NBA book of histories for the dominating 7-foot center that Shaquille was, or better known as Shaq.
He's arguably the heaviest player (147kg) ever to dominate the sport of basketball. Shaq is also a great father to his budding superstar son, Shareef O'Neal.
Kobe Bryant at the draw ceremony for the 2019 FIBA Basketball World Cup in Chine/ Source: Getty Images
Shareef, 20, is an up and coming basketball star who idolizes his father as well as the Mamba, who played alongside Shaq for eight years at the Lakers Basketball Team.
The famous alleged feud between the two superstars may have been an issue for both parties during their time together on the team, but they worked it out as soon as they could.
During a recent interview, O'Neal Shareef went on to describe the relationship he had with Kobe as a sort of uncle-nephew/mentor-mentee relationship.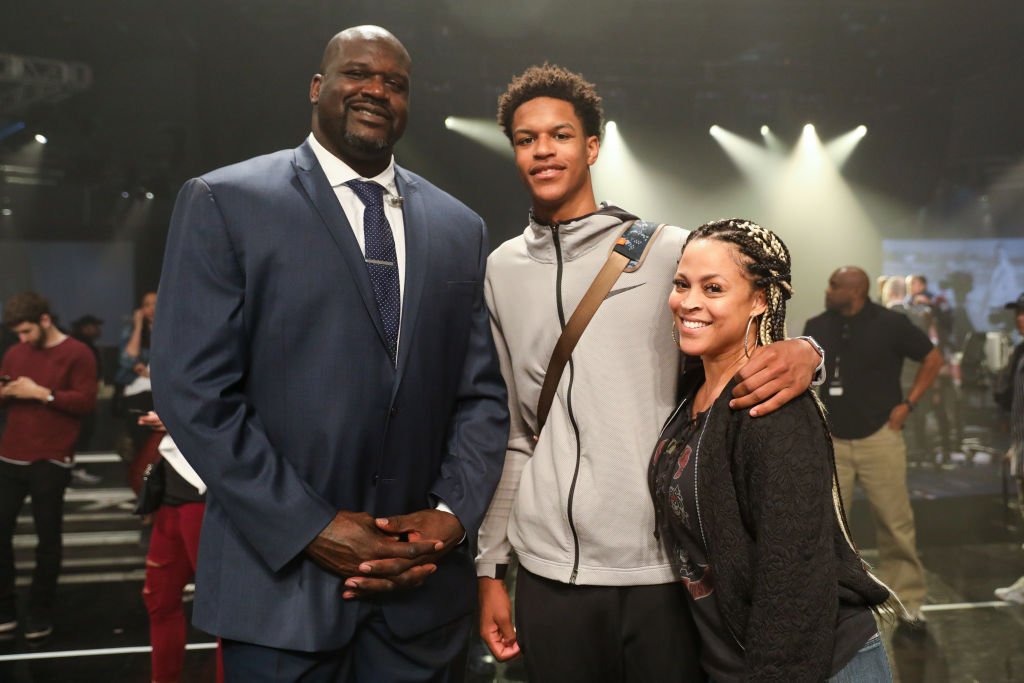 (L-R) Shaquille O'Neal, Shareef O'Neal & Shaunie O'Neal at the Jordan Brand Future of Flight Showcase on Jan. 25, 2018 in California | Photo: Getty Images
Shareef gave an emotional recollection in honor of Brant and his daughter, Gigi, who passed away on the crash that took the lives of them and seven other people.
The American college basketball player mentioned how much of a driving force the legend remains to him and how he kept pushing the young man to reach his potentials.
He spoke of how Brant gave him one of the best advice, which is for him to be the best he could be and put in greater work than everyone else because hard-working and dedicated people are everywhere.
He talked about how Kobe motivated him to rise above expectations and make a name for himself. Shareef said upon recollection,
"...he told me to be the best I can be...always try hard."
Although currently out of play from UCLA, young O'Neal hasn't made up his mind due to health complications, which he and his family are managing quite closely.
It seems very likely that the budding star will place a priority on getting his education as well as playing the sport he loves — basketball.
It was also discovered that O'Neal was one of the last people in contact with the retired NBA legend before his death late last month.
Shareef tweeted a screenshot of the last message he got from Kobe asking about his well being. The youngster replied although the late legend didn't get to acknowledge this before his death.
The future NBA prospect expressed his sadness and promised with resolve to play with the memory of the nine victims of the crash, including his "uncle" and "cousin."
Please fill in your e-mail so we can share with you our top stories!