Budweiser Welcomes First Clydesdale Born in 2020
Budweiser welcomed Rynee, the first Clydesdale horse born in 2020, on January 21. The newest member of the famed Budweiser Clydesdale fleet is healthy and well. 
The healthy little filly was born in Boonville at the Warm Springs Ranch. The filly named Rynee has a warm brown coat that frames a fluffy white stripe going down the center of her face. 
Warm Springs Ranch shared the happy news through their official Facebook page. The ranch is preparing to let guests visit Rynee in a few months' time. 
THE FIRST FILLY SO FAR
So far, no other Clydesdale horses have been born this year. Warm Springs Ranch opens on March 21 for the new season and visitors will have an opportunity to see the little filly up close. 
While the public doesn't typically get to witness a horse's training routine, they can do so this time by booking a tour at the ranch. Visitors generally visit Clydesdale ranches to see the majestic Clydesdale horses in person. 
Seeing the beautiful Clydesdale horses is not the only thing that the visitors can do at the main ranch. They can witness a stable made out of bricks which dates back to 1885. It is embellished with stained-glass. 
Budweiser is reported to have around 250 horses in the main stable and other stables that are spread across the country. Since each of the stables birth around 15 foals per year, Rynee will have lots of Clydesdale siblings to grow up with. 
A MAJESTIC BREED
According to Warm Spring Ranch's official website, Clydesdale horses have been bred since the early 19th century. The majestic horses are one of the most recognizable heavy horse breeds. 
Back then, farmers living alongside the banks of the River Clyde in Lanarkshire mated a few imported Great Flemish Horses with local mares. That is how the Clydesdales were born. 
A Budweiser Clydesdale needs to meet some special requirements in order to join the famous Budweiser hitch. They must stand at least 6 feet tall and have a bay coat with four white stockings and a blaze of white on the face. 
All Budweiser Clydesdales have a black mane and a black tail. Geldings with at least 4 years of age and all the said requirements can be a part of the world-famous hitch.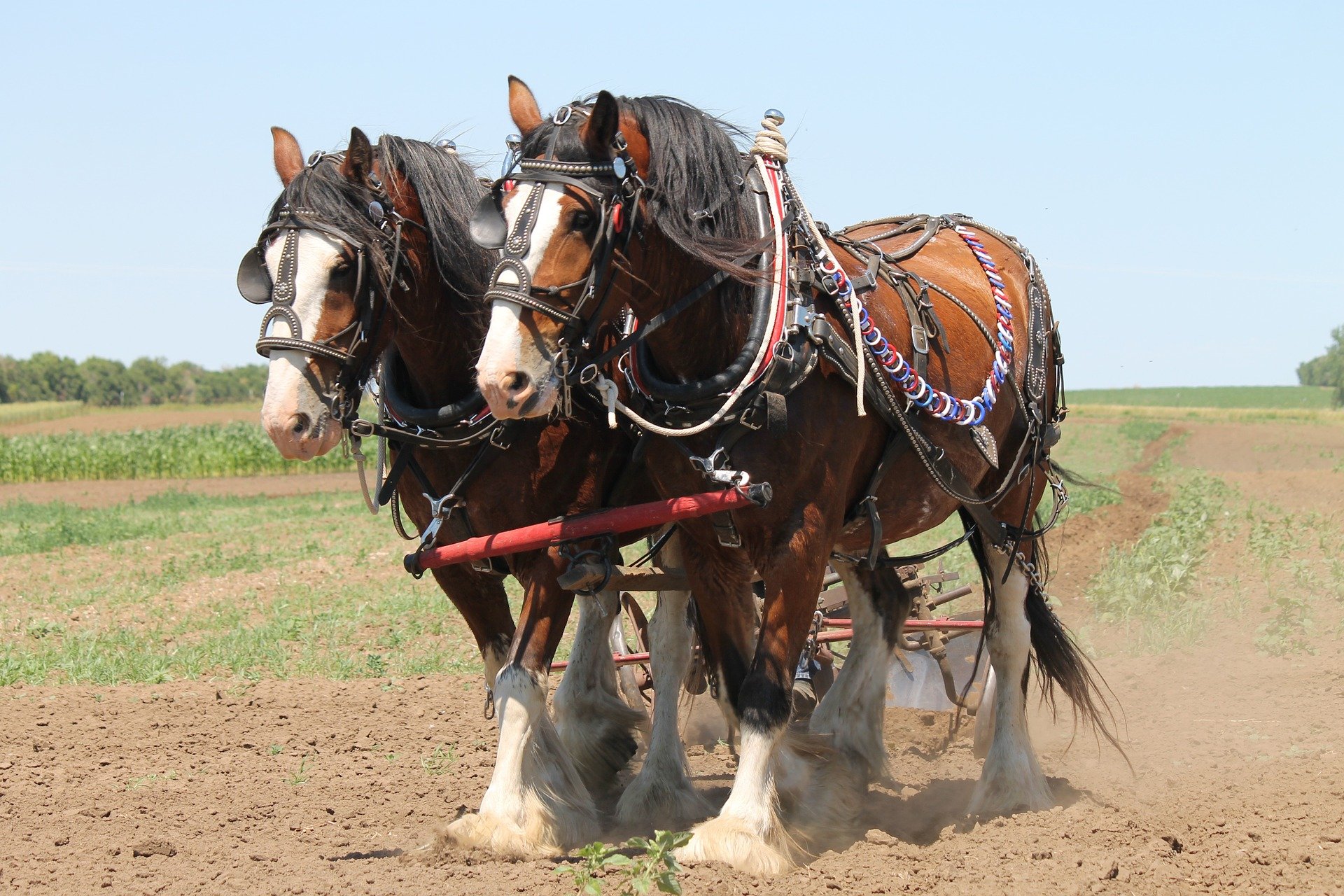 Only drivers with expert skills and great physical strength can drive a hitch of Clydesdales. All the hitch drivers go through a lengthy training process before they can assume the prestigious role of "Budweiser Clydesdale Hitch Driver."
Even the harnesses crafted for the beautiful Budweiser Clydesdales are special. They are handcrafted with parent leather, solid brass, and stitched to perfection with pure linen thread. The weight of each collar and harness is approximately 130 pounds.