Adam & Danielle Busby from 'Outdaughtered' Share Cute Pics of Their Daughters Working on Their Garden
These Busby girls are really having a great time exploring the greens! Danielle Busby from "Outdaughtered" shared cute photos of her adorable children working in the garden.
Danielle took to Instagram recently to share the little adventures of her children carrying gardening tools. They all donned the same cute white shirts, gray leggings, and red boots.
"Finding creepy crawlers in the flowerbeds this morning... #itsabuzzworld #outdaughtered," Danielle captioned one of the photos.
PROUD GIRL DAD
What better way than snapping photos to capture memories with their children, according to their father Adam. He recently shared a new photo featuring their quintuplets Ava, Riley, Olivia, Parker, and Hazel, as well as their eldest daughter, Blayke.
He also advised all the soon-to-be fathers that they need to have little girls in their families. Adam said there's nothing greater than the way daughters look up to their fathers, as reported by Intouch Weekly. Adam posted:
"I hit the jackpot. #girldad #outdaughtered #itsabuzzworld."
DOWN WITH FLU
There was a time Adam got so worried -- when his five children were all down with flu except Blayke. Their sickness also triggered his wife, as reported by TV Shows Ace.
In their house, Adam stayed up late and monitored the health of his daughters. It was a tough night for him as he couldn't go near Danielle because of her sickness.
The couple initially met at Target when they were only two young people.
FOLLOWERS PRAISED
Adam took his family to a doctor for medical help and took care of them until they fully recovered. He, however, hoped that the flu would not get into Blayke.
According to TLC, Danielle and Adam became parents to the first-ever all-female quintuplets born in the United States of America in April 2015.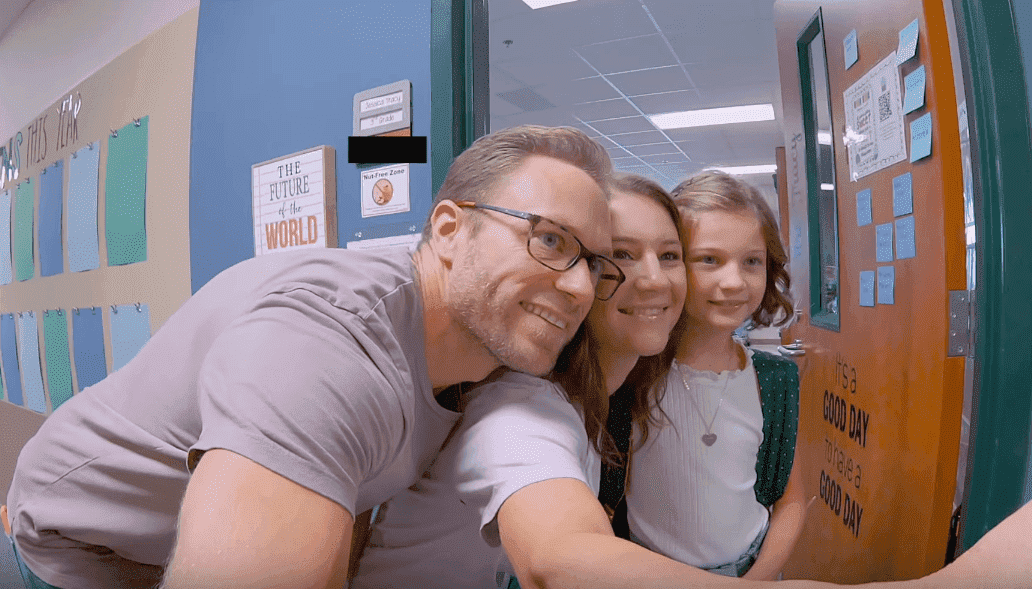 The couple initially met at Target when they were only two young people, as reported by The List. At first, Danielle wasn't too impressed. Still, Adam eventually won her over. 
All the followers, including their friends, praised the Busby couple. They are lucky to have raised beautiful quintuplets.
Tyson Gardner from the reality show "Rattled" were among the friends who adored the family. He said their own children are blessed to have the Busby couple as their parents.
The social media trend "#girldad" started from ESPN anchor Elle Duncan. After the tragic death of NBA legend Kobe Bryant and his daughter Gianna, Duncan shared her past conversation with the basketball athlete being a proud father of four girls.