Shawn Johnson Who's a Former Olympic Gymnast Gets Mom-Shamed after Video of 3-Month-Old Daughter's First Flip
Former artistic gymnast Shawn Johnson received criticism from a commenter after posting a video of her daughter, Drew, doing her "first flip."
Shawn, 28, took to Instagram recently to share a video of her 3-month-old daughter Drew's first flip on the beach in Miami, Florida. 
The champion gymnast, who became a member of the U.S. senior team in 2007, wrote that her little girl was "perfectly safe" after doing so.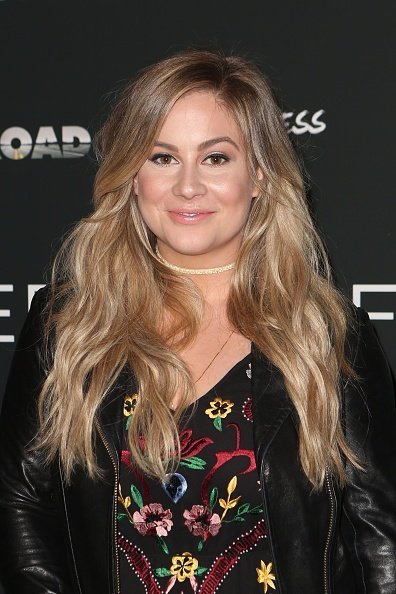 BIG ACHIEVEMENT
In the video, Shawn can be seen sitting on her knees, holding Drew by the waist and gradually flips her over until she's sitting back in her lap.
Her husband, Andrew East, then comes into the frame to give their daughter a big kiss for her accomplishment. 
In spite of Shawn's assurance that her daughter was safe during the flip, one person had some unsolicited advice for the doting mother.
"A BIT ROUGH"
"While she may have been perfectly safe, sometimes you are a bit rough handling such a young baby," wrote the commenter, who went on to criticize Shawn's choice of beachwear for her kid. 
Shawn immediately defended herself, writing, "Are you holding her? Have you physically felt her sweat when she wears socks?"
It's not the first time that Shawn has defended herself against mom-shamers online.
SHE KNOWS EVERYTHING
She also asked the commenter if she could feel Drew's strength when standing up, or seeing her complain until Drew stood up because she despises laying down.
Shawn concluded her comment by insisting that she's the mother of Drew, so she only knows everything when it comes to her daughter.
New Jersey-based pediatrician Dr. Jay Lovenheim came to Shawn's defense. In an interview with TODAY Parents, Lovenheim explained that in the video, baby Drew can be seen holding her neck well and that it's not like Shawn was throwing her in the air.
The doctor also said it was all very controlled and near the ground, so regardless of whether the child fell, she'd almost certainly be okay. 
It's not the first time that Shawn has defended herself against mom-shamers online, according to PEOPLE. Last year, she lectured her bashers head-on in her caption for a clip of herself dancing around with Drew.
In June 2012, Shawn announced her retirement from gymnastics. She was the winner of season eight of "Dancing with the Stars" in May 2009, and in November 2012, she earned second place on the all-star edition.