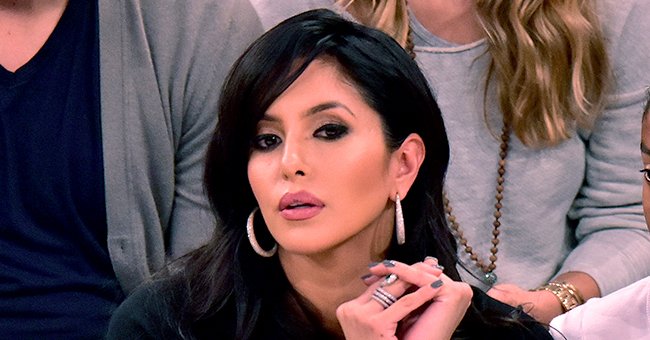 Getty Images
People: Kobe Bryant's Wife Vanessa Is Worried about Her Daughters & the Future Amid Their Family's Tragedy
As Vanessa Bryant and her family grieve over the tragic death of her husband, Kobe Bryant and their daughter, Gianna Bryant, she concerned about her other three daughters and their future.
"The shock hasn't entirely worn off. She's very tired; she hasn't been sleeping. She's worried about her girls, worried about what happens next."
Vanessa is surrounded by a very strong support system of family and friends, who have been giving her, and her daughters, Bianka, Natalia and Capri round the clock love and care.
Keeping her going during her darkest hour, her support system has been giving her mental, spiritual and emotional help.
Since the helicopter crash in Calabasas, California, which claimed nine lives, Vanessa has been finding comfort in all the tributes she has received from people around the world, the source shared:
"Every memorial means something to her…Every memorial is important."
A week ago, Vanessa spoke out for the first time about her grieve, and thanked the millions of people who have been sharing tributes for all their support.
In a heartfelt message, she admitted that the prayers and messages she has been receiving were something she needed.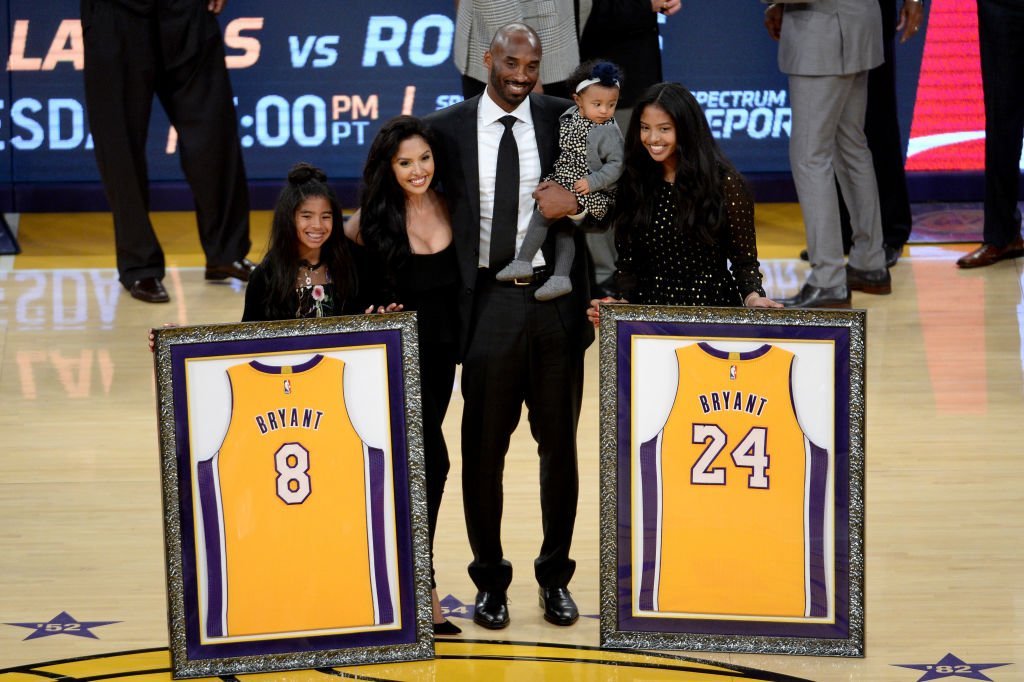 Kobe Bryant poses with his family, Vanessa, Gianna, Natalia, and Bianka at halftime after both his Los Angeles Lakers jerseys are retired at Staples Center, on December 18, 2017, in Los Angeles, California | Source: Maxx Wolfson/Getty Images
Recently, she shared images and videos from a memorial ceremony, where Gianna's number 2 jersey was retired held at Harbor Day School in Corona Del Mar.
Leading up to her daughter's ceremony, Vanessa aslo shared a picture of Kobe wearing his signature Black Mamba shirt. In her caption, she wrote that she missed him and called him her best friend.
According to PEOPLE, in an unearthed interview, Kobe joked about his short-lived rap career in the late 1990's. He revealed that he met his wife in 1999 during a two-day shoot for one of his music videos.
Kobe said he struck a deep bond with Vanessa; they shared a love for Disney movies and going to Disneyland, which became something they continued to enjoy with their four daughters, after they were married.
Please fill in your e-mail so we can share with you our top stories!