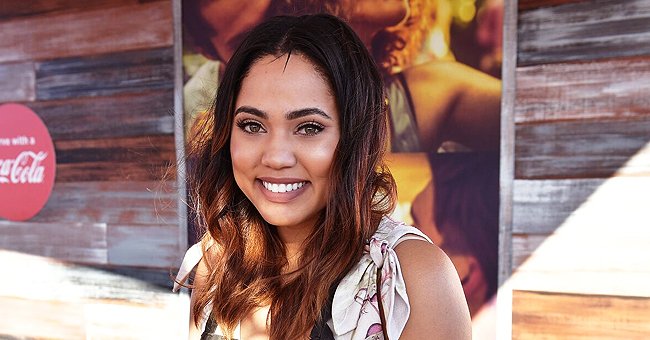 Getty Images
Steph Curry's Wife Ayesha Shares Cute Photo of Her Baby Son Canon with a Pile of Starburst Candy

Ayesha Curry, restauranter and wife of NBA Basketball star, Steph Curry, took to Instagram to share pictures of her last child sneaking around in the pantry.
Babies are cute, from their small stubby hands to their giggling smiles; they have a way of warming the heart, making them get away with most things.
However, sometimes these cute little angels can become mysterious and sneaky, causing one to wonder how they were able to achieve such a strange feat.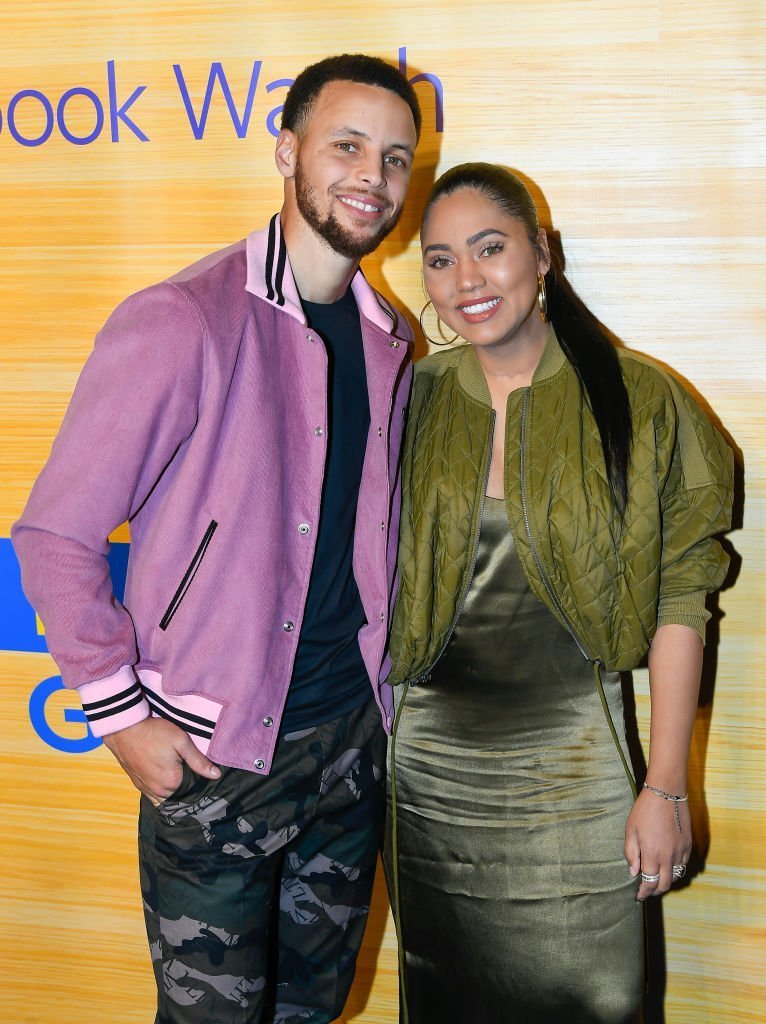 Stephen Curry and Ayesha Curry attend the "Stephen Vs The Game" Facebook Watch Preview at 16th Street Station. | Photo: Getty Images
SNEAKING IN THE PANTRY
Ayesha Curry shared a cute picture of her last child, one-year-old Canon, as she caught him sneaking into the pantry with candy all around him. She captioned the photo saying:
"Ooooh, I'm telling. SNEAKING IN THE PANTRY... look at that little guilty face. He's got us wrapped around his fingers for sure."
The picture showed the daddy's look-alike wearing an all-black ensemble with black sneakers while sitting on the floor with various candy scattered around him. Canon, with his braided hair, looked like he had been caught in the act.
ROUND HIS FINGERS
Canon looked adorable as he seemed to have been caught red-handed with one orange Starburst candy in his hand. He looked away from the camera with a guilty look on his face.
Ayesha's postpartum depression drove her to get a boobs job that she now regrets.
However, it seems he would be getting away with this particular act as his mother alluded that he had got them wrapped around his fingers.
NOT ONLY CANON
It seems it is not only Canon that cannot get enough of Starburst candies. Fans in the comments section explained how the particular brand of candy always had them sneaking around. One person said,
"He's showing you he can separate the colors, mommy…"
Others commented, asking when Ayesha was going to give Canon a younger brother who will be his partner in crime while some opined that his elder sisters Riley and Ryan might have been in on the act.
CANON'S FAMILY
Canon is the last child of Ayesha and Stephen Curry. The couple who got married in 2011 is blessed with three children, 6-year-old Riley, 3-year-old Ryan, and 1-year-old Canon.
The African-American, Japanese-Polish descendant has been open about her struggles with Canon's birth and how her postpartum depression drove her to get a boobs job that she now regrets.
The 30-year-old working mom has alluded that one thing that kept her home despite their busy schedule is the ability for them to have a home-made meal at the end of the day as often as they can.
Ayesha, who runs her own line of restaurants and products, has acknowledged that her success is not in any way attached to her husband's success. She expressed that she had to do things the usual way to attain the level of success she now has.
Please fill in your e-mail so we can share with you our top stories!