Lil Wayne Says He Needs to Have a Talk with His Mom after Ancestry Test Revealed He's 53% Nigerian
Lil Wayne shares that an ancestry test that he took revealed he's 53% Nigerian, joking that he and his mom "need to have a talk" after discovering this. 
Lil Wayne guested on the podcast "Drink Champs" recently, where he revealed through a quick comment that he just recently found out he was 53% Nigerian. 
The rapper is rumored to be engaged to LA'Tecia Thomas, a model from Australia.
LIL WAYNE'S LATEST DISCOVERY
The podcast hosts rapped a part of Lil Wayne's hit song "A Milli," particularly the part where he belts out "I'm a millionaire, I'm a young money millionaire, tougher than Nigerian hair."
After hearing the part which said Nigeria, Wayne decided to give the country a shoutout as he recently tried out an ancestry test that came back 53% Nigerian. 
"Yeah, me and my mom need to talk."
ON VISITING NIGERIA IN THE FUTURE
While the rapper admits he hasn't been to the West Africa country, he revealed his intent to visit as that's the reason why he decided to do the test in the first place. 
Wayne has been making rounds to promote his latest album called "Funeral," which features 24 tracks. Some tracks are collaborations with hit artists like Big Sean, Lil Baby, Two Chainz, Adam Levine, and the late XXXTentacion. 
HIS FIRST PUBLIC APPEARANCE WITH FIANCEE
Recently, he hosted a yacht party for the release of his album, where he openly took pictures with his rumored fiancee, La'Tecia Thomas, a model from Australia.
La'Tecia Thomas would often drop hints about dating Lil Wayne by posting his merchandise and her huge diamond ring on Instagram, but during Super Bowl weekend, they made it clear that they are indeed a couple.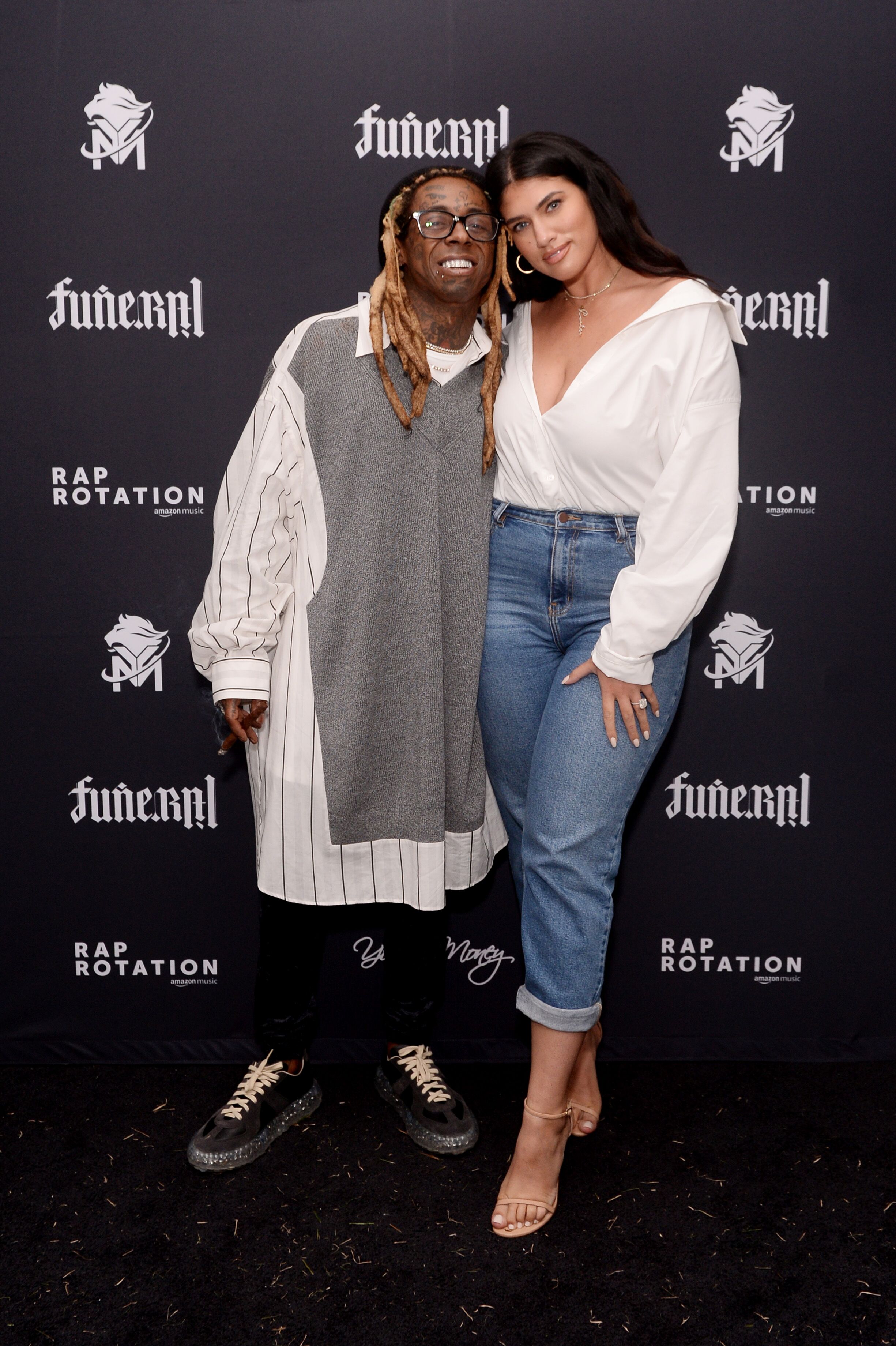 RUMORS OF THEIR ENGAGEMENT
While the pair never deliberately confirmed their engagement let alone their relationship, people speculated about the engagement after the model has been seen wearing the same ring since October 2019. 
Now that they've officially attended an event together as a couple, people are waiting to see how long it'll take for them to confirm or deny their upcoming marriage.